TikTok star Dixie D'Amelio has dated a list of influencers and social media personalities over the years — but who is she in a relationship with now?
Dixie D'Amelio is best known as the younger sister of Charli D'Amelio, one of the biggest social media celebrities who gained fame on TikTok.
Aside from that, Dixie has made a name for herself and can be now addressed as an American singer and social media personality.
Just like her sister, she is also known for her videos on TikTok, where she boasts over 56.8 million followers, and also has an additional 22 million followers on Instagram.
The high-profile content creator released her debut album 'A Letter to Me' in 2022. In 2020, the year she shot to fame, she released an original pop song, titled "Be Happy," which has gained tremendous popularity.
As a prominent online figure, fans are constantly curious about Dixie's love life — but it's safe to say that the current frenzy surrounding her romantic pursuits first amped up after she started dating fellow TikTok star and budding actor Griffin Johnson back in 2020.
Here's everything we know about Dixie D'Amelio's love life, including her current boyfriend and the men she has dated over the years.
Who is Dixie D'Amelio's dating right now?
Before we begin to talk about the internet star's relationship status, it is right you know she has never been married, hence, she has no husband or spouse.
Also, she has never been engaged to anyone before since she shot to worldwide fame.
At the time of writing, it is believed that Dixie D'Amelio is currently single.
This does not mean she has never found love. She has dated a few popular men over the years. 
Who has Dixie D'Amelio dated? Her dating history is not as tall as you may think.
While Dixie is yet to be married, she has so far dated and sparked relationship rumors with at least 5 men.
Among the men are her high school sweetheart who was an avid soccer player, fellow influencers, actors, hockey player, and a model.
Her first boyfriend has been revealed as her high school sweetheart, Matt.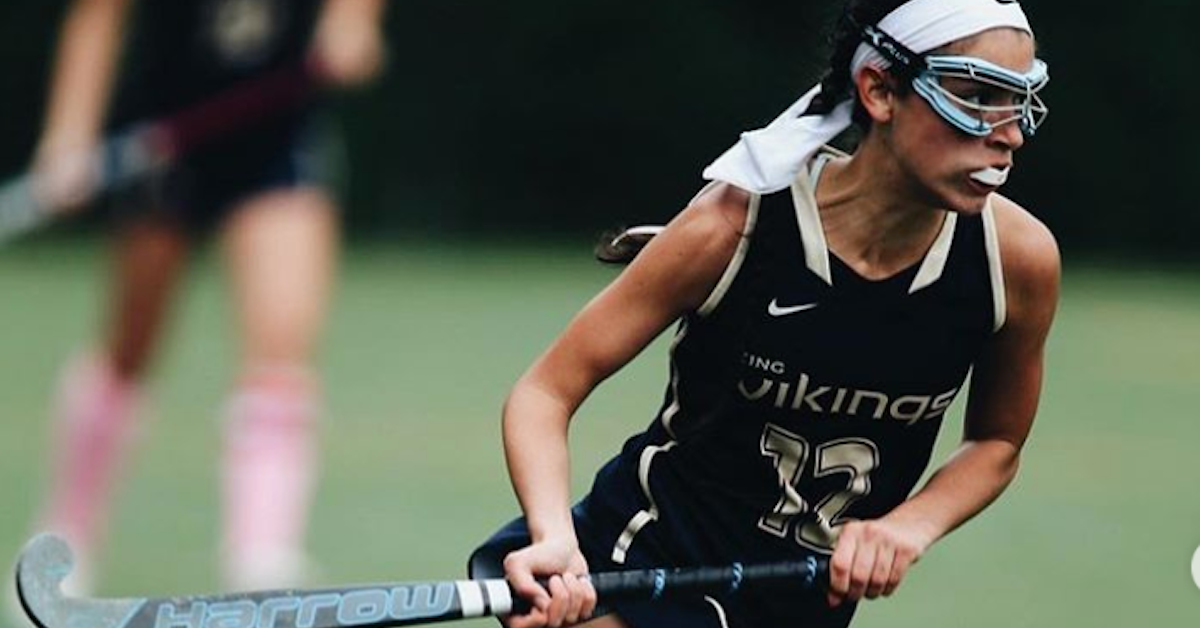 Dixie's love life started when she was in her early teens. She was in a relationship with her high school boyfriend Matt.
Dixie and Matt had been best friends for quite a while, but they decided to take things to the next level in May 2018, according to Stars Offline.
Matt was an avid soccer player in high school, and Dixie was on the track team, the lacrosse team, and the varsity hockey team.
Matt and Dixie ended up going to prom together in June 2018, and from then on, Matt made frequent appearances on Dixie's social media pages, though their posts together have since been deleted.
It's unclear why Matt and Dixie broke up, but it seems as though Matt may have been Dixie's first boyfriend, and they most likely grew apart after graduation. Either way, though, it seems like Dixie has moved on in the best way possible.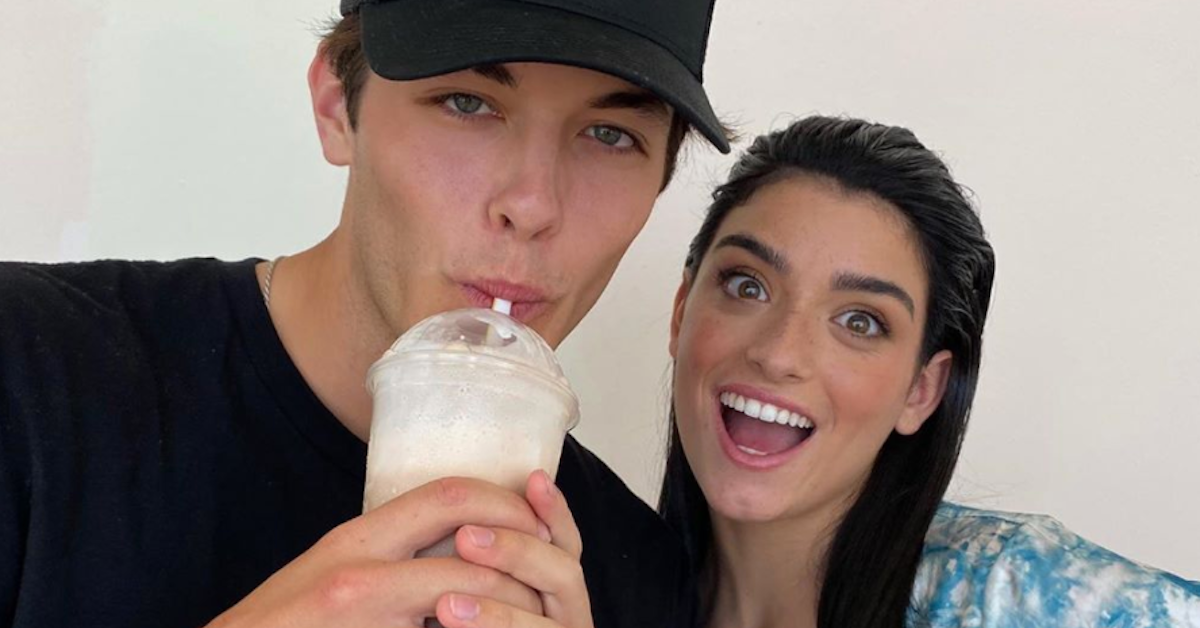 Dixie then moved on and dated her co-star Griffin Johnson.
Dixie's first major relationship in the limelight was with fellow influencer Griffin Johnson.
Johnson was her then co-star in Attaway General co-star, according to J-14, and as you know, dating one of your co-workers is generally a major faux pas, but Dixie and Griffin made it work.
For the first half of 2020, there were consistent rumors the two were dating because they spent so much free time together, but they finally set the record straight in July 2020, when Griffin officially asked Dixie to be his "girlfriend."
Their breakup was rather messy and filled with cheating accusations. Johnson was accused of cheating on Dixie with several different women, as alleged by none other than Chase Hudson, Charli's now ex-boyfriend. 
Dixie dropped several hints on social media that seemingly confirmed these accusations, saying in one now-deleted post that Johnson had apparently "shamed" her over having friends.
The two underwent an explosive breakup that had social media in a chokehold for quite some time — but this parting was later soothed by Dixie's new relationship that blossomed with Noah Beck.
Dixie D'Amelio started dating Noah Beck in 2020.
Following her breakup with Griffin, Dixie sparked dating rumors in the summer of 2020 with fellow influencer Noah Beck (aka 'Doah').
The pair took their time in confirming their relationship although paparazzi caught them having dinner together.
At the time, the two denied anything romantic between them, but the rumor mill went haywire when Noah played Dixie's love interest in her music video for "Be Happy." A month later, Noah confirmed to AwesomenessTV that he and Dixie were officially a thing.
For his part, Noah referred to Dixie as his "best friend" and has even said, despite only having been together for five months, that he could see himself marrying her. In an interview with ET, he said, "I could see myself marrying Dixie. And like, that's the goal, right? … I think she's my forever person."
Dixie also confirmed on Twitter that she could see herself with Noah forever. When a fan tweeted, "I have this feeling that u guys will get married someday," Dixie replied, "Me too."
It looked like their relationship was set for the long term… but despite seemingly going strong, the couple was beset by cheating rumors and speculation that they were merely faking their relationship for views.
The rumors became so overwhelming that the couple decided to take their relationship offline. In May 2022, the couple officially went private, saying the decision was "so much healthier for both of our mental health."
Unfortunately, this was merely a dark herald of things to come. Fans were quick to notice that Beck was absent from Dixie's 21st birthday in Las Vegas, with some even speculating that he was cheating on her with podcast host Brianna Chickenfry.
Although both Dixie and Brianna denied these rumors in a lighthearted podcast episode, it seems the ordeal took its toll on 'Doah.' In September 2022, Dixie buzzed her hair down to the scalp —  and while many fans loved the look, others worried it was 'post-breakup hair.'
It wasn't long before Dixie and Noah officially parted ways. The two split up on their Hulu show, 'The D'Amelio Show,' with Noah's publicist confirming the news in November of that year.
I feel like I'm very stressed out about the whole situation," Dixie said on the show, of her relationship status with Noah." We're not really talking right now. We've come to that conclusion that we just shouldn't talk for a little bit, but we're broken up."
In a teaser, Dixie said, "The status of our relationship is…" before trailing off. She added, "Everyone should mind their own business."
The couple cited their busy and conflicting schedules as a major reason for their split, and it appears as though the two have managed to remain friendly since then… but in February 2023, Noah unfollowed Dixie on all social media platforms as rumors rose that she was possibly seeing another TikToker.
Dixie D'Amelio sparks dating rumors with Josh Richards
It was during this time that Dixie was spotted hanging out with fellow TikTok star and Ani Energy founder Josh Richards at several events. Although the two weren't engaging in any kind of PDA, their consistent appearances together were enough to make fans start putting two and two together.
Unfortunately for shippers, Richards quashed these rumors quite quickly. In an interview, the TikToker said, "No, we're not dating. We're just friends right now."
Dixie D'Amelio seen with Trevor Zegras
However, another major player has turned up in the months since — hockey player Trevor Zegras.
The two were purportedly spotted at two separate events together in July 2023, with one fan even snapping a pic of the pair watching a musical.
It's currently unclear if Zegras is a new romantic interest for Dixie as neither of them has confirmed or denied the rumors, but fans noticed that the two are mutual on Instagram and are fitting the puzzle pieces together until they say otherwise.