We'll forever be famous YouTuber Trisha Paytas's little baby fishies. How did the polarising Paytas gain fame?
Asking why Kim Kardashian is famous is similar to asking why Paris Hilton is famous. On the other side of the sprawling pop culture sphere, asking why Trisha Paytas is famous is similar to asking why Tana Mongeau is famous. If none of this makes even a bit of sense to you, then we honestly don't know what to tell you. You're probably out there in the world touching grass and living a healthy life.
But if this does make sense to you, then welcome, fellow pop culture-imprisoned dolls! We mean that with the utmost respect, of course. We're here to talk about the Trisha Paytas and their bizarre roller-coast journey to internet stardom and beyond. Sometimes, with just enough drive and just enough audacity, a star is born.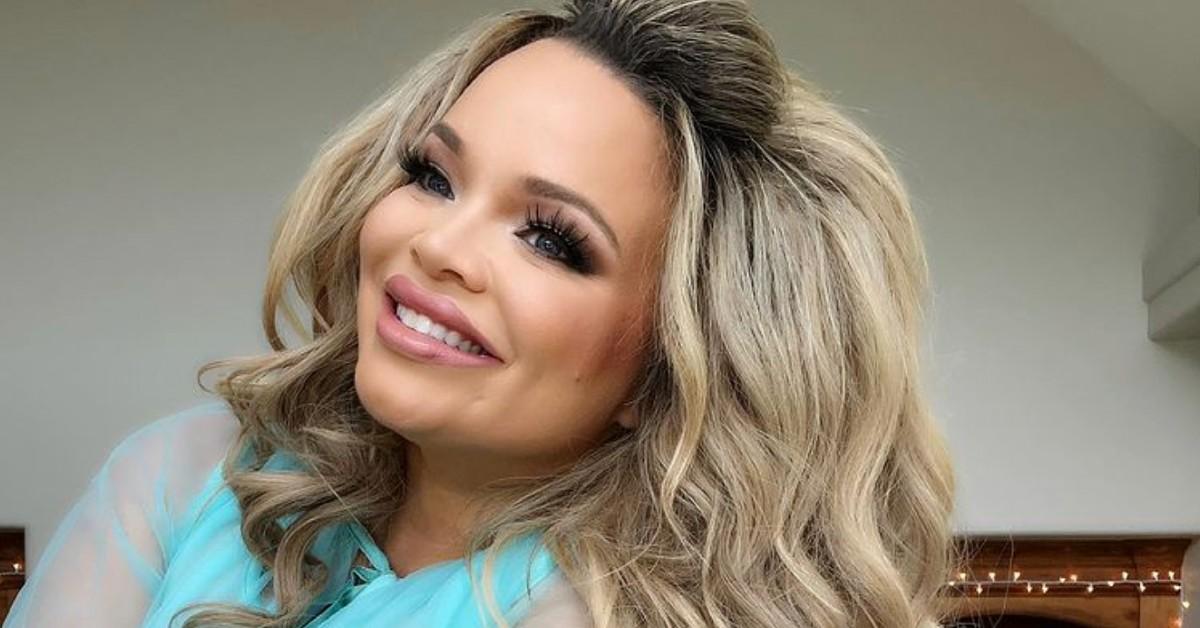 Why is Trisha Paytas famous?
In the tiniest of nutshells, the Trisha Paytas (who uses they/them pronouns) is a famous YouTuber, having started their channel blndsundoll4mj (blonde sun doll for Michael Jackson) back in 2007. Today, that channel — which they originally started to honor their idol, director Quentin Tarantino — has 4.99 million subscribers, and their side channel — now called the Paytas-Hacmon Family Channel — has 1.43 million subscribers.
They also started an ASMR (autonomous sensory meridian response) channel a few years back, which now boasts 310,000 subscribers.
But what does Trish make videos about? What are they known for? Well, those are loaded questions. Whether they're crying on their kitchen floor (they've matured in recent years, however), fast-talking, showing off their luxury purse collection, soothing us to sleep, fueling internet drama (they've had feuds with creators like Ethan Klein and ex-boyfriend Jason Nash), creating mukbang content, reviewing sex toys, making ambrosia salad — shall we go on? Put it this way, Trish — who has a background working in the sex industry — does everything and anything, and they do it all for the attention.
And no, that's not us judging Trish — they've said it on their own. "I never cared about being rich or anything, still don't," they told Insider. "I just have this constant need for attention. Maybe that's a bad thing, maybe not, but it's how I thrive."
It's true, and the YouTuber, pop star, and author's dedication to attention has taken them to our television screens as well as our computer screens.
In 2010, Trish made their presence known on The Ellen Degeneres Show, showing off their "fast-talking" talents for an audience segment. Two years later, they appeared on America's Got Talent for their "rapping" talents, but admitted almost immediately that they were simply there to meet radio personality and AGT judge Howard Stern.
Hilariously, Trish was also featured on TLC's polarizing series My Strange Addiction for their, um, (totally not real) tanning addiction. Trish's laundry list of TV appearances also involve shows like Dr. Phil, Celebrity Big Brother, The Doctors, and more (though the latter two appearances occurred after they already marketed themselves to internet superstardom).
And because Trish's mission to put themselves in the public eye is truly unmatched, they've also been featured in music videos like Eminem's We Made You and the late Amy Winehouse's Tears Dry on Their Own, and scripted shows like Modern Family.
Aside from their impressive list of pop culture appearances, Trish's ride to fame was an inherently messy one, as they were once known as the troll of YouTube. As detailed by The Mary Sue, Trish has uploaded videos of themself "in black-face, using the N-word, defending Hitler, using anti-Semitic language, claiming [they] voted for Mitt Romney, and even once infamously tried to argue that dogs don't have brains."
And though Trish has admitted to trolling for views on multiple occasions — detailing that they've dumbed themself down for views and assumed people wouldn't watch "if I was just real and true to who I was" — it doesn't excuse the hurt that they've caused over the years.
In more recent years, Trish has claimed to think that they're partially Black, has come out as a lesbian (despite actively dating men), and in a convoluted 2019 video that made the internet crumble, they came out as a transgender man. Trish has also declared themself a "pink goop" chicken nugget, but that's besides the point.
As of now, after much backlash, they identify as non-binary and use they/them pronouns (sometimes).
Trish has seemingly turned over a new leaf with the arrival of their baby.
In 2022, Trisha — who allegedly makes about $800,000 a month — has seemingly calmed down and put their trolling ways to bed. Why? Well, it seems like they're finally happy. Having married Israeli photographer and YouTuber Moses Hacmon in December 2021 after meeting by way of the H3 Podcast, Trisha Paytas gave birth to their baby girl, Malibu Barbie Paytas-Hacmon (yes, really), on Sept. 14, 2022.
"This is truly a special kind of love I never felt before our precious Malibu, my heart feels so full. She is my purpose. My life. My reason for being. This love is so overwhelming I just can't even believe it's real, so so so thankful," Trisha wrote on Instagram. "The whole world has changed, it all feels right."
For Trisha Paytas, who has openly battled mental health issues for years (even claiming to have Dissociative Identity Disorder (DID), which was a controversy in and of itself), the stars are finally starting to align. We wish them well on their parenthood journey.