How much does Tyler1 make monthly? Inside the financial details of YouTube and Twitch streamer LolTyler1.
Tyler Steinkamp, better known as Tyler1, is an American internet personality and streamer on Twitch. He is one of the most popular League of Legends online personalities with more than 5 million followers on Twitch.
However, he is also well known for exhibiting his toxic traits. His behavior is essentially aggressive towards other players. His portrayal of toxicity every now and then earned him the title of "The Most Toxic Player in North America."
Before being completely swept away by the world of online gaming, Tyler was doing a major in computer science. However, he dropped it as he discovered his impeccable skills in gaming and eventually went on to become one of the most popular gaming giants we have today.
Many of his fans would want to know more about his financial details, how much he earns, and his entire net worth. So, read on to find out more.
Tyler1's Profile Summary
| | |
| --- | --- |
| Real Name | Tyler Steinkamp |
| Date of Birth | March 7, 1995 |
| Place of Birth | Missouri, United States |
| Zodiac sign | Pisces |
| Gender | Male |
| Age | 26 years |
| Nationality | American |
| Height | 5′ 6″ |
| Weight | 57 Kg |
| Relationship status | Macaiyla (girlfriend) |
| Source of wealth | YouTube, Twitch |
| Net worth | $2-4 million |
| SUBSCRIBERS | 2.76M (as of September 2022) |
| TOTAL VIEWS | 523M (as of September 2022) |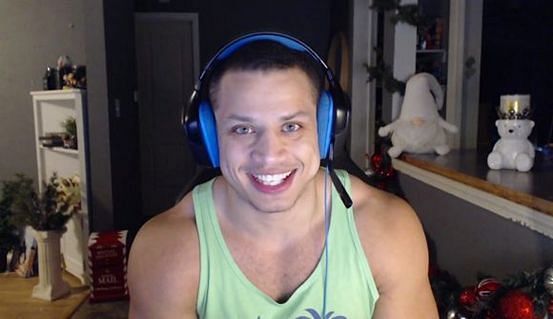 How much money does Tyler1 earn in Total?
Tyler1's annual earnings are estimated to be about $1-2M. His growth on Twitch has been rising ever since the streamer joined popular esports organization T1.
According to Social Blade, his monthly earnings from YouTube are estimated to be around $912-$14.6K and makes $10.9K – $175.2K yearly.
His estimated monthly income from only streaming and content creation is around $25,000-$35,000.
What is Tyler1 Total net worth?
As of 2022, popular American streamer, Tyler1 or LolTyler1 has a total net worth of $2 million, according to SportsKeeda. WeGotThisCovered also estimates Tyler1's net worth to be around $4 million.
He primarily earns from his Twitch subscribers, and his YouTube channel. Presently, Tyler has over 5 million followers on Twitch and 2.76 million subscribers on YouTube which all adds to his net worth.
How does Tyler1 make his money?
Earnings by playing League of the Legends: According to esports earnings, Tyler1 has earned total prize money of $22,920.04 From 8 tournaments. Back in 2017, he even organized an online League of the Legends known as Tyler1 Championship Series and funded it from his own pocket without any sponsors. The tournament gained more than 200,000 views on Twitch. In 2018, he again hosted it without sponsors and this time the prize money was $50,000.
Earnings as a YouTuber: Tyler1 launched his YouTube channel back in 2014 and currently has 2.76 million subscribers on YouTube which basically earns him $1.8K – $28.9K as his monthly income. According to Social Blade, his daily average view is around 240,447 which easily makes his daily income range from $60 to $962.
Earnings via Twitch Streaming: Twitch streamers make money through subscribers. According to the twitch tracker, Tyler has 15,903 current active subscribers from whom he makes a minimum of $2.5 from each subscription per month. This should earn him around $35,000 per month. On average, he gets around 27,778 views.
Earnings as a Social Media Influencer: Tyler1 has been offered several deals and sponsorship contracts throughout his career. However, the streamer has chosen not to disclose most of them. Tyler1 recently joined T1 and along with this came the announcement of the streamer being sponsored by popular sports brand Nike. The details of his sponsorship deal have not been disclosed on the internet.
On What Platform does Tyler1 stream Livestream?
Tyler1 exclusively live streams on Twitch. He created his Twitch account back in 2013. The League of the Legends pro exclusively live streams on Twitch. According to Twitch Tracker, his latest live stream of 2 hours ended with an average of 28,112 views.
Tyler1 claims he'll "never" stream variety again
On September 16, the 27-year-old was live on Twitch when he made the declaration that he would never go back to being a variety streamer full-time.
He said, "I will never play full-time variety ever in my life, just out of pure spite to anybody for however many years people have been spamming variety. I will never do that."
"I might play a variety game here and there, but just out of spite, I will never do it."
Tyler went on to say that the year he streamed variety was a terrible experience, and he claims it would be even worse now.
He also explained how hard it would be to meet the 10 hours of streaming he broadcasts daily with various content, pointing out how there are barely any top-level Twitch streamers who stream variety.
Despite his fan's incessant cries for him to return to variety, it seems like that dream is now officially dead.
FAQ's
1. Did Tyler1 go to college?
A. He attended Central Methodist University.
2. Was Tyler ever banned?
A. Yes, he was banned from 22 unique accounts in League of the Legends.
3. What kind of car does Tyler1 drive?
A. He drives a Pontiac Grand Prix GT.
4. Who is Tyler1's brother?
A. His brother is Eric Lamont Robbins Jr.
5. Where does Tyler1 live?
A. He lives with his girlfriend in New London.
6. How old is Tyler1's girlfriend?
A. Macaiyla Is 20 years old.
7. Does Tyler1 play football?
A. Yes, he played as a running back for the university's football team.