'Black Panther: Wakanda Forever' pays tribute to Chadwick Boseman — Does he appear in the Film?
Spoiler alert: This article contains spoilers for Black Panther 2: Wakanda Forever.
By now, any Marvel fan knows that T'Challa actor Chadwick Boseman passed away at the young age of 43 due to cancer. Now that the Black Panther sequel, Wakanda Forever, is here, fans are wondering if Chadwick is in the film in any capacity. Some are wondering if he filmed any scenes for it before he passed, whereas others are wondering if he was somehow digitally edited into the film.
Regardless of how Chadwick could make an appearance in Black Panther 2: Wakanda Forever, one thing we all knew going into the film is that he's no longer Wakanda's Black Panther, as the film centers on who puts on the suit next. Director Ryan Coogler makes sure to address Chadwick's passing respectfully, but does Chadwick appear in the film at all?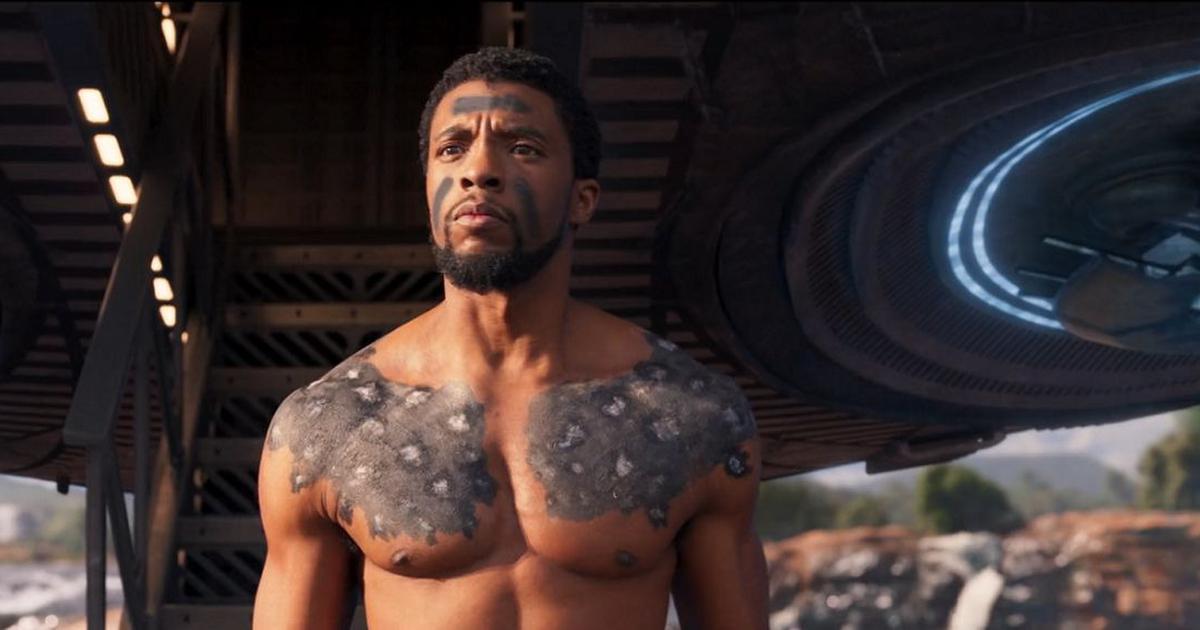 Is Chadwick Boseman in 'Black Panther 2'?
Chadwick Boseman is not in Black Panther: Wakanda Forever in any capacity except through his legacy.
While late T'Challa actor Chadwick Boseman does not appear in Black Panther 2: Wakanda Forever, that doesn't mean he's not there, looming over the story and its characters.
In many ways, the Black Panther sequel is a story of grief, legacy, and what it means to be a hero. Does it mean protecting the ones you love even if it hurts others? Or does it mean standing up for an ideal?
Shuri (Letitia Wright) grapples with this as she deals with the grief and guilt of losing her brother.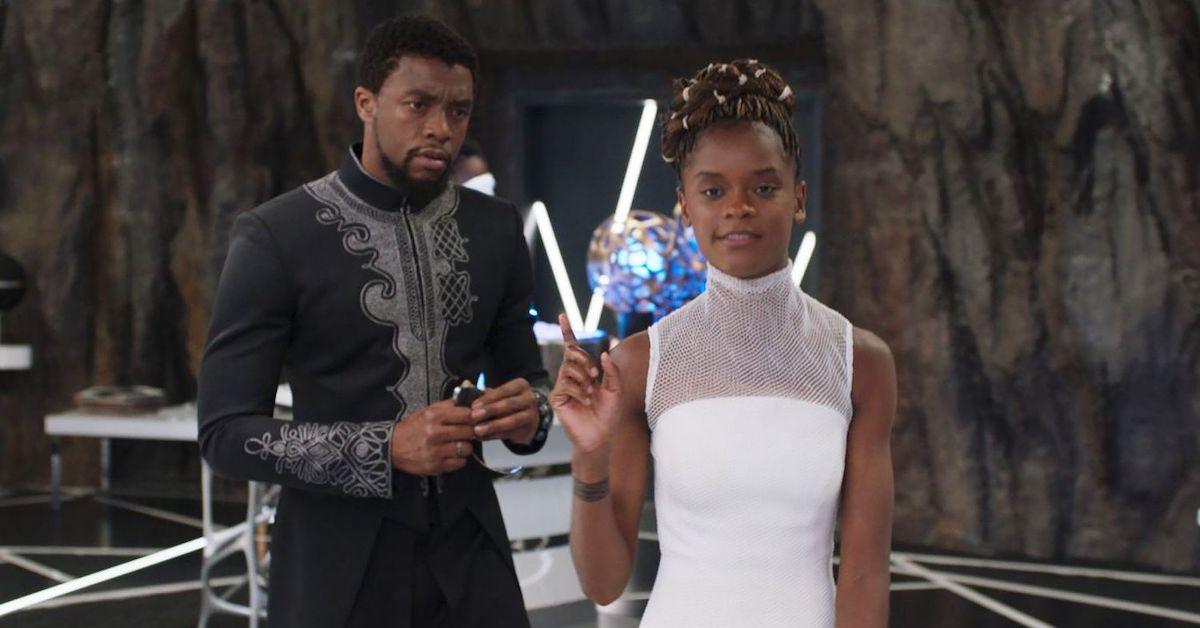 The beginning of Black Panther 2 dives right into how the story will move on without Chadwick, and without T'Challa. Shuri tries desperately to save her brother from an unnamed disease through her scientific genius, but she's unable to do so.
This leaves her feeling guilty on top of the extreme emptiness left by her brother's absence.
The funeral pays tribute to T'Challa, and the MCU opening credits pay tribute to Chadwick.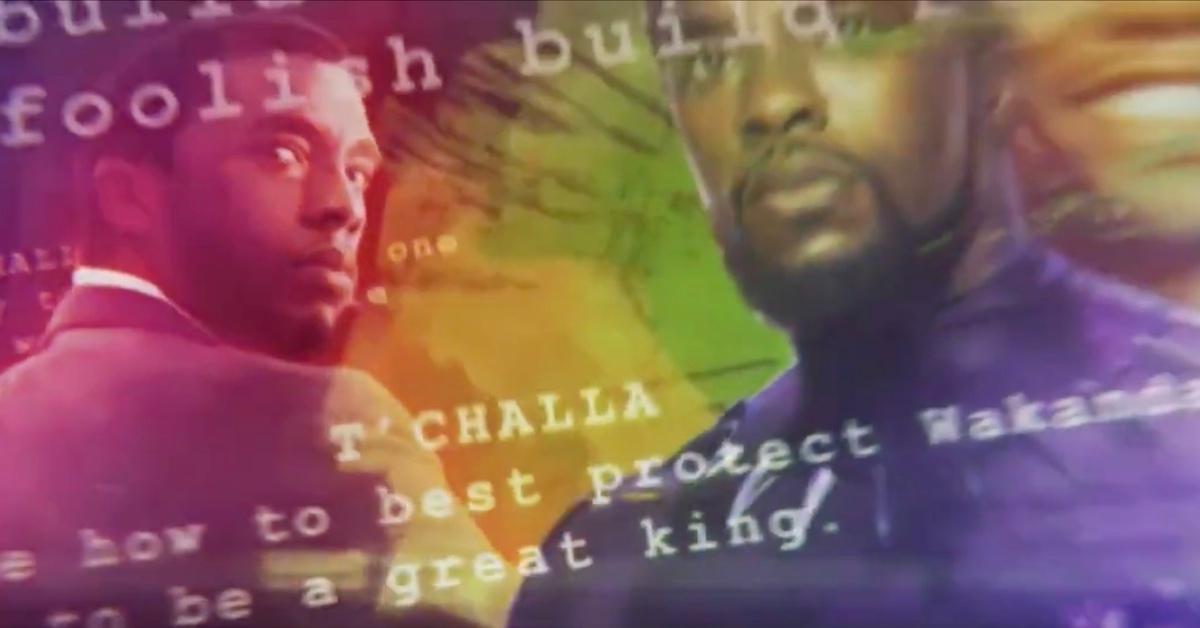 While the opening sequence typically highlights all the great Marvel characters (and Stan Lee) over some epic music, the sequence for Black Panther 2 features only Chadwick Boseman in a fitting moment of silence.
After this, we also see a street art mural that honors T'Challa and Chadwick simultaneously, with the phrase, "The panther king forever lives in us and rests with the ancestors," written in Xhosa, one of South Africa's 11 languages used as Wakanda's official language.
By the end of the film, T'Challa's presence is still felt. He informs Shuri's ultimate decision about what to do with Namor, despite his lack of appearance during her visit to the Ancestral Plane. While Chadwick's death may have limited the filmmakers in how they could incorporate him into the film, perhaps by placing him in the Ancestral Plane, it also allowed for more internal conflict within Shuri.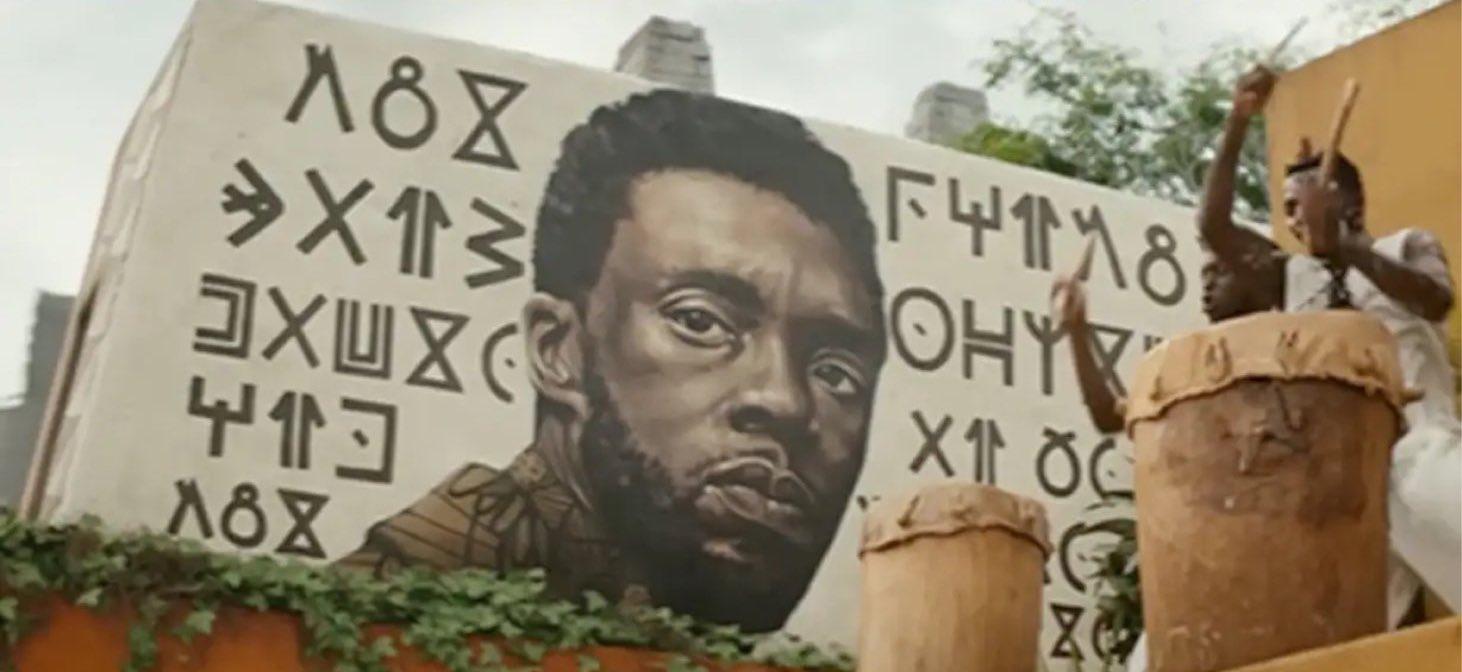 Of course, it is possible that some scenes were filmed before Chadwick passed away, but they must have all been scrapped by the time he died in 2020. Also, because of the COVID-19 pandemic, there was a significant halt in production. Between Chadwick's passing and the filming delay, rewrites and reshoots delayed the film's release until November 2022.
However, this was the MCU project we all needed to remind us of where we've been and where we're going. The film ends with one last dedication to Chadwick's memory, and in doing so, it's both a Marvel blockbuster and a way to show how much the team loved Chadwick Boseman. And even though Chadwick isn't in the film … the post-credits scene introduces us to a new T'Challa.
Black Panther: Wakanda Forever is now available in theaters everywhere.