Mandy Moore recently welcomed a second baby with her husband — Meet the singer's kids and husband.
To say that Mandy Moore has been a wholesome pop-culture mainstay since the early 2000s would be an understatement. The talented actress and singer has graced our screens and Spotify accounts for years.
Another addition to Mandy's impressive life résumé so far? Mother of two.
Mandy gave birth to Oscar Bennett Goldsmith on Friday, Oct. 21, 2022.
The This Is Us star posted a heartwarming photo with Oscar and her husband Taylor Goldsmith on her Instagram with the caption, "Oscar Bennett Goldsmith arrived a little late but with much aplomb (and an easier/speedier delivery than his big brother, much to the delight of his parents)."
Let's take a look at Mandy's adorable fam…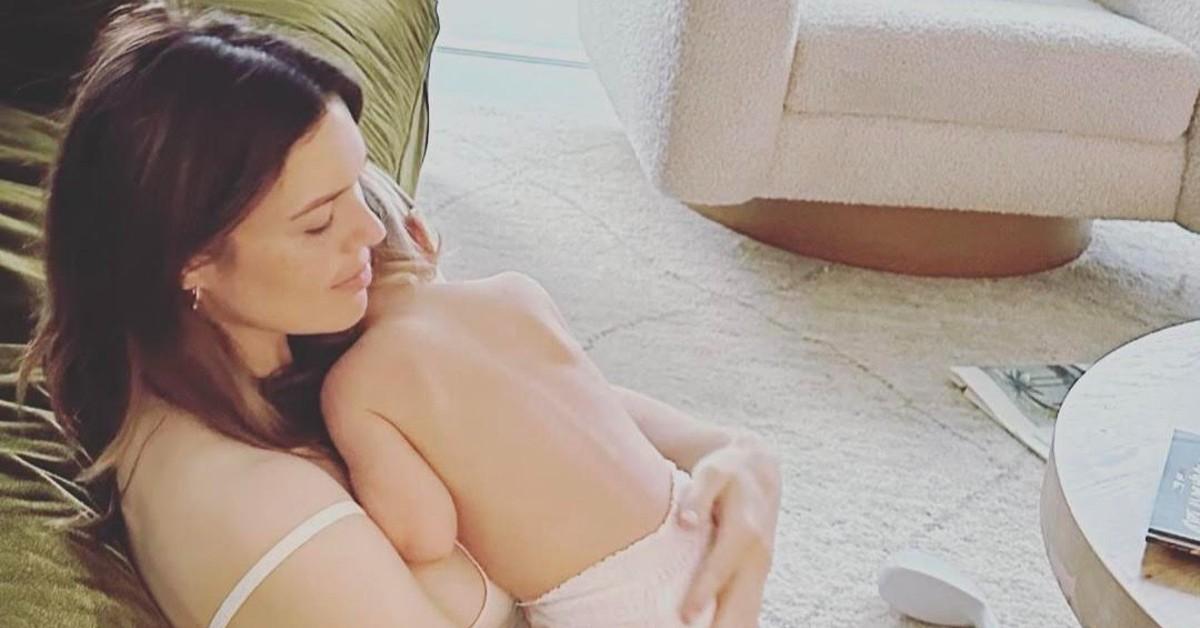 Who is Mandy's husband, Taylor Goldsmith?
Back in 2015, Mandy started dating the lead singer of the American folk rock band Dawes. In addition to being Dawes's lead singer, Taylor Goldsmith is also the band's guitarist and chief songwriter. Turns out it was a match made in musician heaven — Taylor proposed to Mandy in 2017. The cute songwriting-singing couple tied the knot in LA in 2018.
Mandy gave birth to their first child together, a baby boy named August "Gus" Goldsmith, on Feb. 20, 2021.
She announced that she was expecting a second child with Taylor in June 2022. Moore, who revealed the pregnancy in June, posted photos to Instagram of herself and her husband holding baby boy Oscar Bennett Goldsmith.
Taylor and Mandy have actually collaborated on an album together!
Just when you thought Taylor and Mandy couldn't be any cuter, have we got news for you! The couple actually worked together on Mandy's most recent album (and her seventh overall), titled "In Real Life."
Mandy and Taylor worked on writing the tracks on the album together during the pandemic. Taylor is credited on the album for providing acoustic and electric guitar backing, piano, and vocals. He's also credited as one of the main composers for "In Real Life."
But Mandy's seventh album wasn't the first time she made sweet music with her husband. Taylor and Mandy had sung together previously at their own wedding. Cue the "awww"s!
Does Mandy have any plans to resume her tour?
Mandy canceled the highly anticipated tour this year due to her second pregnancy.
Although she has yet to confirm if she will resume touring anytime soon, she did mention in her initial Instagram post confirming the tour cancelation that "I can't wait to get back out there soon to bring this music and show your way!"
As for Mandy's feelings on being a mother for the second time? She additionally noted in her loving post introducing Oscar that "our hearts have doubled in size and the immediacy of the love is astounding. He is beyond words and we are so grateful for our family of four!"
Maybe when Mandy and Taylor's sons grow up they can start a family rock band.