Is Mizkif a millionaire? Twitch Streamer Mizkif's net worth and finance details from gaming explored.
Mizkif is a streamer who became famous on Twitch and YouTube in 2016. In 2020, he launched a platform with other streamers called One True King.
MIZKIF Profile Summary
Profession: Gaming Streamer, Co-owner of One True King
Net worth: 500,000
Birthdate: Feb. 16, 1995
Birthplace: Montclair, N.J.
Birth name: Matthew Rinaudo
Education: Rutgers University
In the early days of gaming, not too many consumers thought they could actually pay their bills and play their favorite games all day. Well, since the 2000s, several gamers have done just that. Through YouTube and Twitch, anyone with a controller, a TV, a headset, and a phone can take a shot at being social media famous.
While there are plenty of people hoping to become the next Ninja or Auronplay, few have been able to come close to their reign. However, newer influencers, such as Mizkif, are already achieving success and surpassing some of their predecessors.
Mizkif rose to social media fame in the late 2010s. Since then, he's dabbled in multiple lucrative deals that led to his current net worth. Here's the scoop on how much Mizkif earns through gaming.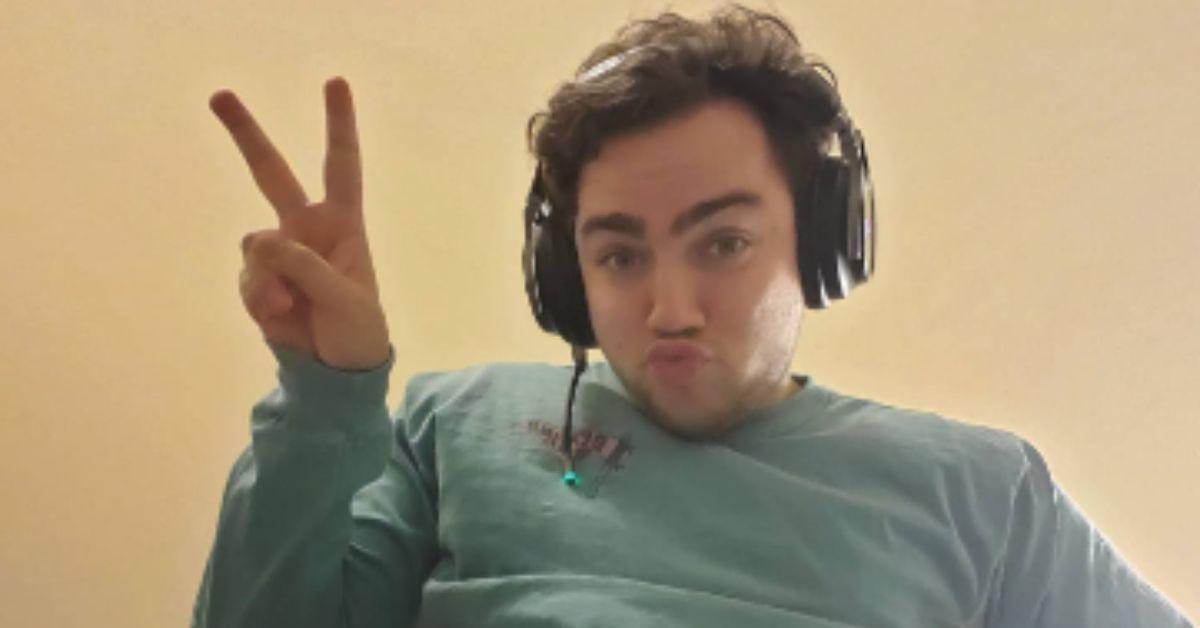 What is Mizkif's net worth?
Mizkif, 27, became passionate about gaming at a young age. However, he initially tried to have a completely different career path. After graduating from high school, Mizkif studied at Rutgers University for finance. He reportedly completed the program but didn't land a job in his field immediately. So, in 2016, he started streaming for a small production company on Twitch.
Mizkif worked for the company for two years before becoming a cameraman for Ice Poseidon, a more popular streamer. The opportunity with Ice Poseidon led to Mizkif increasing his audience on YouTube and Twitch.
After five years of streaming, Mizkif's fans wondered how much money he earns from playing the games he loves and hosting events on Twitch. In 2020, he admitted that his net worth was $500,000 after taxes.
"If you wanted to know, I'm worth about half a million dollars, there you go," Mizkif said during a Twitch Q&A session.
Since Mizkif's net worth comments, other outlets have reported that he earns more now in 2022 and is worth an estimated $900,000.
Mizkif said most of his earnings stem from his Twitch and YouTube subscribers.
Mizkif also earns money from his company, One True King. He launched One True King in 2020 with content creators ​​Asmongold, Esfand, Rich Campbell, and Tips Out. The brand competes against other famous organizations like World of Warcraft. Although he's an entrepreneur now, Mizkif said his Twitch subscribers are the main contributors to his wealth.
"I mean, let's be real, if you're somewhat competent and you grab a calculator, you could probably guess how much I'm worth," he said on Twitch in 2020. "10,000 subs multiplied by the amount of number I have and times that by 12, put a couple of donations and sponsors in there, and minus taxes, it's not hard to figure out."
While Mizkif doesn't mind crediting his subscribers for his success, they might have to follow him to another platform soon. In September 2022, he joined other streamers like Imane "Pokimane" Anys and Devin Nash in making a plan to protest Twitch on Christmas Day 2022.
Per Kotaku, Mizkif, Pokimane, and Devin will act against Twitch to "protest the platform's lax policies on gambling streams." Twitch allegedly allows gambling for items on the popular site Counter-Strike: Global Offense for real money.
One user, Abraham "Sliker" Mohammed, claimed he became so addicted to the gambling site that he resorted to stealing $200,000 from his fans and other creators to support his addiction.
Mizkif and his peers believe Twitch's team should be held responsible for how their gambling policies can affect its content creators.