'Bachelor in Paradise' fan favorite Michael Allio is a widower — What happened to his late wife?
Spoiler Alert: This article contains spoilers for Bachelor in Paradise Season 8.
Bachelor in Paradise returned for Season 8 on Sept. 27, and the latest cast features a mix of beloved fan favorites, polarizing figures, and finalists, who all originally rose to fame by appearing on either The Bachelor, or The Bachelorette.
One long beloved star who made a strong impression on fans during Katie Thurston's season of The Bachelorette is Michael Allio. The single father formed a strong connection with the lead throughout Season 17, but he ultimately decided to self-eliminate once he realized he needed to be with his son.
Though many viewers wanted Michael to become the next Bachelor, he is getting his next chance to find love on Season 8 of Bachelor in Paradise — and he's a highly sought-after prospect.
As Michael mentioned on BiP (and as he discussed on The Bachelorette), he is a single father because his wife passed away. What happened to Michael Allio's late wife? Read on for a refresher on his pre-show background.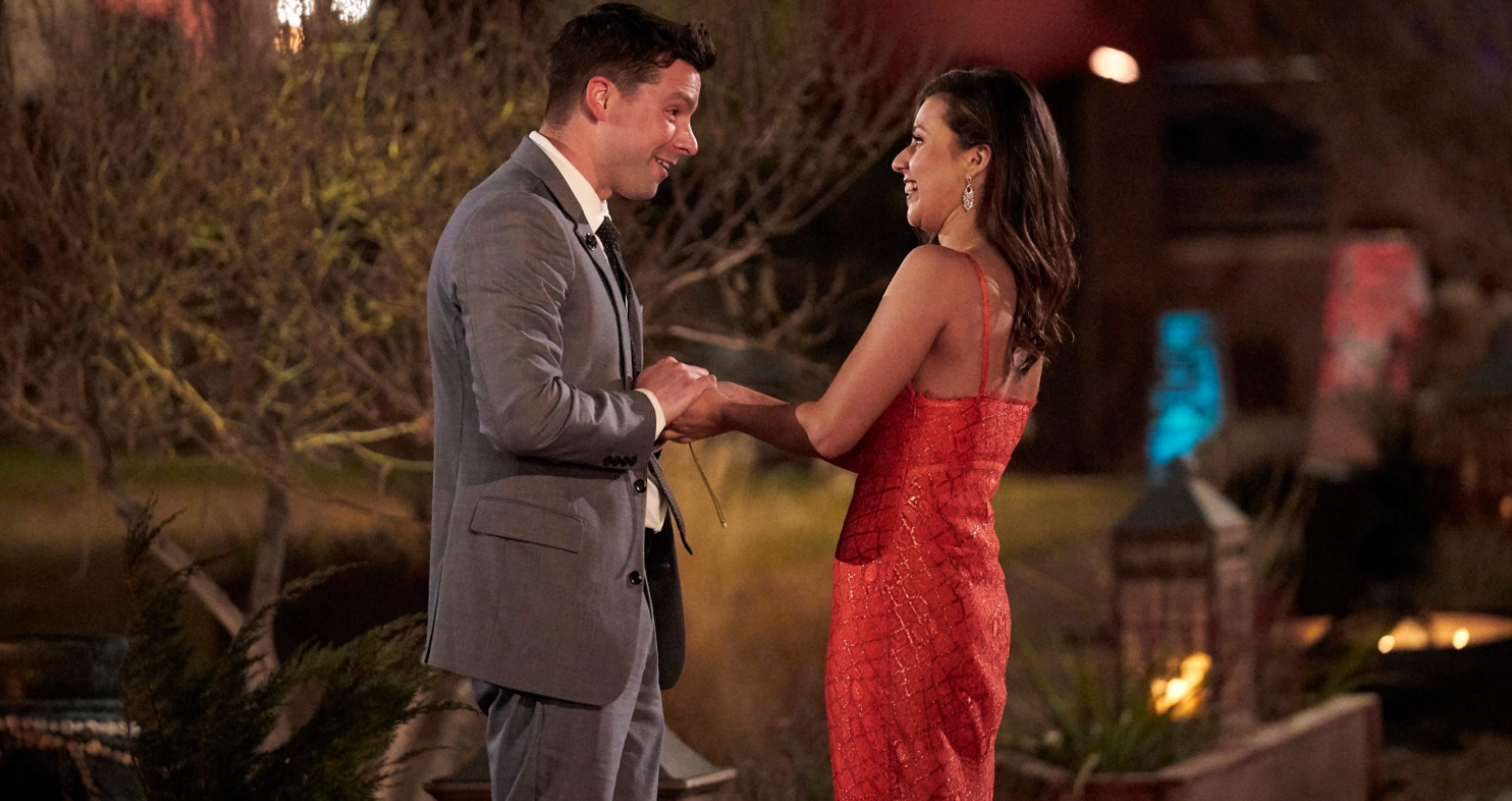 Michael Allio's wife, who was the mother of his son, passed away from cancer.
In 2019, Michael's wife, Laura Ritter-Allio, tragically passed away from breast cancer after a two-year battle. After meeting at Loyola University Chicago, they married in 2012. Four years later, the spouses welcomed their son, James Allio.
According to her Legacy.com obituary, "Laura had many passions and created space in her life to accommodate each of them with remarkable success and grace. Her husband, Michael, and her son, James, were at the top of her list, and together they enjoyed cooking, hiking in the Metroparks, visiting their favorite vacation spot in Loreto, Mexico, golfing, simple moments at home, and entertaining the company of the friends and family who made their lives so full."
Laura was passionate about advocacy and philanthropy, and her residence in Akron, Ohio was a "community she so loved."
In 2019, after the passing of his wife, Michael created the L4 Project in her honor. The organization's mission is to "enrich the lives of people and families battling cancer by supporting organizations that provide financial, experiential, emotional, and other assistance during times of hardship."
The L4 Project also strives to "ensure that individuals and families battling cancer are surrounded by a support network that allows them to focus on treatment, recovery, and living joyous lives." We wish Michael and James all the best and hope The Bachelorette contestant finds love again.
Michael often posts about his late wife on social media, and he often shares a glimpse at what it is like for him to be a solo parent.
Though Michael really struggled to be apart from his son during The Bachelorette, he ultimately decided to take another chance on love as a contestant on Season 8 of Bachelor in Paradise.