Actor Mark Wahlberg explains he's leaving Hollywood for a new life in Nevada.
A-list star Mark Wahlberg announced that he and his family are saying goodbye to Hollywood and moving for a "better life" in Nevada. The actor previously resided in a $90 million California mansion with his wife of 13 years, Rhea Durham, and their four children, Ella, 18, Michael, 16, Brendan, 13, and Grace, 12.
News broke of Mark's impending move when he listed his Beverly Hills home for $87.5 million in April 2022. So, why did the actor leave his lush Hollywood home? The Uncharted star shared his reasons to leave behind the Golden State and take up residence in the Silver State on the Oct. 11 episode of The Talk. Here's what he said…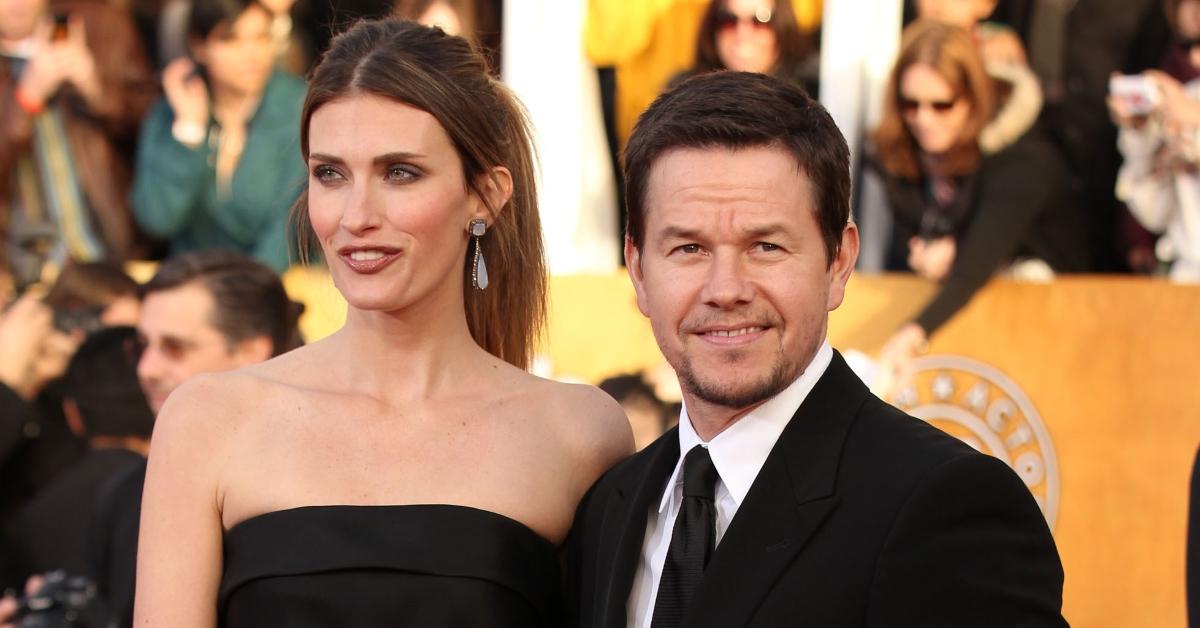 Why is Mark Wahlberg leaving Hollywood?
According to the 51-year-old, his decision to move to a new state had to do with prioritizing his family.
"I want to be able to work from home. I moved to California many years ago to pursue acting and I've only made a couple of movies in the entire time that I was there," he shared with the Talk hosts. "So, to be able to give my kids a better life and follow and pursue their dreams, whether it be my daughter as an equestrian, my son as a basketball player, my younger son as a golfer, this made a lot more sense for us."
Additionally, Mark hopes that the family can earn a tax credit from the state and plans to build a "state-of-the-art studio" in Nevada and turn it into "Hollywood 2.0."
"So, we came here to just kind of give ourselves a new look, a fresh start for the kids and there's a lot of opportunity here," he added. "I'm really excited about the future."
Continuing to build his empire, Mark plans to build a shoe factory and a factory for the sports apparel company he co-founded in 2019, Municipal.
Where in Nevada does Mark Wahlberg live?
Mark and his family reportedly moved to a luxurious neighborhood just outside of Las Vegas, known as the Summit Club. The Boston native paid $15.6 million for 2.5 acres of land to build his new life, as well as purchased a $14.5 million 7,327-square-foot home in the same neighborhood. The home features four bedrooms, four bathrooms, and two half-baths — a big downsize from his Beverly Hills mansion which featured 12 bedrooms and 20 bathrooms.
But, Mark's move into the Summit Club neighborhood is not for the average homesteader. The actor and his family will be residing in an exclusive enclave of Las Vegas that is home to fellow extremely wealthy and notable figures.
In an August 2022 Forbes report about the Summit Club, a listing agent told the outlet that the community "is part of Discovery Land Co., which owns some of the most prestigious communities throughout the world," adding: "There are views of the Las Vegas Strip and mountains so it offers the best of both worlds. The Summit Club is a very tight-knit, exclusive community. Mark Wahlberg just bought land here and is building a home, and Celine Dion has a home here. It's really cool to see the big names migrating to Vegas."