Yaya Mayweather's mom, Melissia Rene Brim, has her back "forever".
Iyanna "Yaya" Mayweather's mom, Melissia Rene Brim, is her No. 1 fan. And even though Yaya's life has been in flux lately, it sounds like her mom's support will always be a constant in her life. Here's what to know about the sweet bond between Yaya — the daughter of boxing champ Floyd Mayweather Jr. — and her protective mother.
Who is Yaya Mayweather's mom, Melissia Rene Brim?
According to the bio on her website, Melissia grew up as a social butterfly with dreams of acting, but her life took a left turn when she became pregnant at 16. She gave birth to a son named Devion and, with the help of her parents, provided for him by working and continuing her education.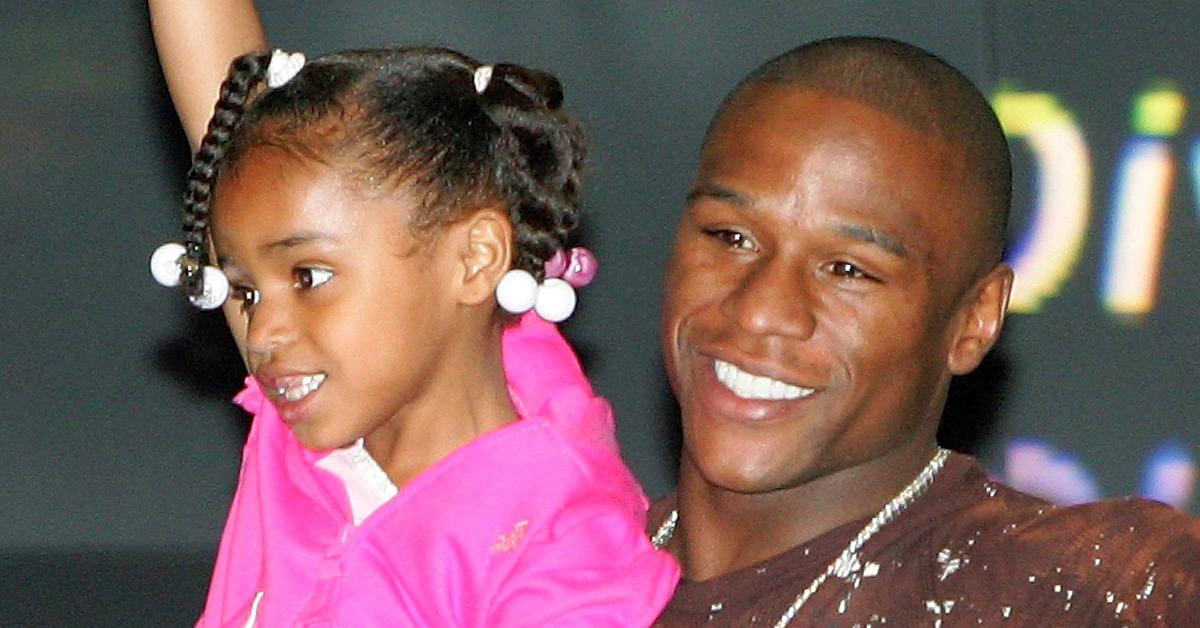 Soon, her "naturally sweet, inviting personality" attracted Floyd, who was then still an ambitious boxing upstart. With Floyd, whom she considers the love of her life, Melissia welcomed a baby girl. "Though the love affair ended, their friendship grew deeply all while being doting parents to daughter, Iyanna Mayweather," the bio reads.
As Melissia told OZY in 2017, though, she didn't talk to Floyd for the first five years of Yaya's life because of drama with the mother of his other children. "He was always there for his daughter though," she told the site. "I was also in a relationship with someone else. Shortly after that relationship ended, Floyd called. We talked about everything that happened in our five years of not speaking. He apologized for some things he had done and, ever since then, we've been co-parenting and have become very close friends."
After her acting career didn't provide a steady income, Melissia "soon found her hidden talents in the business of celebrating women: the beauty industry," her bio adds. "While her mission was to help others find their inner glamour and style, Melissia began to tend to the hair care needs of clients along with the element of fashion styling."
That second act led to Devanna Love, a boutique beauty bar named after her children and offering women's fashion, designer apparel, and specialty items. "The establishment supports women with helping them find their inner strength within," her bio explains.
Melissia supports Yaya through thick and thin.
Yaya landed in hot water in April 2020 when she was arrested for felony aggravated assault with a deadly weapon, according to TMZ. The social media star was taken to jail in Harris County, Tex., after allegedly stabbing a woman named Lapattra Lashai Jacobs, whom TMZ says has a child with Yaya's beau NBA YoungBoy.
A few days later, Melissia posted a video of herself and Yaya walking hand in hand. "Got your back FOREVER," she wrote in the caption.
The entrepreneur told OZY that everything she has done has been for her kids. "Iyanna may not have to work, but she wants to. Mark my words, she will be the CEO of [boxing promotional firm] Mayweather Promotions," she explained.
"She's learned so much about the boxing business from her father and how to be an independent woman from me that she's already making plans to take over the company. It's going to happen, I guarantee it."
What is Melissia Brim's net worth?
According to AllFamousBirthdays, Melissa Brim has a total net worth of $1.5 million. Despite all the controversies in the past, Mayweather has helped Melissa a lot financially.
Her primary source of income is her career and other endeavors.
Melissia Rene Brim, a dynamic American woman entrepreneur is the owner of Devanna Love Boutique & Beauty Bar which is based in Las Vegas.
Despite Melissa Brim's net worth having been estimated to be significant, she is not the one providing her children with a luxurious lifestyle, as many sources claim Floyd has really helped improve her fortune.