21 Savage made (and then walked back on) some shady comments about Nas.
When discussing hip-hop artists, 21 Savage and Nas wouldn't be two that you'd expect to come up in the same conversation. In 21 Savage's case, he's a more recent breakout artist with a slew of notable collaborations and some serious radio and commercial play time right now. In Nas's case, he's one of the most legendary and respected living artists in the genre with decades of experience on 21 Savage.
However, the two are now intertwined, and not for good reasons.
Indeed, 21 Savage decided to make some comments about Nas that left many rap aficionados pretty upset. With that being said, what do we know about the beef between the two stars?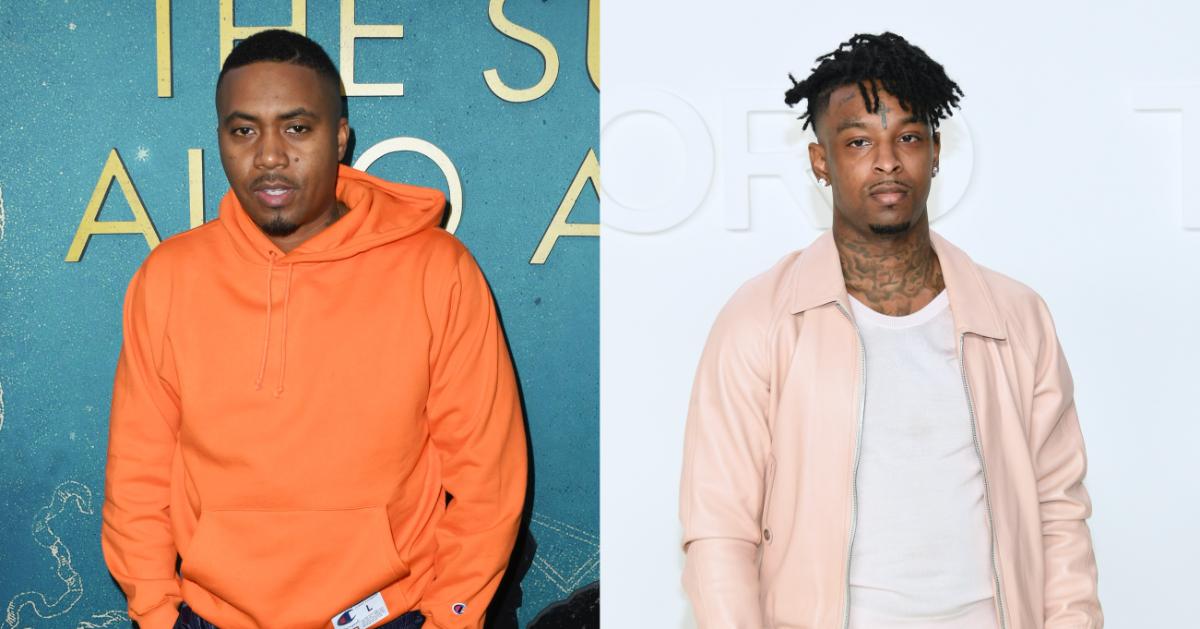 What did 21 Savage say about Nas? Their "beef" seems to be one-sided.
During a recent Clubhouse conversation that 21 Savage participated in, the rapper decided to share his thoughts about Nas's current lack of relevancy.
"I don't feel like he's relevant. I just feel like he got a loyal fan base. He still makes good music," he said. When another participant asked him to define relevancy in his own words, 21 Savage replied with, "Mostly connected or appropriate to what's being done to be considered."
The backlash to 21 Savage's comment was swift and fierce. Aside from droves of users online criticizing him for slamming Nas, other hip hop acts chimed in with their thoughts as well. Fivio Foreign, who has previously collaborated with Nas, was shocked by 21 Savage's comments and promptly crowned Nas "King of New York," per TMZ.
Kodak Black, who has been having his own issues with 21 Savage as of late with regard to their discographies and impact being compared, also slammed the star for taking shots at Nas.
In a since-expired Instagram Story, Kodak gave props to Nas and said that 21 Savage is clinging to relevancy by releasing music with Drake, one of the biggest faces in music overall.
21 Savage took back his comments about Nas after all of the public backlash.
It seems as though the pressure from fans and other rappers to recognize the gravity of his statement has made 21 reevaluate his thoughts about Nas. On Twitter, the rapper wrote, "I would never disrespect Nas or any legend who paved the way for me y'all be tryna take stuff and run with it," followed by a facepalm emoji.
Underneath his post, devout 21 Savage fans tried to argue to naysayers that the rapper likely interpreted relevancy as describing radio play. However, with Grammy wins, chart-topping tracks and albums across multiple decades, and the respect and admiration of (most) of the hip hop industry, it goes without saying that Nas is one of the genre's most impactful acts ever.