Madonna hits back after 50 Cent roasts her on social media – read for details of their online feud.
Up until recently, most folks would likely agree that 50 Cent and Madonna are two names that you never thought would be intertwined (let alone in a feud). However, we've all come to learn over the years that strange things happen on the internet, and the G-Unit Records head and the "Like a Virgin" creator going at it is just the latest example of that.
Indeed, the two stars seem to be beefing a bit once again online, but what about? Keep reading as we unpack why the rapper and the singer are at odds with each other.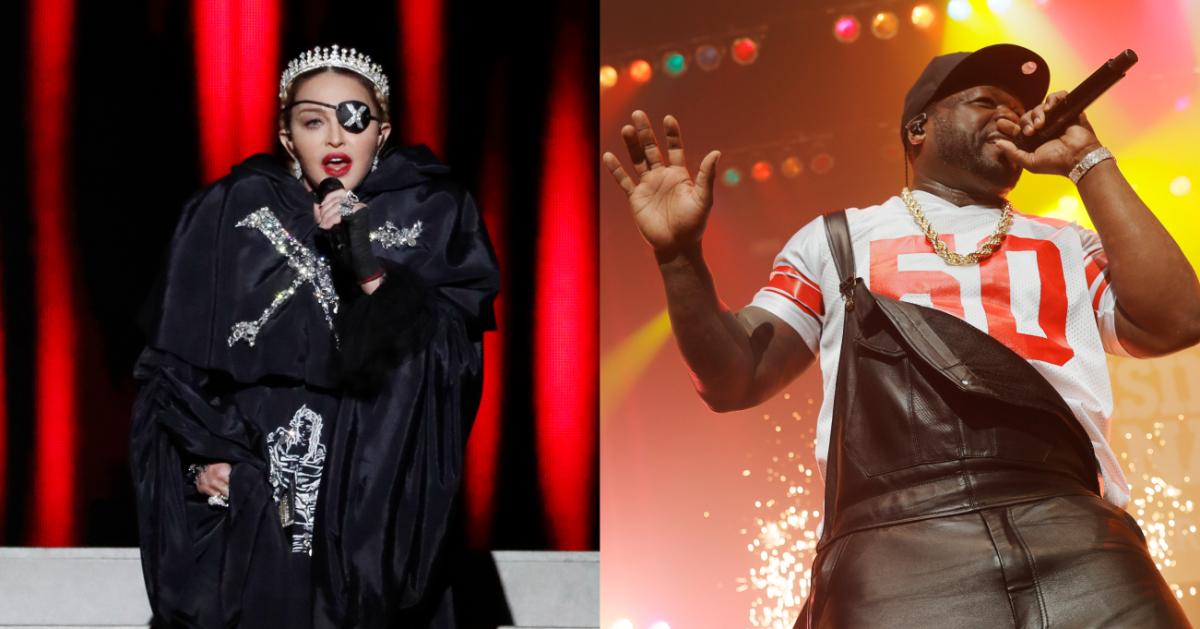 What did 50 Cent say about Madonna? Their beef has gotten pretty heated.
It's well-known at this point that 50 Cent likes to engage in a little bit of trolling online here and there, and it appears that his most recent target has been Madonna. The first instance of the rapper coming at her online was in 2021 when Madonna re-posted a series of images that she self-censored to avoid Instagram guidelines. To that, 50 responded in a since-deleted post that she's "shot out," adding, "if she don't get her old a– up."
Then, in June 2022, 50 said something about Madonna when the singer shared some more risqué photos on Instagram that were taken down. To that deleted post, 50 wrote, "I hope she didn't make her kids take this picture. LOL at 63 somebody tell her to chill out please."
That may have been a light jab, but 50 truly provided the spark to the flame when he came back at Madonna again in November 2022.
On Nov. 5, 2022, 50 took to Instagram to post a screenshot from a recent TikTok that Madonna made in which she lip-syncs to the song "Vent" by Baby Keem. The screenshot was already captioned with "Madonna Using Rap Music For Clout On TikTok Is Pathetic And Truly Disturbs My Spirit," but 50 added his own caption to the post: "I told y'all grand ma was on bulls–t! like a virgin at 64. LOL."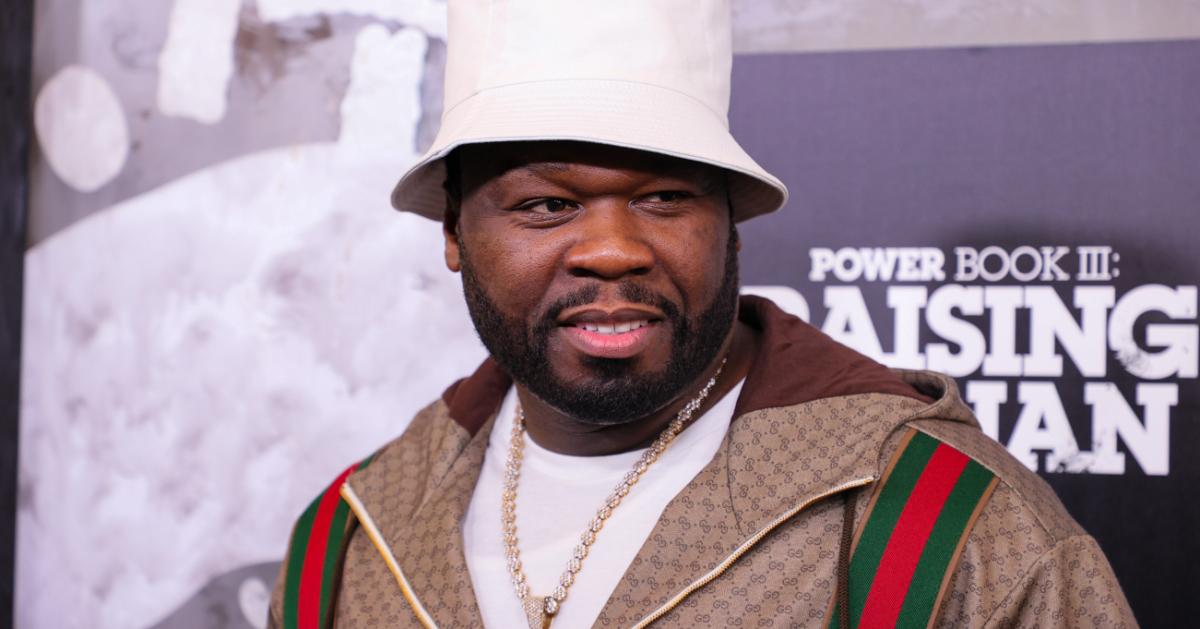 Madonna clapped back at 50 Cent over the comments that he made about her.
After 50 slammed Madonna's Baby Keem lip-sync video, the award-winning singer took to her Instagram story, where she posted a since-expired message that read, "Stop bullying Madonna for enjoying her life." Though she didn't say his name, fans interpreted this to be directed at 50 and other critics alike.
This is also not the first time that Madonna has said something after 50's comments, as she previously hit back at him when he called her "shot out."
"I guess your new career is getting attention while trying to humiliate others. The least elevated choice you could make as an artist or an adult. You're just jealous you won't look as good as me or have as much fun when you are my age!" Madonna wrote in response to 50's since-deleted post from 2021.
In a since-deleted tweet, 50 apologized to the singer, writing, "I'm sorry. I did not intend to hurt your feelings. I don't benefit from this in any way. I said what I thought when I saw the picture because of where I had seen it before. I hope you accept my apology."
As ever-honest as she is, Madonna hit back at 50 on Instagram and called his apology "bulls–t" and "not valid."
If one thing is clear, it doesn't seem as though relations between the two stars are getting any better any time soon.