Who is Adam DeVine dating right now? 'Reindeer in Here' voice actor Adam DeVine is a married man. Let's meet his wife.
Whether Adam DeVine is starring in an animated movie or a film that shows his actual face, he always puts his best foot forward. With the holidays approaching, families are scrambling to find some of the best movies to enjoy with their young family members. His latest movie on CBS is called Reindeer in Here, and it is one of the more adorable flicks to catch on TV.
Since Adam voices the main character in the movie, it makes sense that his fans would be a little bit curious to know about his personal life. Who is he linked to at the moment? Is he married?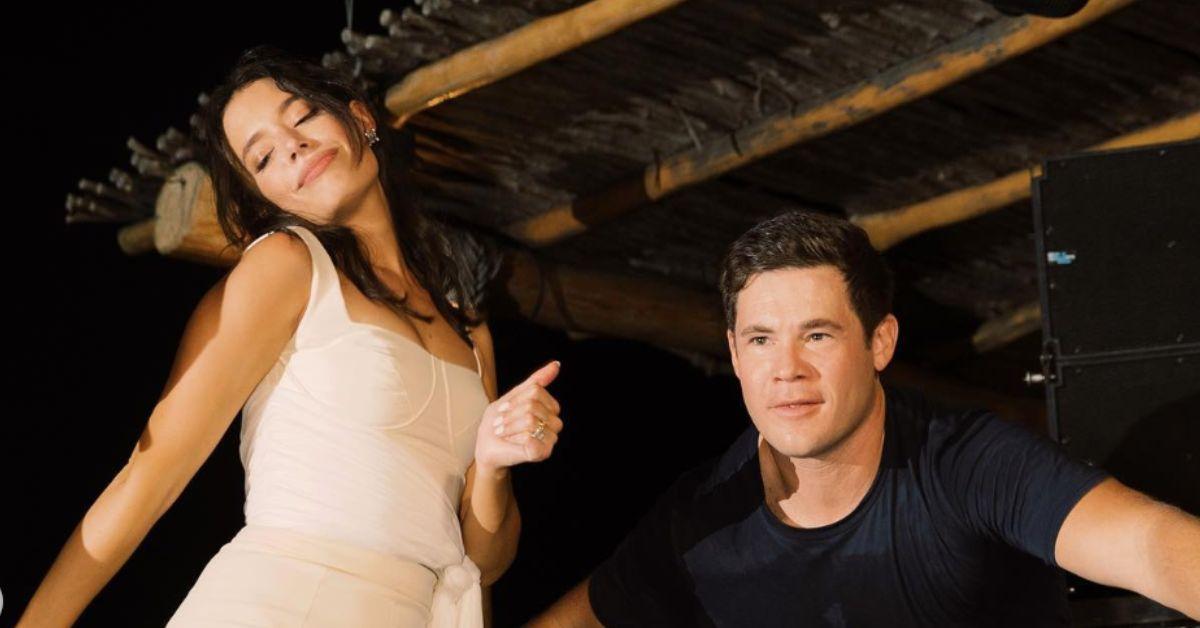 Is Adam DeVine married? Meet his wife, Chloe Bridges.
According to People, Adam is married to a woman named Chloe Bridges. They crossed paths for the first time in 2014 while filming The Final Girls. They hit it off on set, and he popped the question in 2019. Their engagement began when she agreed to marry him! In 2021, they finally made it down the aisle in a gorgeous Mexican ceremony. According to Chloe's IMDb page, the actress has landed a handful of interesting roles for herself over the years.
Some of those roles include Game Over, Man!, Mike and Dave Need Wedding Dates, and Camp Rock 2: The Final Jam. She also starred in The Rookie, Insatiable, Charmed, and The Righteous Gemstones. Chloe has been quite open about how happy she is in her marriage on social media.
Back in 2018 when Adam took her to one of the most iconic amusement parks ever to celebrate her birthday, she shared a picture of the couple and added a caption that said, "It was a great birthday. Thank you for all the messages and to @andybovine for setting up this Disneyland day and @chelsofield @iwishiwaspizza for coming and @rebelwilson for helping us with the dinner reservation and our great guide Amy for riding all the roller coasters with us twice."
When they got married in 2021, she shared a thread of photos highlighting some of the most memorable and beautiful moments from their time in Mexico. She added a caption that said, "We kept the rehearsal dinner small, asking our parents and the wedding party to get to Mexico a day early. And maybe the best decision I made all weekend was having an open mic so anyone/everyone could give a speech – they came prepared with jokes, as you can see by the sheer amount of teeth in these photos."
In the leading photo from the thread, Adam is seen kissing her cheek while she clutches his neck with her beautiful diamond ring on display. In another picture from the thread, Adam and Chloe are seen smiling wide at a table with some of their friends in the midst of their celebration.
Was Adam DeVine romantically linked to anyone before Chloe Bridges?
Interestingly enough, Chloe isn't the first person Adam has been romantically linked to. According to Famous Fix, he also dated a singer-songwriter named Kelley Jakle who is mainly recognized for her role in the Pitch Perfect movie franchise.