How much is Alex Jones' net worth? Despite his hyper-controversial status, Alex Jones is still reportedly a Millionaire.
Alex Jones is an American radio host famous for The Alex Jones Show as well as websites like InfoWars, NewsWars and PrisonPlanet. He has a net worth of $10 million as of the time of writing, per Celebrity Net Worth.
ALEX JONES Profile Summary
Profession: Radio host
Net worth: $10 million
Birthdate: Feb. 11, 1974
Birthplace: Dallas, Texas
Birth name: Alexander Emerick Jones
Father: David Jones
Mother: Carol Jones
Marriages: Kelly Rebecca Nichols (2007-2015, divorced), Erika Wulff Jones (2017-present)
It goes without saying that Alex Jones is currently making headlines for all of the wrong reasons. The disgraced radio host is currently embroiled in a legal battle over claims that he defamed the victims of the Sandy Hook shooting and their families, and things are going far from his way, to say the least.
There have been a lot of questions raised about Alex's personal life now that his legal trial is captivating millions. One big question that a lot of people seem to have is whether Alex will even have the net worth necessary to cover the damages he may have to pay as the trial continue to unfold. So, what is Alex's net worth? Here's what we know about his finances.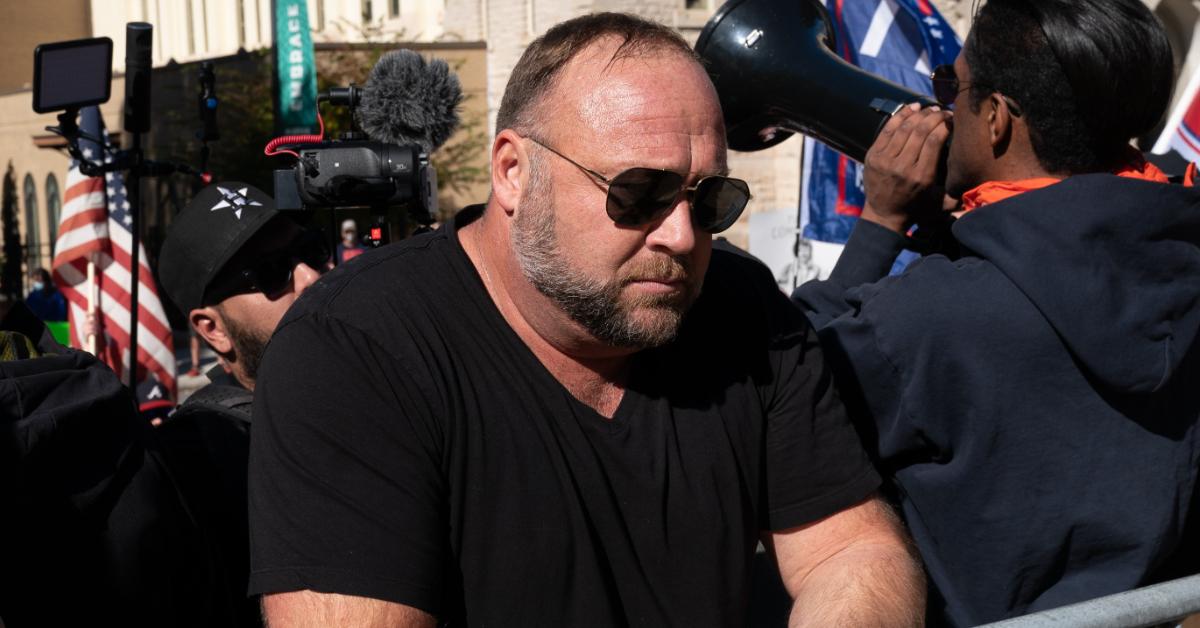 What Is Alex Jones' net worth?
Alex Jones has made a name for himself over the years by appealing to conservative, alt-right, and far-right groups through the circulation of conspiracy theories and rhetoric that have made him the subject of a lot of controversies. Nonetheless, his success within the aforementioned circles has afforded him a pretty substantial net worth.
Alex Jones must pay $4.1 million in compensatory damages to the parents of Sandy Hook victims. How about punitive damages?
Alex Jones' trial for defaming the victims and families of the Sandy Hook shooting is currently captivating the nation, and the first major court decision to come out of it will do some significant damage to his net worth. Per Vox, Alex must pay $4.1 million in compensatory damages to Neil Heslin and Scarlett Lewis, the parents of 6-year-old Jesse Lewis, who was murdered during the shooting. The decision was handed down after the trial on Aug. 4, 2022.
This figure is far less than the reported original sum of $150 million. However, Alex is returning to court on Aug. 5, 2022, to determine what, if any, punitive damages he will have to pay on top of the $4.1 million already stipulated by the judge.