What is Alexei Mordashov's net worth? Alexei Mordashov is one of Russia's richest men, subject to EU Sanctions.
Amid the ongoing Russia-Ukraine war, the Russian economy is in danger as well as the livelihood of some of its oligarchs. Alexei Mordashov, who currently holds the title of Russia's richest man, has become the subject of EU sanctions. On February 28, 2022, Mordashov's name was added to the EU's sanctions list, although he hasn't been sanctioned in the U.K., reports The Guardian.
Who is Mordashov and why has he been added to the EU's sanctions list? Keep reading to find out about the billionaire.
ALEXEI ALEXANDROVICH MORDASHOV Profile Summary
Alexei Mordashov is a Russian billionaire businessman and investor. As the son of two steel mill workers, Mordashov started working at a steel company after college. Currently, he's the richest man in Russia. He's considered an oligarch with ties to Russian president Vladimir Putin. Amid Russia's invasion of Ukraine, the West is imposing sanctions on oligarchs.
Profession: Russian Businessman and Investor
Net worth: $21.4 billion
Date of Birth: September 26, 1965
Birthplace: Cherepovets, Vologda Oblast, Russia
Residence: Barvikha, Moscow, Russia
Spouse: Marina Mordashov
Children: 7
Education: Leningrad Engineering & Economical Institute (BA)
Northumbria Newcastle (MBA)
How did Alexei Mordashov become Russia's wealthiest man?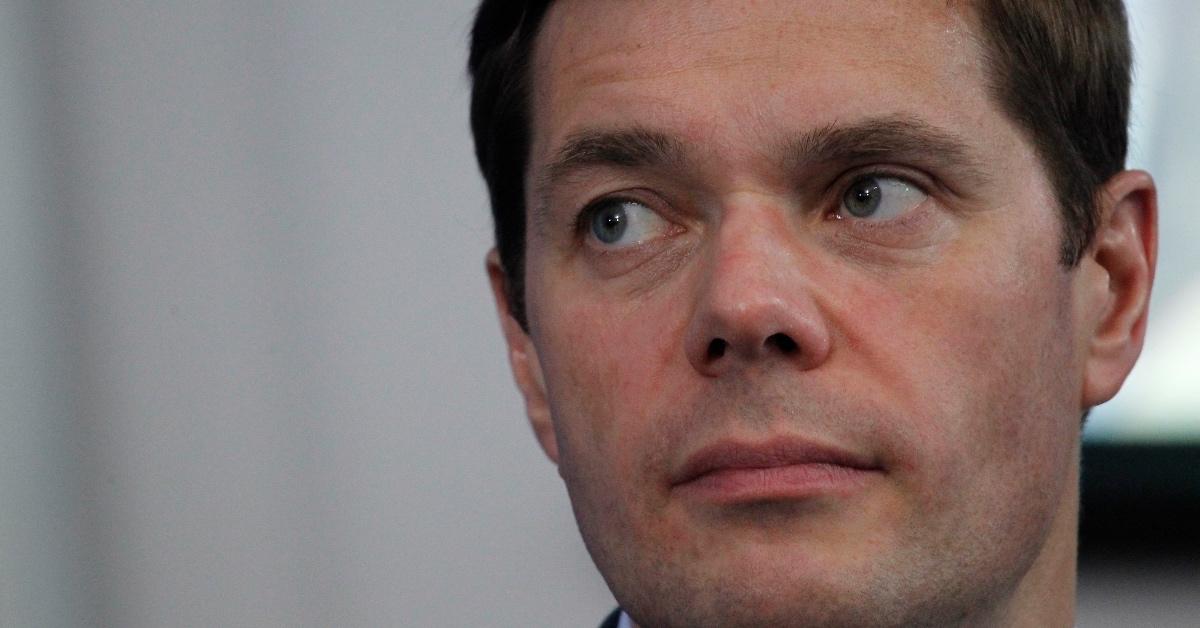 Mordashov began climbing his way to becoming one of Russia's oligarchs after he graduated from Leningrad Engineering and Economic Institute in 1988 with a degree in economics. His degree allowed him to begin working at Cherepovets steel mill where he worked as an economist. A few years after joining Cherepovets, Mordashov took on the role as the company's financial director, according to Bloomberg.
Sometime after the Soviet Union collapsed, Cherepovets was "reorganized into a joint-stock ownership structure" and renamed Severstal. Shares were then issued, allowing Mordashov to become a stakeholder of the steel company. Mordashov went on to serve as the company's finance director in 1992 and became the CEO in 1996.
In 2015, Mordashov resigned from his position but remains a majority shareholder in Severstal, which is now one of the largest steel companies in the world, reports Forbes. Although Mordashov can attribute a substantial portion of his net worth to his stake in Severstal, his diverse portfolio shouldn't be ignored.
Some of the companies Mordashov is currently invested in include:
TUI is a publicly traded touring company based in Germany. Mordashov has served as a shareholder for nearly 15 years and holds roughly 34 percent of its share capital, reports Market Watch.
Uktonos: an online supermarket
Sveza: a plywood maker
Rostelecomz: Mordashov currently holds a minority stake in the telecommunications operator.
Bank Rossiya: The oligarch reportedly controls 5.5 percent of the entity.
National Media Group: Mordashov holds a 26 percent stake in the company.
What effect will EU sanctions have on Alexei Mordashov's fortune?
Being placed on the EU's sanctions list has already impacted Mordashov's net worth. At the beginning of February 2022, the Russian oligarch's net worth was $27.7 billion, and by the end of the month, it had dropped to $21.9 billion, according to Bloomberg. As of March 1, 2022, Mordashov's net worth was $21.4 billion. Forbes pegs his current fortune at $18.4 billion.
In addition to watching his net worth decrease, Mordashov also made the decision to walk away from TUI's supervisory board on March 2, 2022, as a result of the EU sanctions. These sanctions not only prevent Mordashov from accessing the shares he owns in TUI but may lead to trouble for the other businesses he's invested in.
The Guardian reported that the EU believes the "media businesses he is invested in had helped destabilize Ukraine through pro-Russian television stations."
Mordashov and other Russian oligarchs restation their superyachts to avoid seizure by the U.S. and its allies.
It appears circumstances have only grown more troublesome for Mordashov after Biden announced on March 1 that "the U.S. and its allies are preparing to seize the yachts, luxury apartments, and private jets of wealthy, politically connected Russians," reports Bloomberg. After the EU's sanctions were put into place, the Severstal shareholder and other oligarchs began moving around their superyachts in an attempt to avoid seizure.
Mordashov's 465-food Nord superyacht was recently spotted in Seychelles after it had departed the Maldives. The Russian oligarch also owns another yacht, Lady M, and a private jet, Bombardier Global 6000 (M-YSSF). It isn't clear whether Mordashov has attempted to restation these assets in an attempt to avoid seizure.