Who is Alisha Wainwright dating right now? The actor has been linked to one married Pop star — Here's the tea!
Although Alisha Wainwright may not be a household name yet, rest assured the actor is a versatile powerhouse. From her break out role as the fearless Maia Roberts in Shadowhunters, to her nurturing Maggie in Palmer, to the strength of Nicole Warren in Raising Dion, this woman has got LEVELS honey. And now we get to see her shine again in her new movie, There's Something Wrong With the Children.
But we know that you aren't here to talk about that. And we like to give the people what they want. So without further ado, we broke down Alisha Wainwright's dating history… or a least what we could find.
What's Alisha Wainwright's dating history like?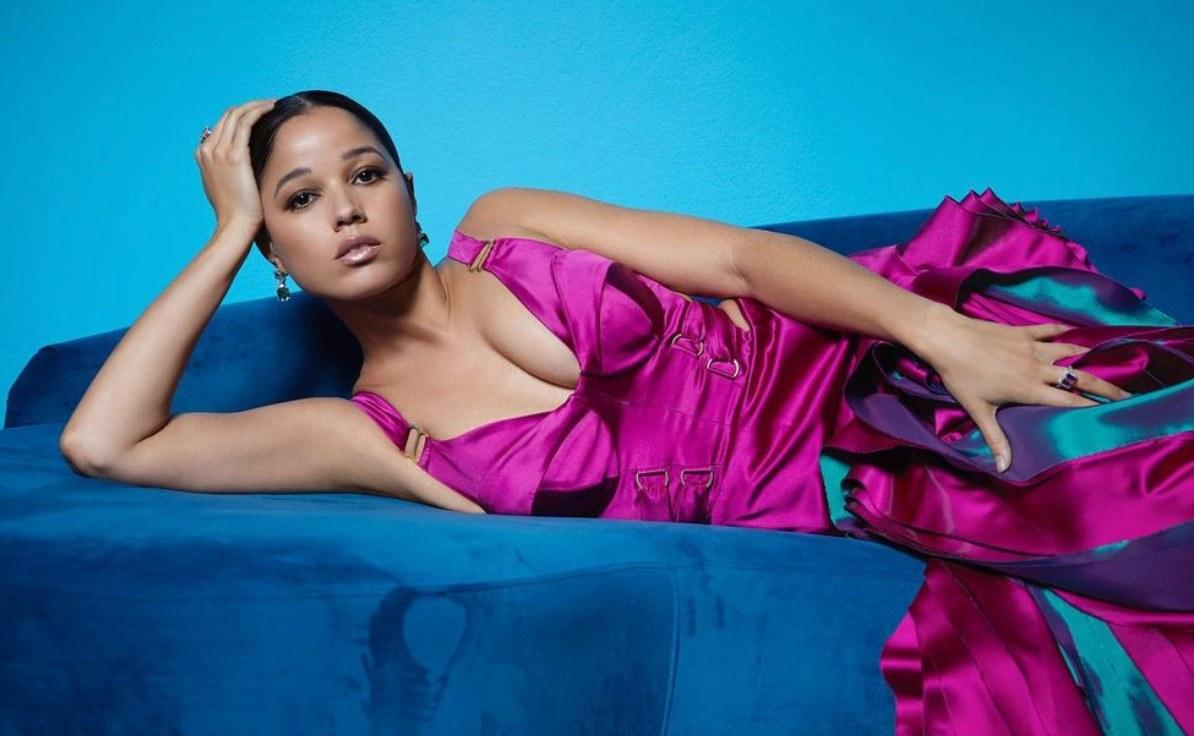 Alisha is a very private person. We scoured the internet to find out who she has dated, but we sadly came up short.
But that doesn't mean that we don't have some tea for you. And trust us, this tea is piping hot.
Alisha and Justin Timberlake were linked together during the filming of their movie 'Palmer.'
The Sun broke this story back in November 2019 but the proof is in the pudding. During a night out in New Orleans with the cast of Palmer, Justin had a little too much to drink and was seen holding hands with Alisha. You can also see Alisha with her hands across and on Justin's leg. If you watch the video in the article, it's clear that Justin is very inebriated. Another friend even had to walk him out.
With the display being so public, it wasn't surprising that the media got ahold of the pictures. Justin took to Instagram to apologize:
"I stay away from gossip as much as I can, but for my family I feel it is important to address recent rumors that are hurting the people I love. A few weeks ago I displayed a strong lapse in judgement — but let me be clear — nothing happened between me and my costar. I drank way too much that night and I regret my behavior. I should have known better. This is not the example I want to set for my son. I apologzie to my amazing wife and family for putting them through such an embarrassing situation, and I am focused on being the best husband and father I can be. This was not that. I am incredibly proud to be working on 'Palmer.' Looking forward to continuing to make this movie and excited for people to see it."
Alisha's rep's told US Weekly, "There is no validity to this speculation. They are working on a project together." Another source told People, "The video may look a way, but literally it was nothing. It was some friends, members of the team, crew, and people like that. They all know each other and were hanging. Like come on, they're on an open balcony in New Orleans and he's famous. It was nothing."
When we first saw the pictures, they definitely seemed incriminating. But if you watch the video of Justin walking out, with another woman helping him, it definitely puts a different spin on the night. Justin and Jessica Biel are still happily married.
And as for Alisha, she appears to be single!
Though Wainwright has no children of her own, the actor firmly believes her "Raising Dion" character is a mirror for a lot of other parents' "universal struggles" when it comes to loosening their hold on their kids.
But more importantly, she has a new movie coming out! Make sure to watch There's Something Wrong With the Children out on Jan. 17!