What is Alison Victoria's net worth? Here's everything to know about 'Kitchen Crashers' and 'Windy City Rehab' host's salary, income, and how much she is worth.
Alison Victoria is an American television personality and interior designer who has made a fortune for herself. She is best known for hosting the TV series Kitchen Crashers.
Alison Victoria was born in Chicago, Illinois in October 1981. She hosted the television series Kitchen Crashers from 2011 to 2016. Victoria has also appeared on the TV series Hotel Impossible, DIY Insider, Windy City Rehab, Rock the Block, and more.
She served as an executive producer for the TV series Windy City Rehab in 2019. She became the first female host of the Crasher series for the HGTV and DIY Networks. Victoria worked at Christopher Homes in Las Vegas, Nevada before launching Alison Victoria Interiors.
In 2020 she announced a new show on HGTV called Flipping Across America. She married Luke Harding in 2013. Alison Victoria has been involved in a controversy with Windy City Rehab being sued for fraud in 2020. How much is Alison Victoria worth? Read on to find more about the net worth of the Tv personality.
Alison Victoria's net worth has skyrocketed over the last decade. She's worth an estimated $3 million.
Presently, Alison Victoria isn't doing too shabby (or should we say shabby chic?). Celebrity Net Worth estimates her net worth to be at about $3 million. While the bulk of her current finances is probably coming from her hosting duties for Windy City Rehab, Alison certainly has a diverse portfolio.
As a designer, host, producer, and occasional writer, she has had ample opportunity to rake in the big bucks. She's even working on her own wine line. Now that Alison is really making a name for herself, inevitably businesses and brands have reached out to build a relationship. In February 2022, she posted on Instagram about a new partnership with appliance company Blue Star Cooking.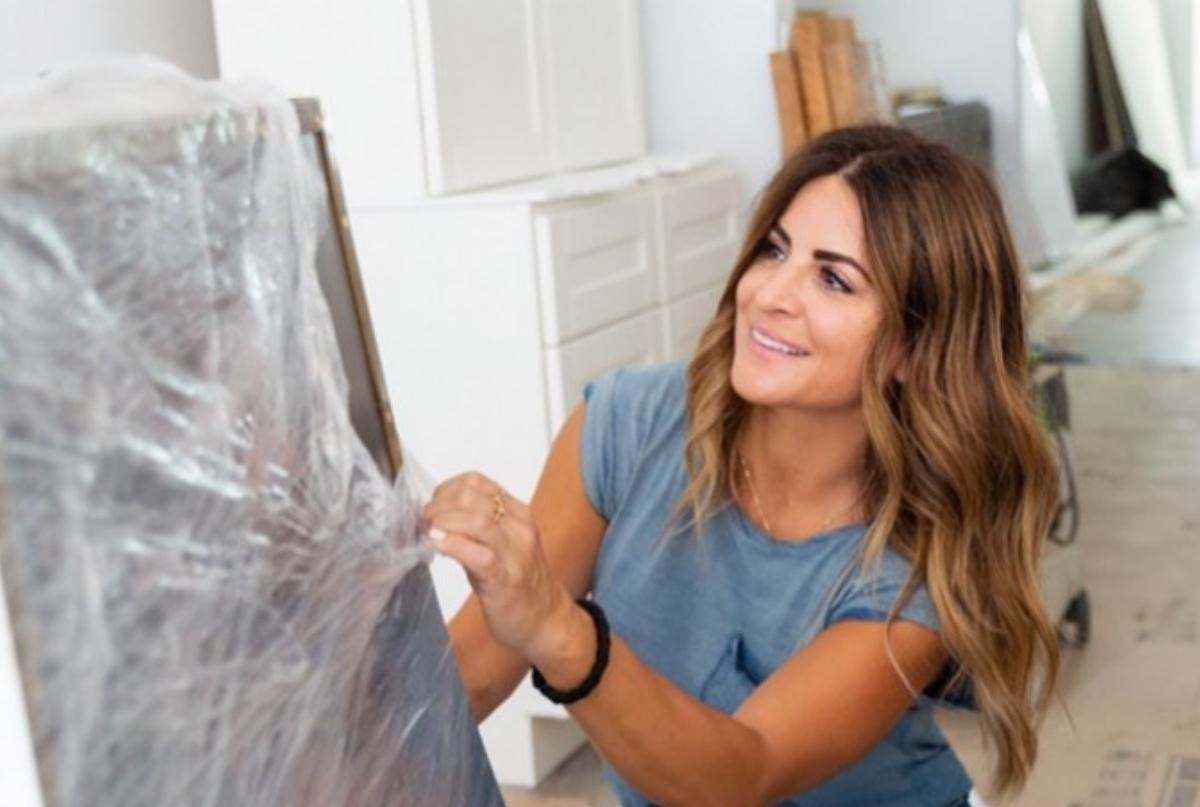 "It's actually here and I couldn't be more proud or more excited for my partnership and new color collection with Blue Star Cooking! It's a field of greens and you don't want to miss it," she wrote in the caption.
How did Alison Victoria find her way to design work?
In a 2014 interview with Refinery29, Alison took us down a little walk on memory lane. "I started redesigning my best friend Britt's room at the age of 8," she told the outlet. "We ripped up the carpet to get to the wood flooring, painted everything peach (it was the '80s, so peach was HOT), and rearranged the furniture."
Even back then, Alison was paying attention to space and how best to use it, testing this out in the bedroom she shared with her sister.
After she started her own design company, Alison Victoria Interiors, it became clear that the next logical step was television. After receiving a mass email sent to Chicago designers about participating in a reality-design show, Alison knew that was her way in.
"I responded within seconds, letting them know they should look no further," she revealed.
Fun fact: The show producers met her at Trump Tower in Chicago where she was working on a project at the time. Unfortunately, what they offered wasn't what she had in mind. They were thinking she would be a ghost designer on a show called House Crashers. And no, that's not a ghost who designs.
"What that meant was that I would design the space, make a board, and have my logo on television for two seconds," said Alison. She said yes, knowing that she wouldn't be stuck there for long and she was right. In a few weeks, Alison was in front of the camera.
By 2011, Alison Victoria was the first female host of Kitchen Crashers, which would eventually lead her to Windy City Rehab. If it wasn't for her determination and temerity, who knows where she would be. Based on her passion for renovation and design, it stands to reason Alison would still be bringing dull buildings back to their original shine, but we wouldn't get to watch. Thankfully she never gave up so we could join her on the ride.
Windy City Rehab airs on Thursdays at 9 pm ET on HGTV.