What is Amara La Negra's net worth? The reality tv star and singer has a sizable fortune.
On VH1's Love & Hip Hop: Miami, navigating the dating world can come with its share of drama. From messy divorces to love triangles, finding and nurturing a relationship is no easy feat for the stars. And since Amara La Negra experienced the downside of dating Emjay, Shay's brother, who was considered to be a gold-digger, the songstress decided to play it even safer on the romantic front.
Throughout Season 4, Amara decided to give love another try. Emjay's efforts to get back into her good graces failed, and Amara moved on to a new man, Allan Mueses. However, difficulties in their relationship came to a head, which caused the couple to take a step back from their relationship.
Now that the news of Amara giving birth to twins has made its rounds online, fans are wondering if Amara is still connected to Allan. Here's the 4-1-1.
Away from her relationship and Tv life, Amara La Negra has an awesome fortune. So, how much is Amara La Negra worth?
What is Amara La Negra's net worth?
Amara La Negra is an American rapper, singer, actress, and TV show host with a moderate net worth of $2 million who is mostly known for her appearance on VH1's reality show "Love & Hip Hop: Miami".
She is also well-known for her music, which emphasizes racial and gender discrimination.
Love & Hip Hop Miami pays her a hefty income, with the biggest performers earning 400,000 dollars per season. Her albums are her principal source of income, but she also earns well from her work on television shows.
She makes a lot of money on Instagram and also does a lot of social media influence. She has over 2.2 million followers on Instagram and earns between $4,316.25 and $7,193.75 for every post.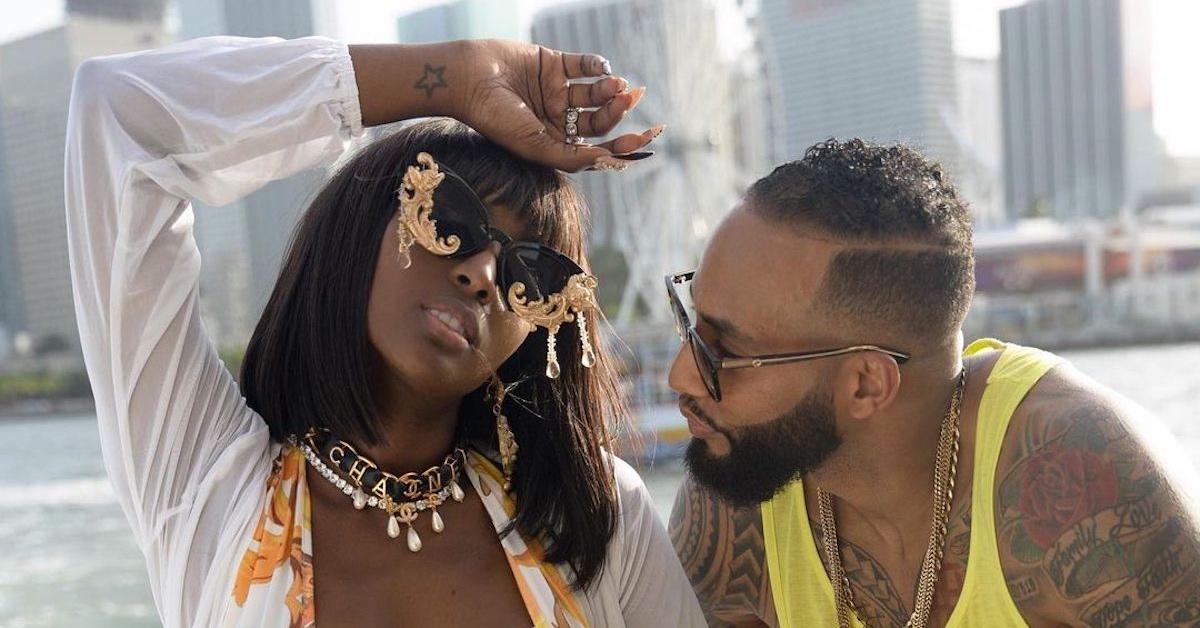 Who is Amara La Negra's boyfriend?
After Amara announced in November 2021 that she was pregnant with her twins, she revealed that she was single, telling People en Español at the time: "I will be a single mother. I know my babies will depend on me. A father is not the one who makes the child, but the one who raises it. In time, if God grants me the blessing of finding the right man, one who supports me, who accepts me with my children, then Amen, he will be well received."
But, according to RealityTitbit, Amara and Allan have an on-again, off-again relationship. So, there is a chance that they may reconcile in the near future if they haven't already, especially since Amara confirmed that Allan is the father of her twins.
The pair initially met when Amara first started her journey in the real estate lane. On Season 4 of LHHMIA (which aired in 2021), Amara shared that she and Allan were exploring a romantic relationship with each other.
Before Amara and Allan broke up, the duo welcomed twin daughters. The singer gave birth to her babies on March 23rd, 2022 via a C-section, and is clearly loving motherhood. Amara's babies are named Sumajestad Royalty De Los Santos and Sualteza Empress De Los Santos. They already have an Instagram account, called Las Royals Twins, which already have thousands of followers.
According to Allan's Instagram bio, he works as a real estate expert and developer and is the CEO of the companies Soluciones Allan and Dream Big Construction Company.
He also has two daughters named Layla and Alanna. Allan frequently dotes on the girls on Instagram.