What is Ann Curry's net worth? Ann Curry's fortune is still in the millions 10 years after 'Today' exit.
As a television news journalist, Ann Curry started her career at an NBC affiliate in Oregon after she received her undergraduate degree. She reported for several news outlets before settling at NBC News, which took her to a number of top roles. Her release from her co-anchor position at Today in 2012 was somewhat unexpected. There were rumors of racism within the network. Here's a look at her net worth today.
Ann Curry is a longtime broadcast journalist who spent over 20 years with the NBC network. During her career, she was an NBC News reporter, co-anchor of Dateline NBC with Stone Phillips, and host of The Today Show. Curry has reported on key news stories around the world and interviewed figures like former New York City mayor Michael Bloomberg and Vice President Al Gore. Her departure from Today was somewhat unexpected. Since then, she has held lower-profile media roles.
Net worth: $20 Million
Birthdate: November 19, 1956
Education: University of Oregon (BA in Journalism)
Spouse: Brian Ross
Children: 2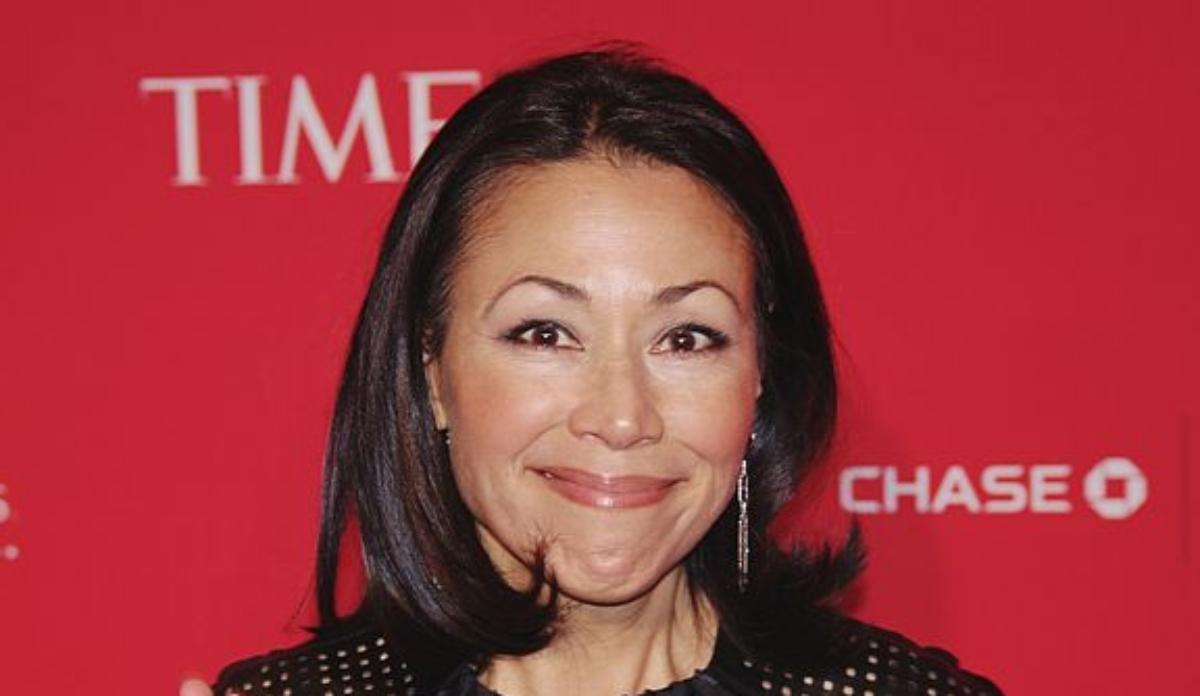 Ann Curry spent over 20 years as a reporter and anchor at NBC.
Curry worked for a few NBC affiliate stations after she finished college. Then, in Los Angeles, she worked for KCBS-TV, where her reporting garnered her two Emmy Awards between 1984 and 1990.
In 1990, Curry moved on to become the NBC News Chicago correspondent. From 1991–1996, she anchored NBC News at Sunrise. For several years, she was a substitute anchor on Today, sometimes filling in for popular longtime anchor Matt Lauer.
Starting in 2005, Curry became a co-anchor of Dateline NBC. She continued in that position for several years until the opportunity to anchor the Today show came in 2011 when she took over for Meredith Vieira. However, the success of reaching the goal of co-hosting Today was relatively short-lived, Curry left the co-anchor spot in June 2012.
Since leaving Today, Curry has hosted a PBS documentary series We'll Meet Again and the TNT/TBS program Chasing the Cure.
Ann Curry only co-anchored 'Today' for about one year.
Curry began co-anchoring Today with Lauer in 2011 but was in negotiations in June 2012 that ended in her leaving the show. She remained with NBC as an anchor and correspondent for a few years and officially parted ways with NBC in January 2015.
When asked by Elle magazine in 2020 about her ouster from Today, Curry admitted she still didn't really know why she was let go from the co-anchor position, eight years later. Based on lackluster show ratings, many believed Curry and Lauer lacked on-screen chemistry.
A few years later when accusations of Lauer's misconduct toward women at work came out, Curry wasn't surprised. She had heard from a colleague about Lauer's inappropriate behavior and, as she told the Washington Post in 2018, had warned management to "keep an eye" on Lauer. Soon after, she was out of a job and replaced by Savannah Guthrie, who continues to anchor Today along with Hoda Kotb.
Curry received a number of journalism awards.
Curry was a respected journalist and reporter, receiving awards throughout her broadcast career:
NAACP's Excellence in Reporting
AP's Certificate of Excellence
Foundation of American Women in Radio and Television's Gracie Award
Asian American Journalists Association's Vision Award
Honorary degrees from several universities
Ann Curry is married with two children.
The former NBC News anchor and reporter has been married to Brian Ross since 1989. The couple has two children, William and McKenzie.