Along with the announcement that Miley Cyrus is getting a new co-host for her New Year's Eve Party, which will air on — you guessed it — Dec. 31, 2022, on NBC and Peacock, fans have questions. Indeed, per an Instagram post shared by the younger singer and her mentor, the iconic lady who will join Miley to usher in 2023 is none other than Dolly Parton.
It turns out that some people have wondered if Miley is related to Dolly, and with good reason. The two pop-culture phenoms are not blood relatives, but they are related in a very special way.
So, is Miley Cyrus related to Dolly Parton?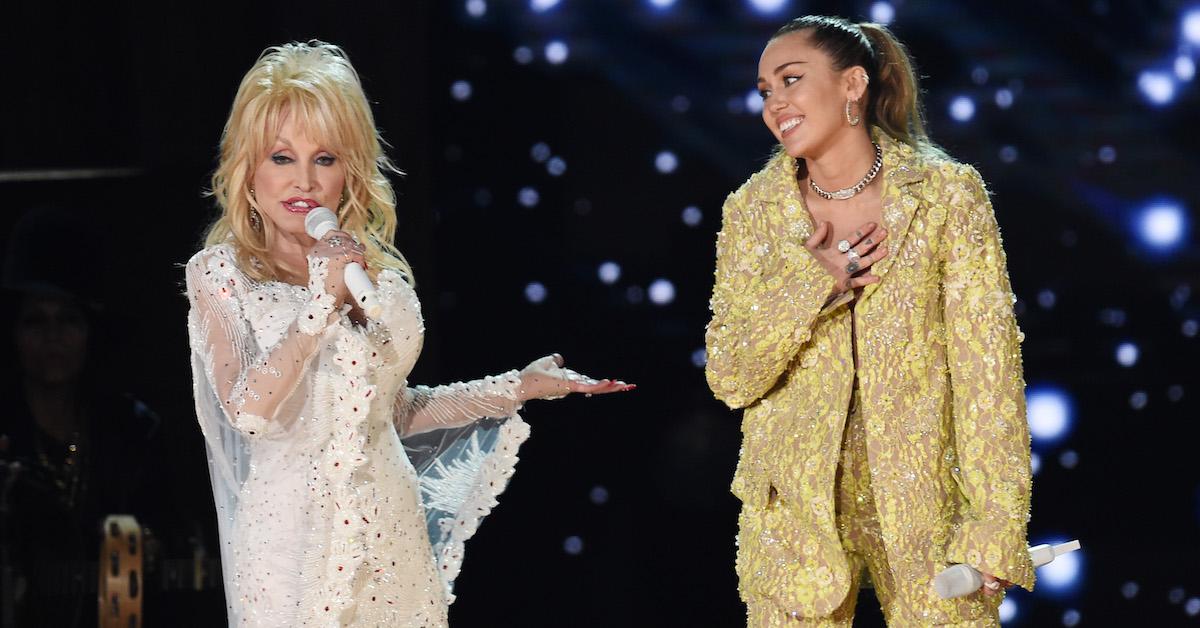 According to Wide Open Country, the older singer is actually Miley's godmother. How did this magical association come to pass? Well, as Miley's fans and followers know, she is not the first entertainer in the family.
Miley's dad, Billy Ray Cyrus, was a country music legend in his own right before his daughter came on the music scene — lest we forget perhaps his most memorable song, "Achy Breaky Heart." So, Billy Ray used to tour with none other than Dolly Parton. As Dolly explained on the Just Jenny podcast in 2020, it was a no-brainer when it came to stepping up in little Miley's life.
"I worked with Billy Ray for all those years," the "Jolene" singer recounted (per Capital FM). "He opened some of my shows. We just got to know each other. I wrote a song called 'Romeo,' and had him in a video. We just kind of gelled, 'cause we're both country kids. We had a lot of fun just talking about that. And then when Miley came along, I said, 'She's got to be my fairy goddaughter.'"
Meanwhile, Miley doesn't always refer to Dolly as her godmother. In fact, the name she has for her mentor may be confusing to some fans who have questioned if the two stars are actually related.
Miley has called her famous godmother "Aunt Dolly" on more than one occasion.
In 2020, Miley appeared on The Tonight Show Starring Jimmy Fallon and referred to her predecessor in an interesting way. She recounted when Dolly came to do a table read for Hannah Montana, saying, "That's one of those proud moments where people started saying, 'So you call her Aunt Dolly. Is that your real aunt?' I'm like, 'Yes she is!'"
Indeed, the New Year's Eve special is not the first time the two women have worked together, with Dolly going on to star on her goddaughter's Disney show. The stars have also appeared onstage together.
According to Insider, Dolly has long supported Miley throughout the stages in her career, and when it comes to her relationships. Although, Dolly's advice about marriage may not be what one would expect.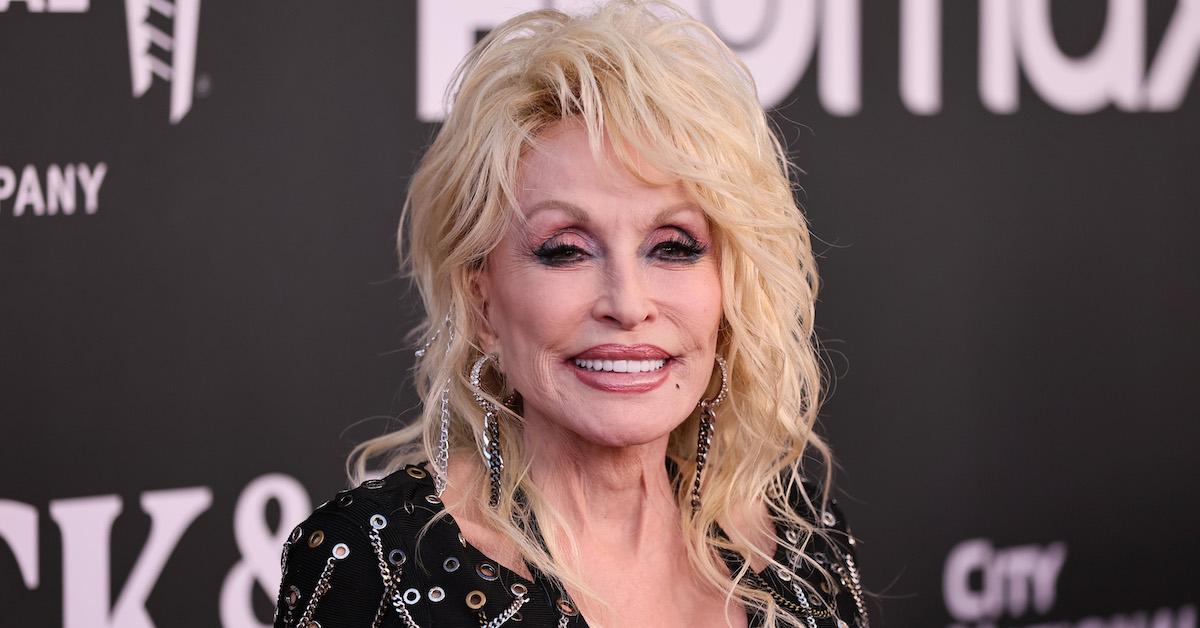 "Don't ever start arguing because that can become a habit and a pattern," the star, who has been wed to Carl Dean for 50 years, told Digital Spy in 2016 when Miley was engaged to actor Liam Hemsworth. "Better to just walk away than to start throwing things back and forth and all that. I would say be cautious and be careful. And be loving and kind!
Dolly and Carl did not have children, but clearly, the country music icon has taken Miley under her wing almost like a daughter.