The Diesel Brothers are many things. They are pranksters, pals, rescuers, family men, and most notably co-stars. What they are not are brothers. Since 2016, Heavy D, Diesel Dave, The Muscle, and Red Beard have brought their love of the oft-neglected diesel engine into our homes by way of their Discovery show, Diesel Brothers.
These four friends find delight in all things vehicular and their joy is infectious. How did these fine gentlemen go from customizing vehicles to customizing life? Let's get to know the cast of Diesel Brothers. Folks, start your engines.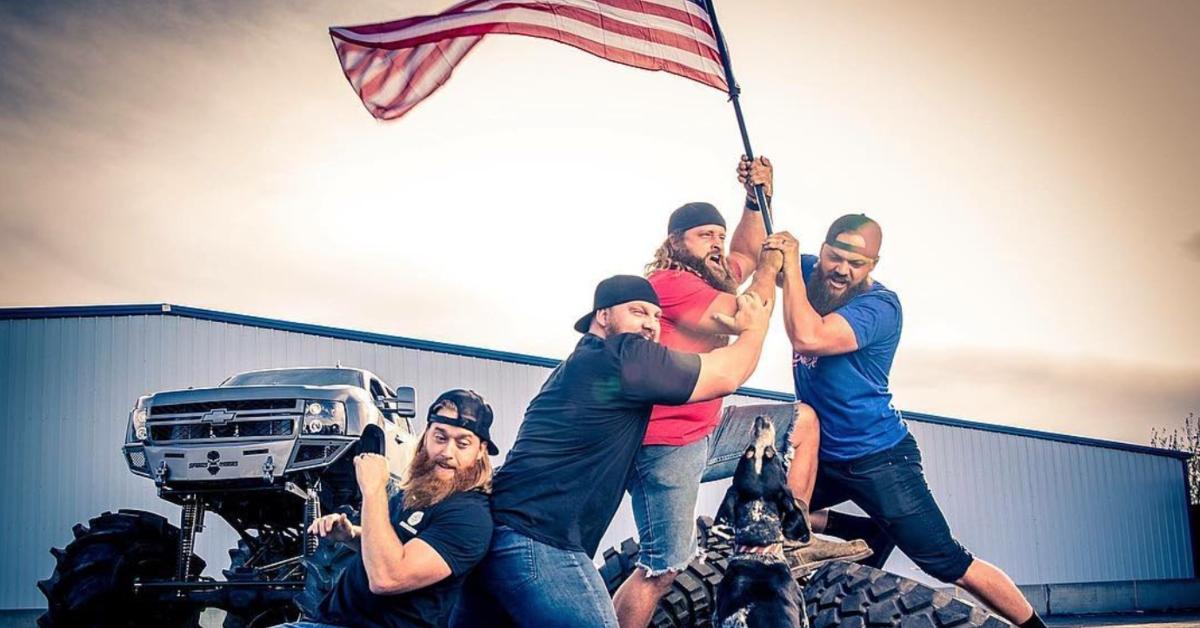 Who's in the cast of 'Diesel Brothers'?
It all began when Heavy D opened up a diesel truck dealership with his pals, years before they became known as the Diesel Brothers. Like any modern business owner, he used the internet to advertise, and, more specifically, Heavy D uploaded videos to YouTube and Facebook.
"You would never think that there are people solely dedicated to diesel pickups. But there are, and there are millions of them," he told 2KUTV in a May 2016 interview.
The videos became an almost immediate and surprising hit, which led to a life-changing call from Discovery. Next thing they knew, these four friends were turning their business and their relationships into a reality TV show.
Beyond the fact that watching them build these massively powerful vehicles is endlessly fascinating, it's their friendship that also keeps fans coming back. To refer to someone as your brother when they aren't related to you really means something. Plus, they have fun.
"I get to live the dream. I get to build trucks and drive around, do pranks and laugh at my friends," said Diesel Dave.
In their own lives, these bosom buddies have families of their own, but they always have each other's backs even when they are pulling some of the wickedest pranks on each other. "We just make it awesome," said Red Beard. Heck yeah, they do.
The Diesel Brothers are involved in an ongoing civil pollution lawsuit.
According to the Standard-Examiner, a 2020 District Court ruling handed down "$765,344 in fines…stemming from violations of federal and state clean air standards." However, that could change because, in early 2022, a decision from the "U.S. Court of Appeals for the 10th District, while largely affirming that ruling, sent the case back to District Court Judge Robert Shelby to potentially adjust a portion of the fines."
"The fines are based in part on sales by the defendants of 'defeat parts,' car parts meant to bypass pollution controls, and tampering of vehicles' emission-control systems which make them pollute more."
Despite claiming they could not afford to pay these fines, the judge presiding over the case decided that was not at all true.
While we're happy the Diesel Brothers are having such a great time chasing the dream, it's important to not contribute to the destruction of our planet all in the name of fun. As of the time of this writing, the case has yet to be resolved.
Diesel Brothers airs on Wednesdays at 10:05 p.m. EST on Discovery.