What is Ariana Rockefeller's net worth? Ariana Rockefeller makes a name for herself in Fashion and Modeling.
Last week, Ariana Rockefeller showed up to the 2022 Met Gala in her grandmother's gown, which made her the talk of the town. The gown was designed for her grandmother, Peggy Rockefeller, in 1954. Her look was lauded as quite appropriate for the "gilded glamour" dress code. What is her net worth?
ARIANA ROCKEFELLER Profile Summary
Profession: American fashion designer, model, and equestrian
Net worth: $2.8 billion
Birthdate: May 26, 1982
Birthplace: Cambridge, Mass.
Education: Graduation from Columbia University with AB in Political Science in 2009
Father's name: David Rockefeller Jr.
Mother's name: Diana Newell Rockefeller
Being part of the fifth generation of Rockefellers, Ariana Rockefeller has made a name for herself through her keen sense of fashion and being involved in equestrian athletics.
Rockefeller is a U.S. fashion designer who has her own fashion line, the SIL. She is part of the fifth generation of the Rockefellers, which is one of the most historical and important families in the U.S. She is the great-great-granddaughter of business magnate John Davison Rockefeller (founder of Standard Oil), great-granddaughter of John D. Rockefeller Jr., and granddaughter of banker David Rockefeller.
Ariana Rockefeller is part of a family dynasty.
Rockefeller was born to David Rockefeller Jr. and Diana Rockefeller in 1982. Most of her childhood was spent between New York and Maine. Her sister, Camilla Rockefeller, is a fellow Columbia University graduate and the chairwoman of the David Rockefeller Fund.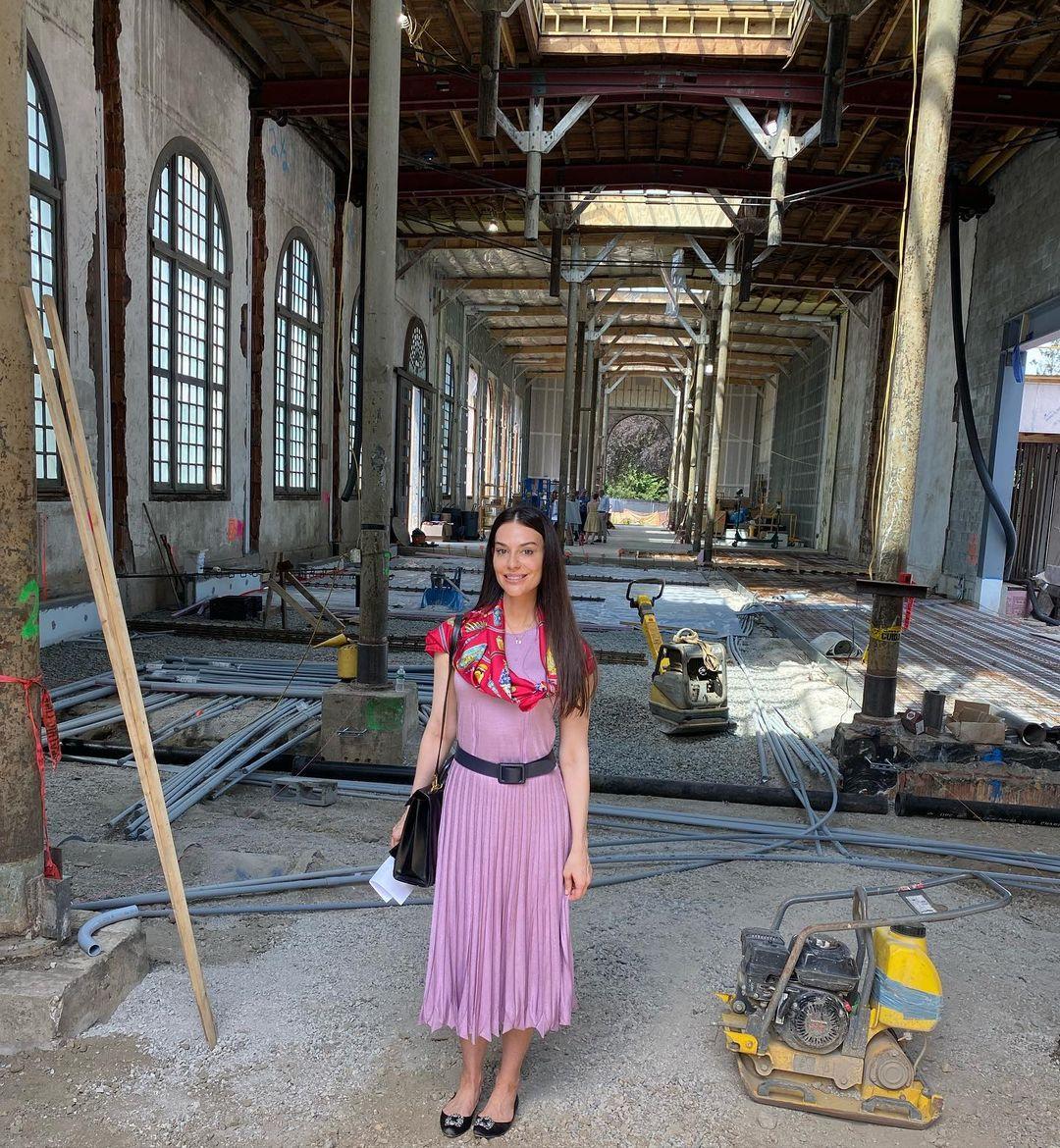 Ariana Rockefeller has a successful fashion career.
After graduating in 2009, Rockefeller started to design and launch her own fashion line in 2011, known as the SIL. Rockefeller also has a pop-up shop in Manhattan, which she opened in 2014. She hired a handbag designer, Bassam Ali, and added her own handbag line in 2015.
She started riding horses at the age of three and competed for the first time when she was in high school. After taking a break from riding during college, she returned to the American showjumping circuit in 2012. In 2015, she was placed fourth in the Hampton Classic.
Ariana Rockefeller is divorced.
Rockefeller married entrepreneur Matthew Bucklin in 2010. The couple got divorced in 2019. She started dating NBA basketball player Enes Kanter in 2020.
Ariana Rockefeller's net worth is in the billions.
According to Celebworth.net, Rockefeller has an estimated net worth of $2.8 billion. Apart from her rich inheritance, she has multiple sources of income. In addition to Rockefeller's fashion designing career, she also reportedly earns money from her social media engagements. According to The Influencer Marketing Hub, Rockefeller earns approximately $213.75 to $356.25 per sponsor post with an engagement rate of around 5.37 percent. In 2021, she also signed with Marilyn Agency in New York to work on special projects in their talent division.
Rockefeller lives in a family-owned mansion, which is 220,000 square meters. She also has several other properties.
Ariana Rockefeller focuses on philanthropy.
Rockefeller is also engaged in philanthropy. She's on the board of the nonprofit David Rockefeller Fund and supports the Humane Society. She has also chaired the New York Botanical Garden's Winter Ball for several years.