'DWTS' Alum Artem Chigvintsev's dating history — Details on his past girlfriends.
Though Artem Chigvintsev made a name for himself by competing as a professional dancer on the popular reality series Dancing With the Stars, he's added a couple of new titles over the past few years: dad and husband. The dancing expert welcomed a baby boy, Matteo, with Total Bellas star Nikki Bella in 2020.
But, before they got together, Artem and Nikki competed on Season 25 of DWTS together. Keep reading to find out more about the couple's relationship history, including Artem's previous girlfriends!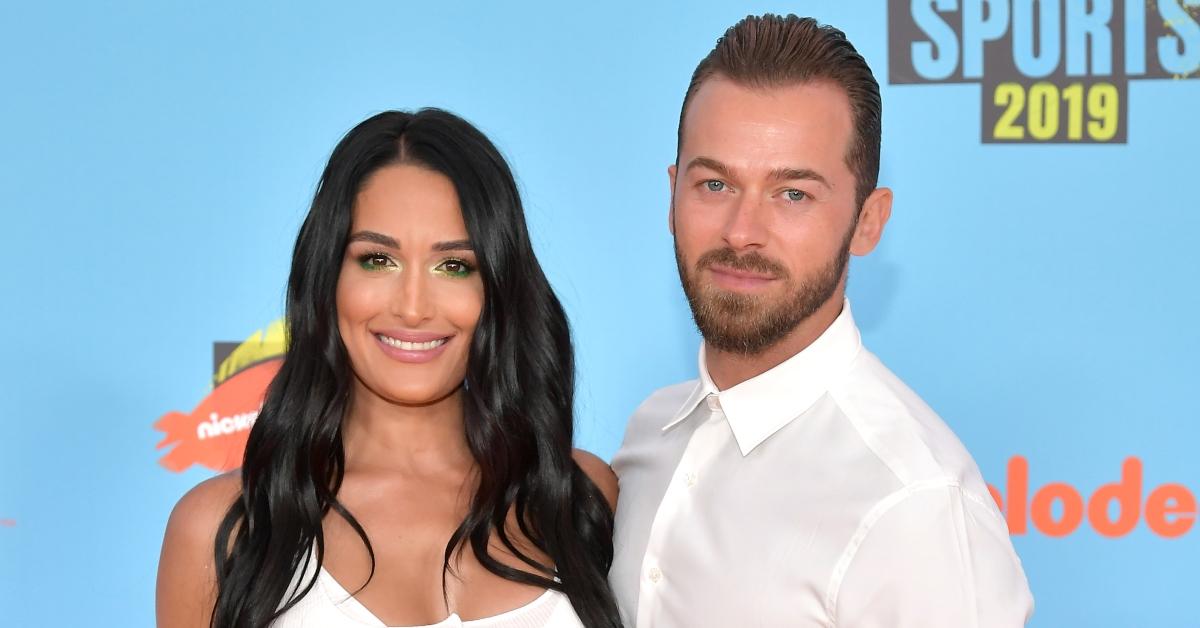 Artem Chigvintsev's dating history shows the pro dancer has a type.
Though Nikki and Artem initially met in 2017, they did not immediately start dating. Fans watched their chemistry on-screen, but at the time, the E! star was engaged to WWE wrestler John Cena. However, the wrestling duo called it quits on their lengthy romance in 2018, and Nikki reunited with Artem.
Though the new parents initially played coy about their relationship, they became official in 2019. "He lets me be me," Nikki told Us Weekly in October 2019. "The attention of what he gives me with my soul, with my personal life, my business life. Like, I have never met anyone who's so supportive and I have no fear that he's ever going to leave me for my imperfections, which is so amazing."
After getting engaged in January 2020, Nikki and Artem welcomed their first child in July of the same year.
If you follow the happy couple on social media, they're regularly sharing adorable family photos. Artem was featured on Nikki's reality series, Total Bellas, and the couple starred in a wedding special Nikki Bella Says I Do, which premiered in January 2023.
But, who did Artem date before he met his fiancée?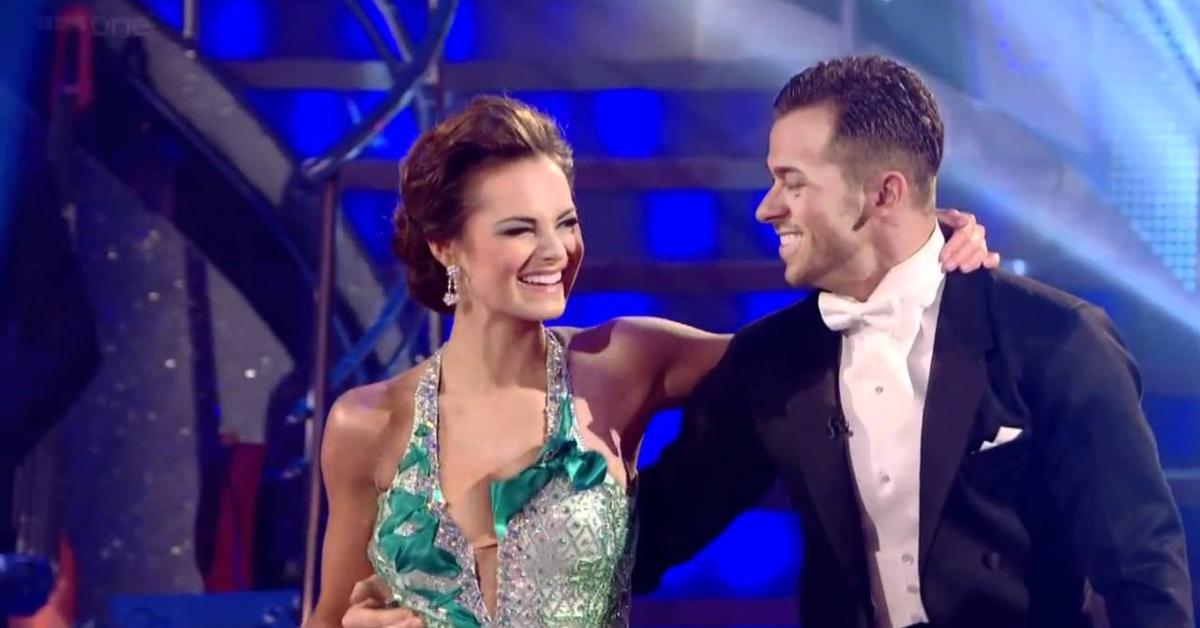 Kara Tointon
Artem met former girlfriend, actor Kara Tointon, while competing on Season 8 of Strictly Come Dancing in 2010. The two were partnered for the reality series and even won! Four years later, Kara confirmed that the duo were no longer an item.
"We are not together," she told the Telegraph. "We're fine, but we aren't a couple any more." She added, "The reason I haven't spoken about it is because I hate reading about myself in that way."
Carrie Ann Inaba
Yes, we're serious. Artem dated the Dancing With the Stars judge from 2006 to 2009. The couple initially met on the set of So You Think You Can Dance before working alongside one another on DWTS. (Rumors previously circulated that Carrie Ann was scoring her ex-boyfriend and partner Kaitlyn Bristowe low because of her feelings.)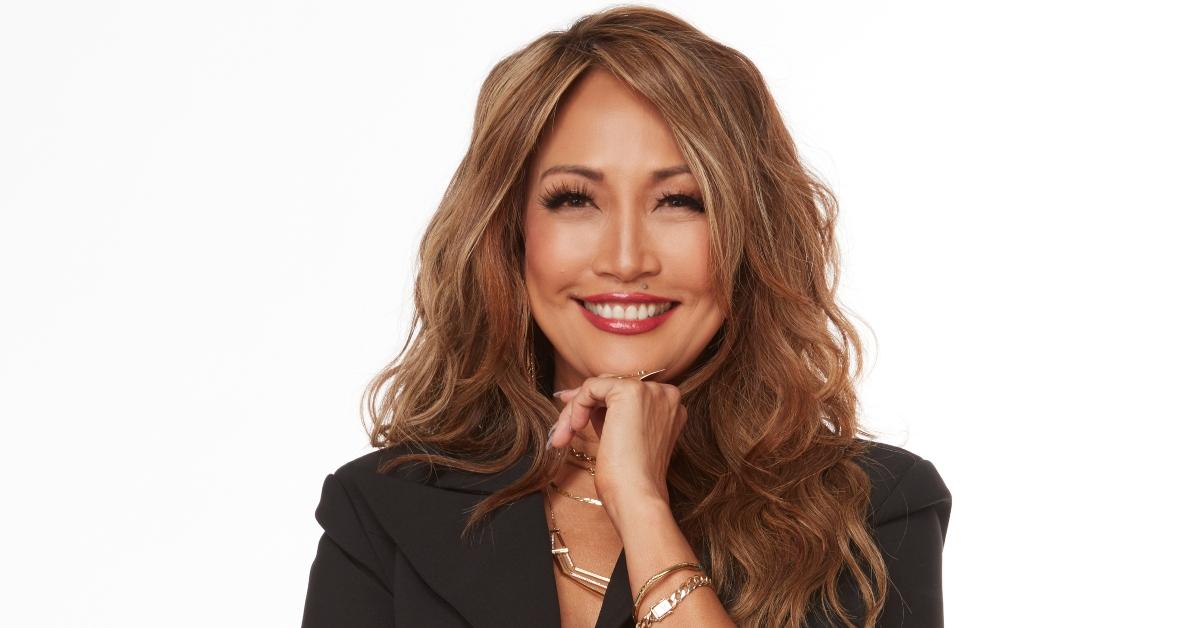 However, Artem shut down those rumors in an interview with Us Weekly, saying, "Oh my goodness! It was so long ago. It was, like, 2008, we're in 2020. That's 12 years ago!"
He continued, "I don't think my previous relationship has anything to do with it, I'll be honest with you, because she's been judging me for the past however many seasons I was on the show. So there's no, like, personal agenda whatsoever."
He added, "I don't think it has anything to do with it. I think she just really was harsh in the sense that she saw so much more potential than what we've been delivering the past two weeks and she finally got things that she's been wanting to see."
Carrie Ann has also echoed similar sentiments, dispelling fan rumors and voicing her support for Nikki and Artem.
Giselle Peacock
Before finding his happily ever after with Nikki, Artem married fellow professional dancer Giselle Peacock. The two reportedly met in 2003 at the Blackpool Dance Festival. Artem flew to the United States with his girlfriend and reportedly did not return to Russia. The couple married in 2004 but ended it just one year later.
To get a behind-the-scenes look at Nikki and Artem's wedding planning and ceremony, tune into Nikki Bella Says I Do, a four-part special, which premieres on Thursday, Jan. 26, at 9 p.m EST on E!.