Bill Nye 'the Science Guy' is facing questions about whether he's a real Scientist or not. How rich is Bye Nye?
Thanks to his long-running kids' TV show, few people in the world of science are more well known than Bill Nye. Bill has been a popular face for scientists for decades now, but more recently, some have questioned whether Bill is a real scientist. This new round of questioning comes as Bill premieres a new docuseries called The End Is Nye, which chronicles the devastating effects that climate change is already having on the planet.
Is Bill Nye a real scientist?
Being a "real scientist" is something of an amorphous category, but Bill certainly has a handful of credentials that helped him become a trusted voice. He studied mechanical engineering in college, and he also holds several patents and spent time working for NASA. He may not have a Ph.D., but his background as an engineer means that he's familiar with the scientific method, which engineers use to solve concrete, real-world problems.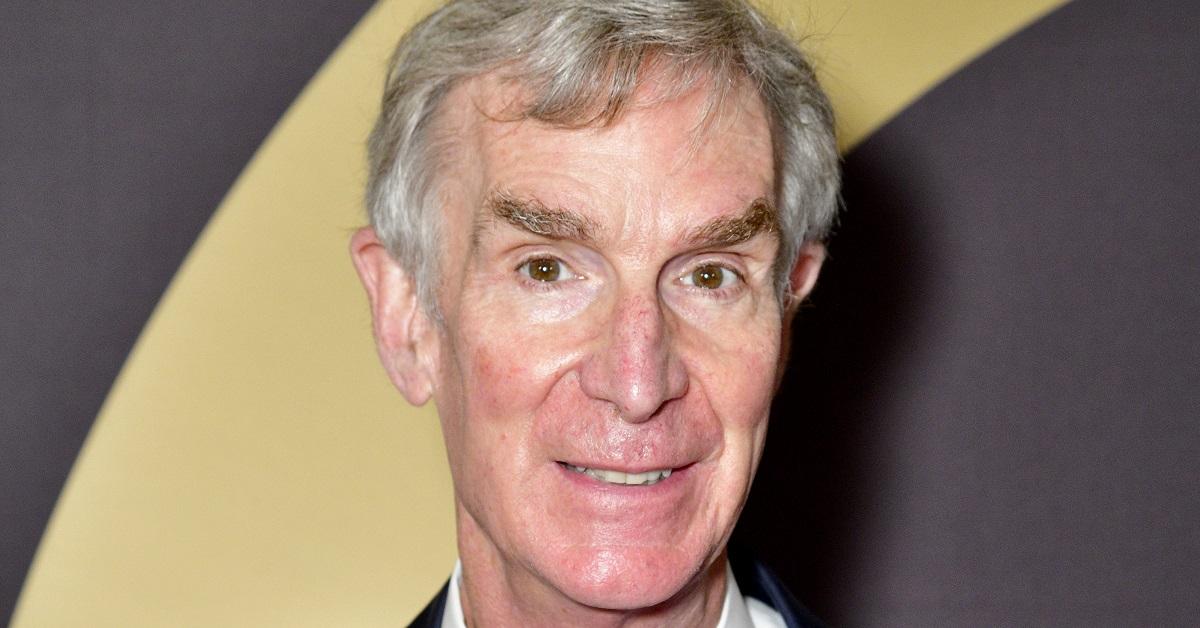 So, while Bill may not always be the most authoritative voice in a scientific debate, he certainly has more background in the discipline than the average person. Bill has faced criticism throughout his career for speaking for the scientific community, which is vast and diverse. Bill certainly isn't the only scientific voice worth listening to, but in general, he is a credible scientific figure.
Bill's new show tackles climate change head-on.
Some people may be questioning whether Bill is a real scientist in part because he's always advocated for radical action to mitigate the threat posed by climate change. In his new show, The End Is Nye, Bill offers stark warnings about what climate change will mean for the planet.
In speaking with USA Today, Bill said that there might actually be an appetite for the apocalyptic vibe of his show in spite of the world we've been living in since the pandemic began.
"When things are happy, we watch comedies," he said. "When things are anxiety-producing, we watch anxiety-producing entertainment. When there's a pandemic, let's rent 'Contagion!' It's some crazy thing about humans."
Although the show can be pretty doom and gloom, Bill also takes time to offer suggestions for how the people watching it can address the problems he brings up over the course of the show.
"Vote for lawmakers who want to address these problems. Take the environment and the future into account when you vote," he says. "If you're not optimistic, you're not going to get anything done."
Bill first began developing the show in 2020, and he teamed up with executive producers Seth MacFarlane and Brannon Braga to get it financed and distributed through Peacock.
"In a world full of celebrity voices of all kinds pushing misinformation and superstition, the 'science star' is a rarity," Seth said of Bill's unique place in the culture.
Bill, a scientist with real credentials who can speak to the public from a place of honesty, will do so in six episodes through The End Is Nye, which hit Peacock on Aug. 25.
Bill Nye Profile Summary
| | |
| --- | --- |
| Net Worth: | $8 Million |
| Date of Birth: | Nov 27, 1955 (66 years old) |
| Gender: | Male |
| Height: | 6 ft (1.85 m) |
| Profession: | Scientist, Engineer, Comedian, Presenter, Screenwriter, Actor, Educator |
| Nationality: | United States of America |
What is Bill Nye's Net Worth and Salary? 
Bill Nye is an American comedian, television host, mechanical engineer, and science educator who has a net worth of $8 million, according to Celebrity Net Worth. He is perhaps best known for being the host of the science program "Bill Nye the Science Guy", which aired between 1993 and 1998.
Nye is the holder of three different United States patents for ballet pointe shoes, an educational magnifying glass, and a device that can train an athlete to throw a ball.
In August 2017 Bill Nye and his co-creators of "Bill Nye the Science Guy" filed a $37 million lawsuit against Disney alleging the studio failed to pay their 50% cut of profits produced by the show. Nye's attorneys alleged that Disney "conspired to prevent [Bill] from receiving full and reasonable accounting of the expenses of the BNSG series and its derivative works." Nye has claimed that an auditor hired at his expense estimated that Disney's under-reporting totals $28 million, of which $9.4 million would be owed to him personally.
Is Bill Nye married and who is his wife?
Nye married Blair Tindall, a musician, in February 2006, but he had the marriage annulled just seven weeks later after their marriage license was declared to be invalid. Then, in 2007 he obtained a restraining order against Tindall after she broke into his house. He maintains residences in California, New York City, and Mercer Island near Seattle.
Bill has one child named Charity Nye.
Bill Nye is currently married to Liza Mundy. Liza is an American journalist, non-fiction writer, and fellow at New America Foundation. She has written a number of books and her writings have also appeared in The Atlantic, Politico, The New York Times, The Republic State, The Guardian, and The Washinton Post.