Brad William Henke, best known for his role in 'Orange Is the New Black,' passes away at age 56.
It was recently reported that character actor Brad William Henke, perhaps best known for his time on Orange Is the New Black, passed away at age 56.
His impressive physical stature was surpassed only by his larger-than-life presence on any screen he graced. And boy, did he spend a fair amount of time in front of the camera. He left behind a long list of impressive work and will be deeply missed. His passing seemed quite sudden — here's what we know about Brad William Henke's cause of death.
Here's what we know about Brad William Henke's cause of death.
TVLine reported that the "NFL player-turned-actor, who portrayed prison guard Desi Piscatella on Orange Is the New Black, has died at the age of 56." He passed away in his sleep on Tuesday, Nov. 29. As of the time of this writing, a cause of death has not been made public. However, in May 2021, Brad uploaded a video to Instagram from a hospital detailing his recent heart surgery.
"I just survived a 90 percent blockage of my artery," the actor revealed. "I could have had a heart attack any day, but I just got it fixed."
In what feels devastating now, Brad ended the video by saying, "The rest of my time on this planet is a gift and I'm gonna take advantage of it."
In a statement, Brad's manager Matt DelPiano called him a "very talented actor [who] loved being a part of this community… and we loved him back. Our thoughts are with his wife and family."
Casting agent Jen Euston shared the news on social media with the message, "This is a shock. Rest well, Brad. Thank you for all the work you contributed on OITNB. You will not be forgotten."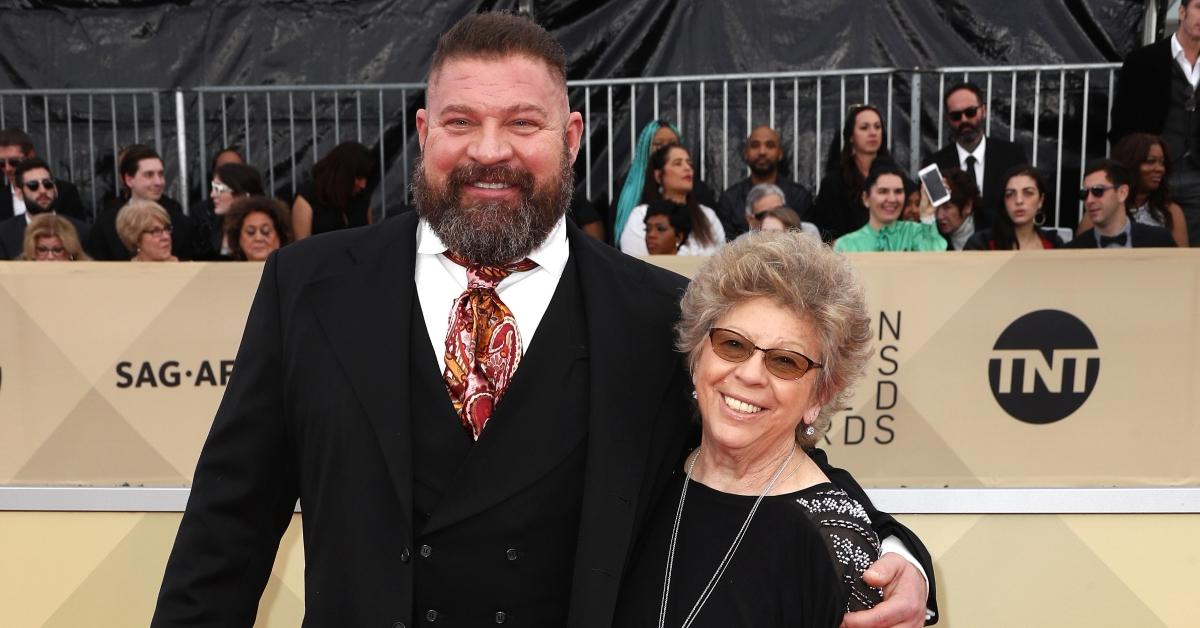 Brad William Henke was a real Renaissance man.
It was hard to miss Brad William Henke and it's not because the former NFL player towered over most of the people around him. Since 1996, he appeared in a movie a year, sometimes more, up until his death. Films like Space Jam, North Country, and Split allowed the athlete-turned-actor to hone his craft.
His television credits are even more impressive. From police procedurals to prestige series like Dexter and Shameless, his range was incredible.
Before he discovered acting, Brad did, indeed, play professional football. "He was drafted in 1989 in the fourth round by the New York Giants but was let go in the final cut. He was picked up by the Broncos and played in the 1990 Super Bowl loss to San Francisco," via Tucson Citizen.
After an injury ended his career, Brad turned to something else. "I'm fortunate I've found something I love to do a million times more than playing football," he told the outlet.
Based on his choices, it's clear Brad felt real love for his career. And while his life was cut short, we know that he gave it his all while he was here. His Instagram post from the hospital tells us all we need to know: "Not going to waste a second on anything that is not geared towards love, happiness, and reaching my potential as a human, and serves my passion to be the best actor I can be."
Mission accomplished, Brad.
What was Brad William Henke's net worth?
Before his death, Brad William Henke had an estimated net worth of $1 million to $3 million.