Want to know if Brandy Norwood has a boyfriend? Check out the list of men singer Brandy has dated in the past and the father of her daughter.
Ever since she broke onto the music scene in the early 1990s, Brandy has been shaping modern R&B music. The singer and songwriter has countless hit tracks under her belt as well as a slew of awards, making her one of the most recognized faces in the genre overall.
For all of the successes that Brandy has enjoyed as a musician, she has also made quite a bit of money behind the scenes which has helped her improve her fortune.
Brandy has dating history is a rollercoaster. She has been in a relationship with athletes, musicians, and famous men in the entertainment industry. But, is Brandy Norwood in a relationship, and who has she dated in the past? Here's a breakdown of her personal life, and more.
Who is Brandy currently dating?
It may surprise some fans to learn that Brandy is not currently dating anyone. Over the last few years, she has made it known that she is not interested in entertaining anyone romantically at this point in her life. Speaking with The Real back in 2016, Brandy said, "I've never taken this much time on myself. I haven't been on a date in like a year. I just like me right now."
The singer added, "I just feel like the way it feels being by myself and taking care of my daughter and just doing my thing. I'm all about my career right now." Asked whether she would consider getting married at some point in the future, Brandy — who's never been married before — candidly replied, "I know I don't want to go down that road."
Nonetheless, in a 2010 blog post, Brandy described exactly what she thinks her ideal partner would be like. The award-winning star said that she wants "a nice guy" who has his "stuff together." She also noted that it's important that he believes in maintaining a strong family unit. "I don't know where to find a good guy," she wrote at the time. "I just think that they're around and I think you have to be good and at some point you'll attract that … Just let love find you."
Does Brandy have a child?
Yes, Brandy is a mother to one child. When Brandy was just 25 years old, she gave birth to Sy'rai Smith in 2002, who is her child with record producer Robert Anthony "Big Bert" Smith. Her pregnancy with her daughter was very publicized.
Smith is Brandy's only child. Brandy's daughter recently said that she has always compared herself to her mother. The "Boy Is Mine" singer is known for her slim frame, which Sy'Rai said caused her to "feel like the odd one out" and ask herself at times, "Why am I not that way?
20-year-old Sy'Rai recently got candid with The Real about what it's like being Brandy's daughter, and how it has taken a toll on her body image.
"Sometimes it was a little bit difficult, you know, seeing my mom dress a certain way or wear a certain thing," she told the hosts. "Or when she was on [the red] carpet, or I'd see her on set, or anything like that, it was kind of difficult 'cause it was like, you know, 'Why am I not that way? Why am I not that size? Why was I made the way I was made?'"
"Sometimes I would feel a little sad, or I would feel like she was embarrassed of me," she recalled. "These were all insecurities in my head and, you know, she was never like that, she was always supportive. She always knew that I was beautiful. She supported whether I wanted to lose a lot of weight or not."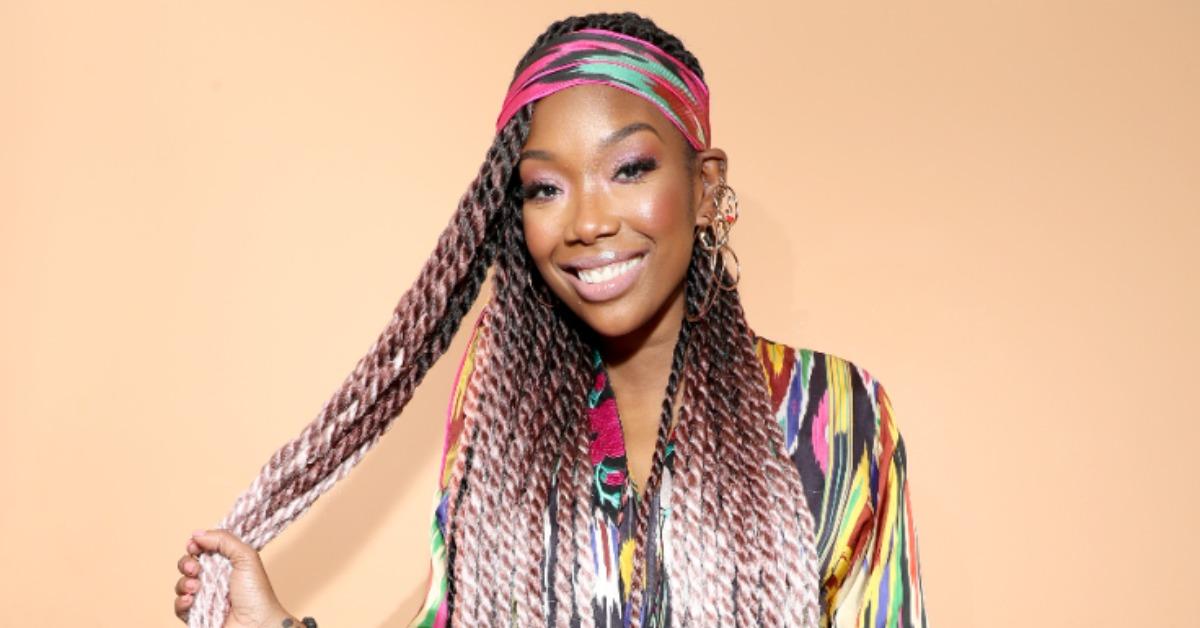 Who all has Brandy Norwood dated in the past?
In total, Brandy has been in a relationship with almost 19 men including athletes, musicians, and famous men in the entertainment industry. The songstress has been open about the pitfalls of dating, a history that includes a fake marriage, and two broken engagements – one to an NBA star.
Brandy's marriage secret revealed
Brandy and Robert Smith announced they were married in 2002. At the same time, the singer announced that she was pregnant with her first child. Things went crazy after their relationship ended and Smith revealed in interviews that they faked their marriage after Brandy became pregnant. According to him, the singer and her label did so in order to protect her squeaky-clean image.
Brandy admitted that she lied about the marriage but claimed that she and Smith had a "spiritual union." She also confirmed that they were engaged to be married but decided they would be best as co-parents. She claimed that Smith was trying to destroy her image and was bitter about their breakup.
"We still share a common bond through our daughter, Sy'rai," she said in a statement at the time. "He is not thinking about her, me, or what we had together. He is trying to destroy my reputation while using me and our daughter to get publicity and radio airplay for his artists. I am stunned that he is being so dirty about it."
Brandy gets engaged to NBA player Quinten Richardson
Brandy had already begun dating basketball star Quinten Richardson when news of the fake marriage spread. Richardson basketball for the Los Angeles Clippers before playing for the Phoenix Suns. In a June 2004 interview with MTV News, Brandy spoke of her relationship with the baller.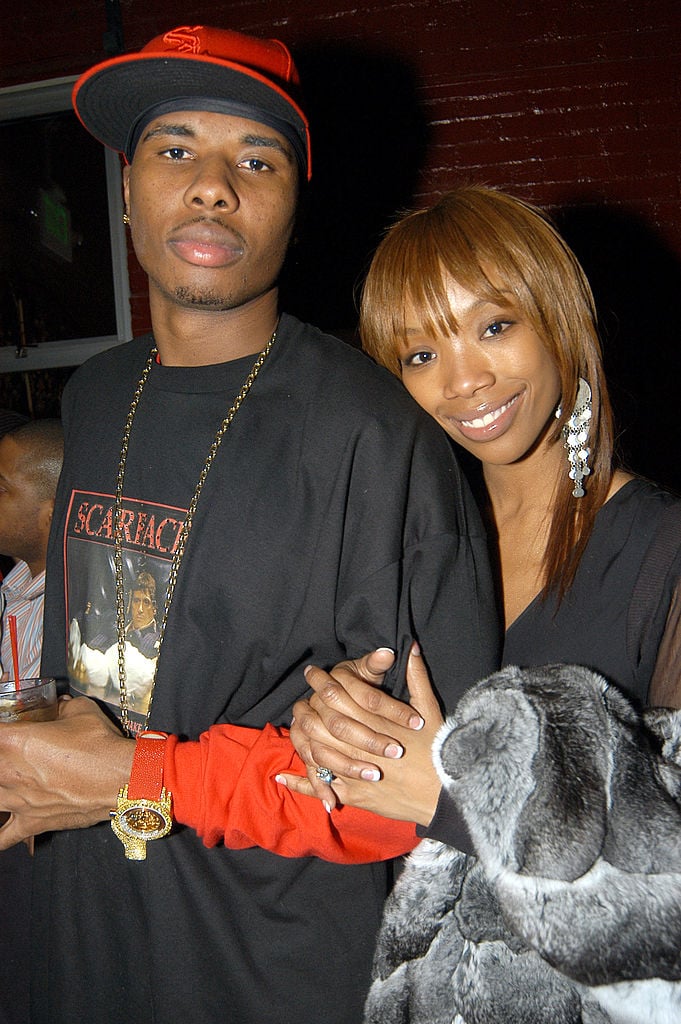 "It's definitely going well," she said. "We're taking it day by day because we're both young and I've been through a crazy experience."
Just a week after the back and forth between Brandy and Smith, Brandy announced that she was engaged to Richardson.
The Today Show reported that Richardson proposed to the singer with an 11-carat $1 million ring. "It was a total surprise for her," said jeweler Jason Arasheben, who designed the ring for Richardson. The couple was surrounded by their families, close friends, and rose petals during the reception following the surprise proposal.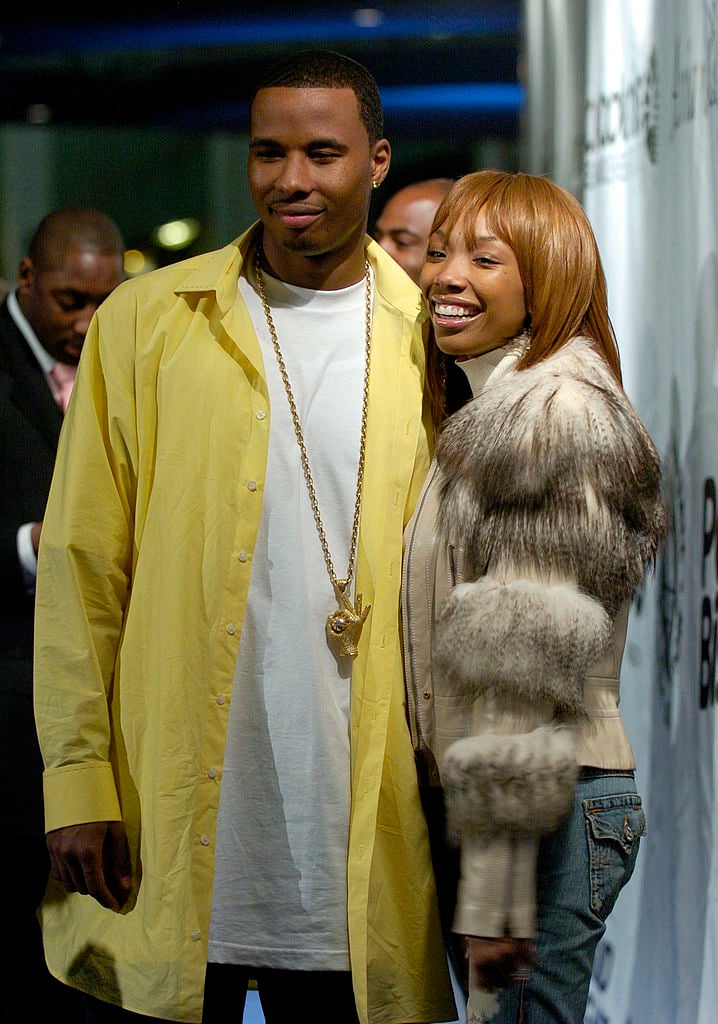 Brandy moved to Pheonix to live with Richardson. She also got a tattoo of Richardson's face on her left shoulder and was often seen supporting him at games. They ended their engagement in October 2005 and Brandy changed the tattoo of Richardson's face to an image of a cat.
Brandy also got engaged to Ryan Press after ending her engagement with Quinten Richardson.
Brandy took a break from dating after suffering back-to-back heartaches. The singer was also dealt a blow when she was involved in a multi-car accident in Los Angeles that left one person dead. Though she was not found legally responsible, she settled with the family of the victim for an undisclosed amount. The ordeal took a toll on the singer.
After taking a hiatus from love, she'd finally found her prince charming in music executive Ryan Press. Press also took on managerial duties in the singer's career. They became engaged while vacationing in Hawaii in 2012. She'd previously spoken about finding love in Press to Us Weekly.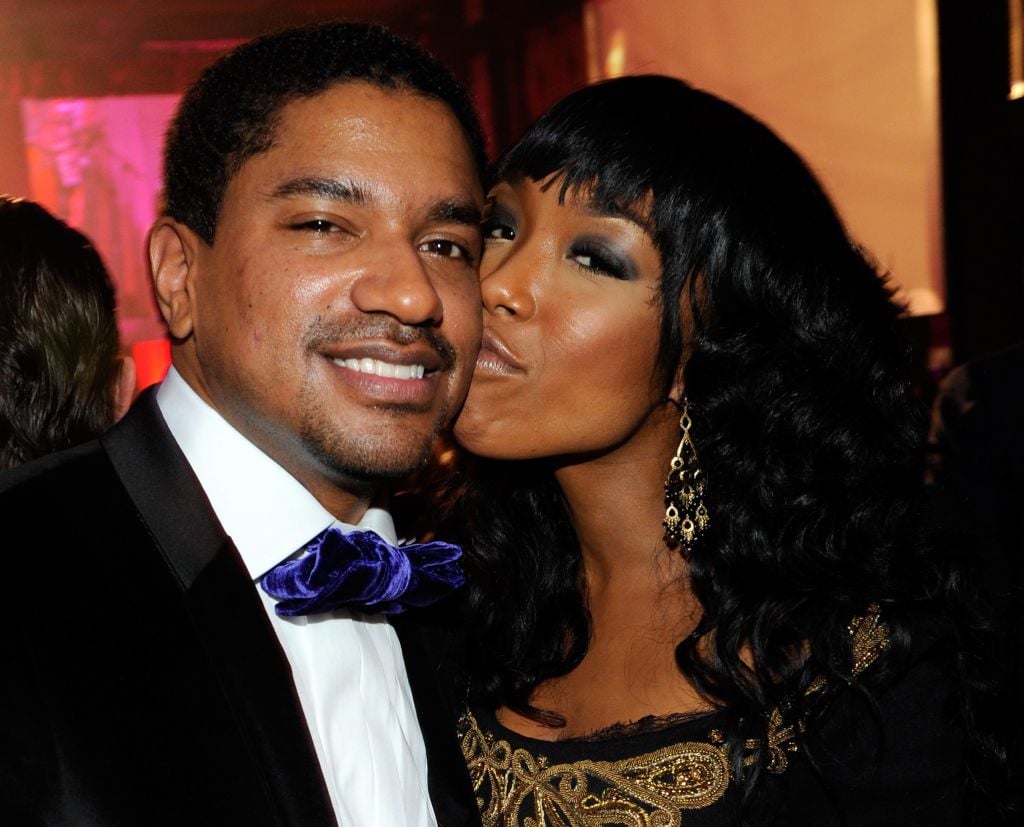 "I had given up on love a long time ago. It just didn't seem to work for me, so I was single for a very long time," she said. "I stopped looking for love and then I ran into my boyfriend. "He just loves me for who I am."
Unfortunately, they never made it down the aisle. US Weekly reported the couple called off their engagement in 2014. Brandy told Wendy Williams that the breakup was devastating to her and her daughter as she considered them all to be a family.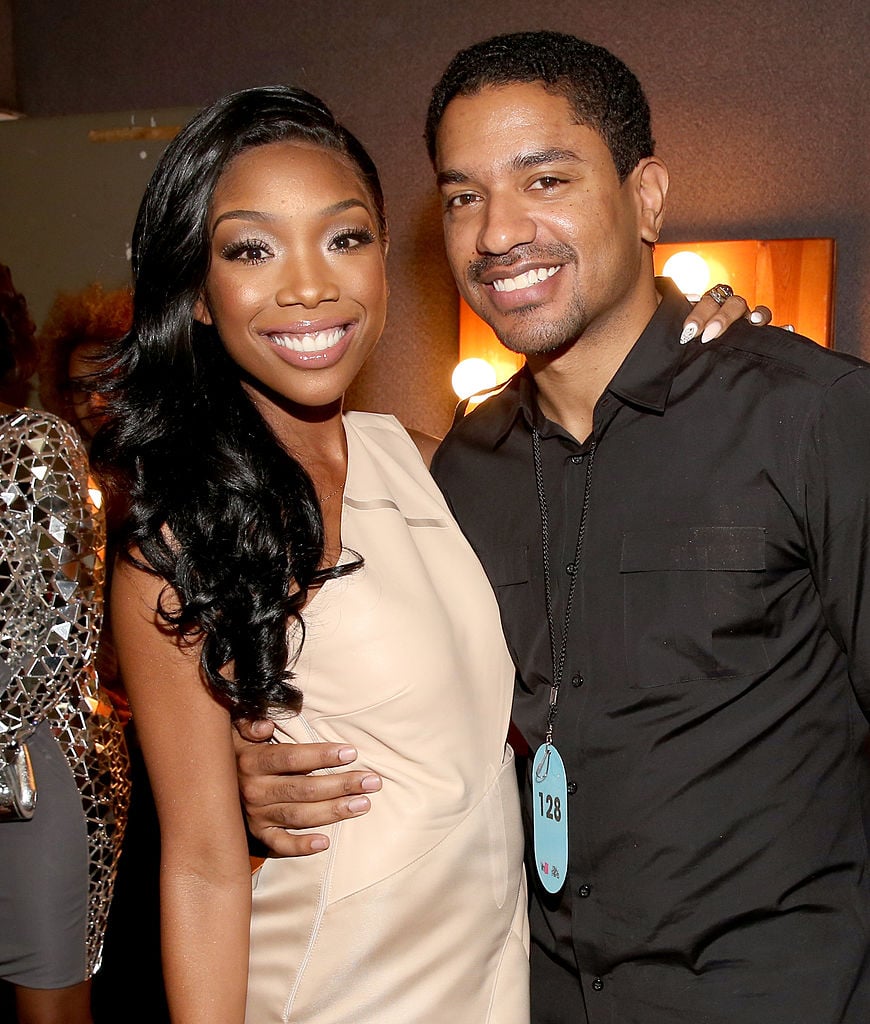 After the split with Press, she was linked to gospel artist Sir The Baptist but reportedly dumped him after just a few weeks of dating. She's since focused on music and motherhood and even declared that she doesn't foresee marriage in her future and chooses not to date. 
According to WhosDatedWho, Brandy's full dating history is as follows: Brandy Norwood has been engaged to Ryan Press (2012 – 2014) and Quentin Richardson (2004 – 2005). Brandy Norwood has been in relationships with Sir the Baptist (2017), Terrence Jenkins (2010 – 2011), Flo Rida (2009 – 2010), Mychael Knight (2006), Robert Smith (2001 – 2003), Tyrese Gibson (2001 – 2009), Punch (Dancer), Allen Payne, Mase (1998 – 1999), Usher (1997 – 1998), Wanya Morris (1996 – 1997), Kobe Bryant (1996), Fredro Starr (1995 – 1996), Blake C (Trife) (1995), R.L. and Nick Cannon.