Bre Tiesi has joined the cast of 'Selling Sunset,' but before she was working in real estate, she had a fairly major modeling career.
It's not at all uncommon for new agents to join the Oppenheim Group, and in doing so, also join the universe of Selling Sunset. Bre Tiesi is the latest agent to work her way onto the show, and following the news that she would be joining the cast for Season 6, many wanted to know what she was up to before she joined the show.
As it turns out, Bre became a model almost immediately after high school, and she found her way into real estate after that.
Profile Summary
| | |
| --- | --- |
| Celebrated Name: | Bre Tiesi |
| Net Worth: | $3 million |
| Full Real Name: | Breana Falon Tiesi |
| Profession: | Model, television personality, real estate agent |
| Date of birth: | 4 May 1991 |
| Age: | 32 years old |
| Birthplace: | Los Angeles, California, United States |
| Zodiac Sign: | Taurus |
| Spouse: | Johnny Manziel (m. 2018– dv. 2021) |
| Boyfriend: | Nick Cannon |
| Children: | Legendary Love Cannon |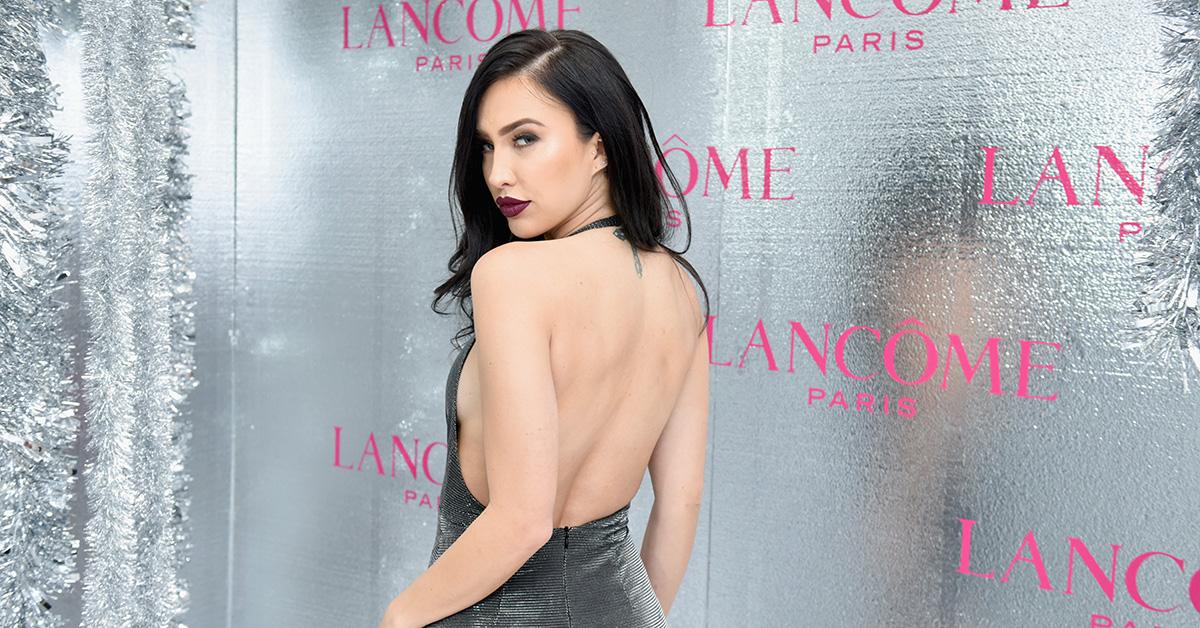 What was Bre Tiesi's modeling career like?
Bre Tiesi was born and raised in Los Angeles, and she got her start as a model when she was still in high school. According to an interview with E! News, Bre said that she became a model almost by accident.
"I literally fell into modeling," she said in 2022. "I had never in a million years even considered or thought about it. I actually started dating somebody and he was in the industry."
"He had a show at the time, him and his family, and I was 16, and his mom was like, 'You should model.' I was like, 'Oh, I don't know. I think I actually want to be a surgical technician,'" she explained. "And she's like, 'No! There's not enough money in that.' So she kind of introduced me to everything and then, my first modeling job, I became the spokesmodel of Rockstar Energy for two years. I just dove in, and then from there it just kept rolling and carried on."
In the interview, Bre also said that because social media was less evolved than it is now, it was more difficult to get jobs as a model. Eventually, she joined Wild 'N Out, which is how she met Nick Cannon.
She also said that modeling was a very unorthodox career choice in her family, and she expected to finish high school and immediately go to college to pursue a career.
Bre is the mother of one of Nick Cannon's children.
In addition to being a model and a real estate agent, Bre has also had a fairly complex romantic life. She was previously married to former NFL quarterback Johnny Manziel. The two tied the knot in 2018, and their divorce was finalized in 2021 following allegations that Johnny had cheated.
Shortly thereafter, Bre announced that she was pregnant with Nick Cannon's child, who was born in July 2022. Legendary Love Cannon is Bre's first child and Nick's eighth.
Bre has had nothing but kind words for Nick since the two began co-parenting together.
"Him and I have had our on-and-off for years," she said. "And I just respect and love who he is so much as a person, that when I thought about, 'Do I want my son to be this person? Look at your characteristics, look at your personality, look at how you treat people.'"
Now that she's joining the Selling Sunset crew, it's worth wondering whether we might get a Nick Cannon appearance in that universe.
How rich is Bre Tiesi?
As a model, television personality, and real estate agent, she has surely amassed a substantial. Bre Tiesi currently has an estimated net worth is around $3 million to $6 million.