Britney Spears is officially a married woman! Check out photos of the singer rocking a gown courtesy of Donatella Versace for her wedding to Sam Asghari.
Britney Spears and Sam Asghari officially tied the knot in an intimate ceremony on June 9, 2022. For the nuptials, held in Los Angeles, the singer wore a custom gown fit for royalty made by Donatella Versace, which included off-the-shoulder cap sleeves and a deep leg slit. As for the groom, Sam kept it simple for the big day, opting to wear a Versace suit.
Just hours after the festivities, Donnatella shared a few details about the special process of making the singer's dress for her big day. "Britney's wedding dress was a dream to design," she wrote alongside a June 10 Instagram pic of the white gown. "The dress is crafted in a delicate white silk cady and features a portrait neckline that wraps around the shoulders and comes together with a stream of pearl buttons."
Crafted in a delicate white silk cady, the stunning gown featured a portrait neckline that wrapped around her shoulders, coming together in a stream of pearl buttons. The dress also included corset boning that narrowed at the waist, a front leg slit, and pleats in the back that cascaded into a 10-foot train, according to the fashion house. Britney completed her look and was capped with a massive 15-foot veil.
"I am so grateful to Donatella Versace for creating my dress," Britney told E! News in a statement. "She has created so many beautiful dresses for me over the years and I know she would take the time to make it just perfect."
She continued, "I went for one that made me feel modern yet timeless. She helped me feel so special on my wedding day and I will cherish this forever."
In a statement to E! News, Donatella said she was touched to be involved in the couple's special day. "Since we first met, Britney has always had a very special place in my heart," she said. "Seeing her free, happy, and now getting married puts a smile on my face."
The designer added, "Designing Britney and Sam's wedding outfits came naturally to me. A tremendous amount of love was poured into every detail. Together with our Atelier, we created a gown and tuxedo that exudes elegance and glamour. They look just perfect together!"
As for Sam? The Black Monday actor wore a black wool tuxedo also custom-made by Atelier Versace. He paired the suit—which included a double-breasted peak lapel jacket with silk satin details and pants with a banded belt—with a white shirt and matching black, silk bowtie. 
And no wedding is complete without some bling! For that, Britney and Sam turned to Stephanie Gottlieb as their exclusive jeweler for the nuptials.
When she walked down the aisle, the pop star was decked out in $570,000-worth of jewelry from the gem expert, including a 27-carat heart-shaped diamond necklace, 23-carat diamond tennis bracelet, and a pair of 8-carat diamond earrings. She was then presented with not one, but two diamond eternity bands as her wedding ring to match Sam's platinum band.
A source told E! News that Britney was "very emotional during the ceremony and Sam was wiping her tears away lovingly," adding that the moment was "very sweet and touching."
As far as the star-studded guest list for the pink-themed ceremony, plenty of the pair's closest family and friends were in attendance including Paris Hilton, Kate Hudson, Drew Barrymore, Selena Gomez, and Madonna.
However, a few family members were MIA for the day such as Britney's mom Lynne Spears, dad Jamie Spears, sister Jamie Lynn Spears and her two sons, Sean, 16, and Jayden, 15 (with ex Kevin Federline). And although Sean and Jayden weren't present, an attorney for Kevin told TMZ that "Kevin and the boys are happy for Britney and wish her and Sam all the best going forward."
At one point in the evening, Britney recreated her iconic MTV VMAs kiss with Madonna and gave the "Material Girl" artist a smooch on the lips. 
As the insider put it, "She's in a wonderful place, finally, and everyone around her is thrilled for her."
Below is all the glamour in pics at Britney Spears and Sam Asghari 's wedding:
1. The couple's outfits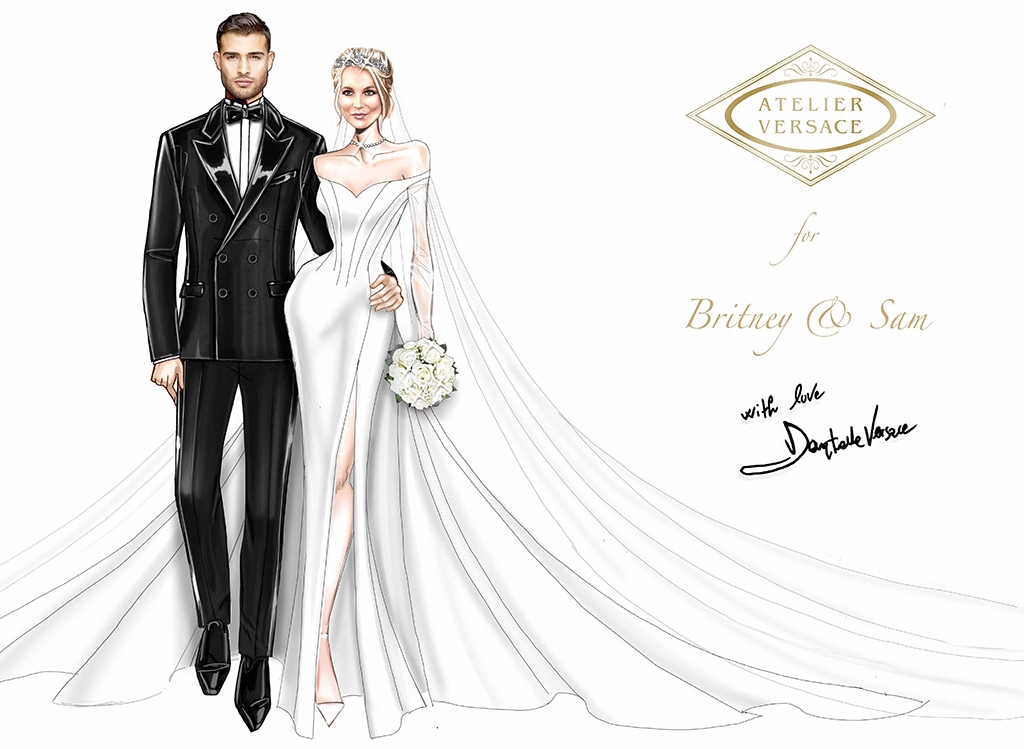 Versace
2. Britney Spears' Versace Wedding dress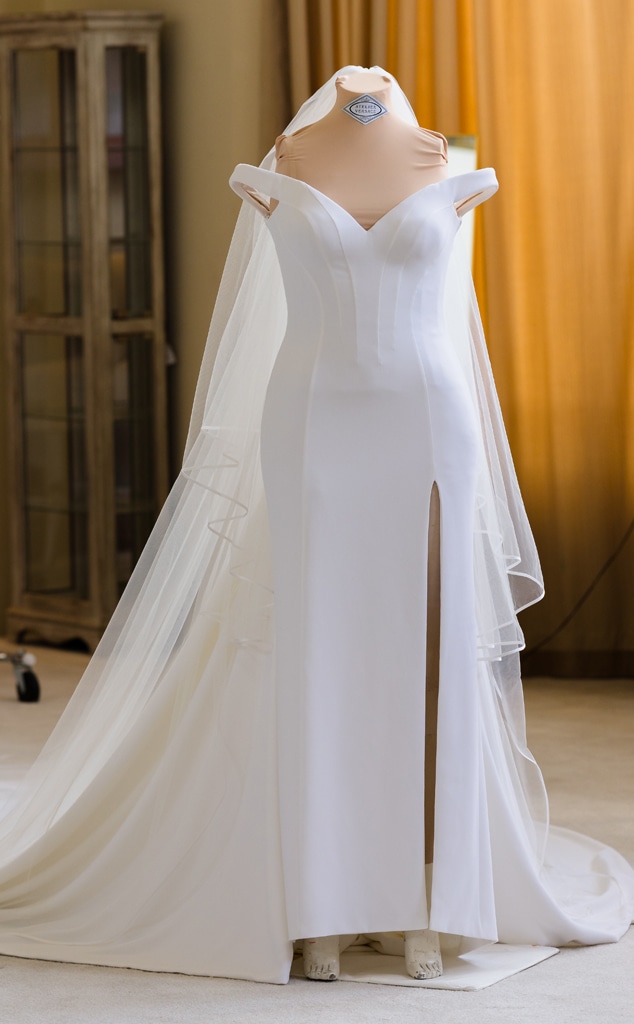 3. Britney Spears' Versace Wedding Shoe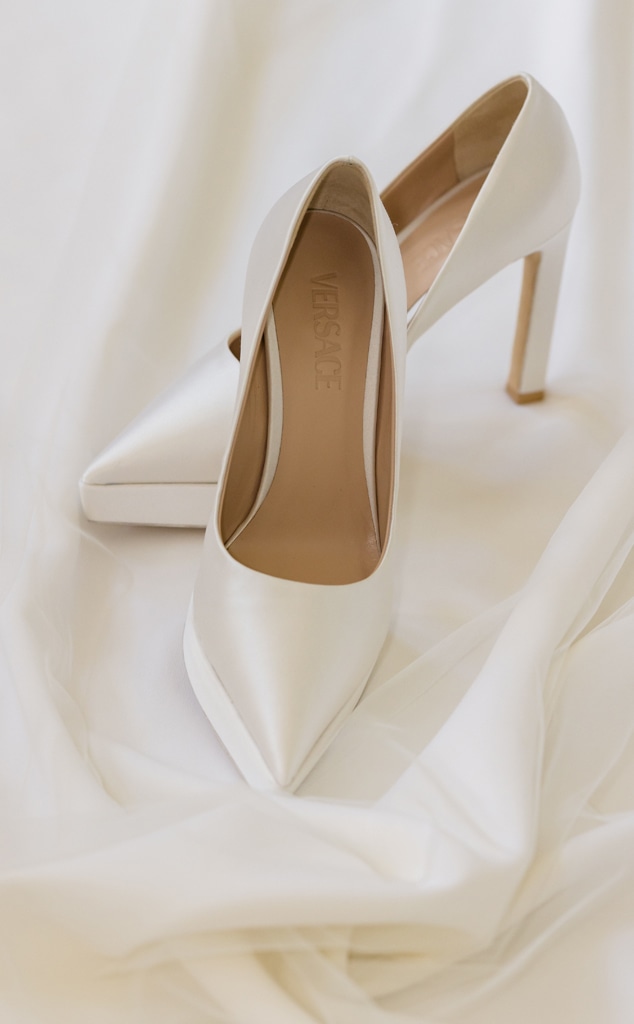 4. The 27-carat heart-shaped diamond necklace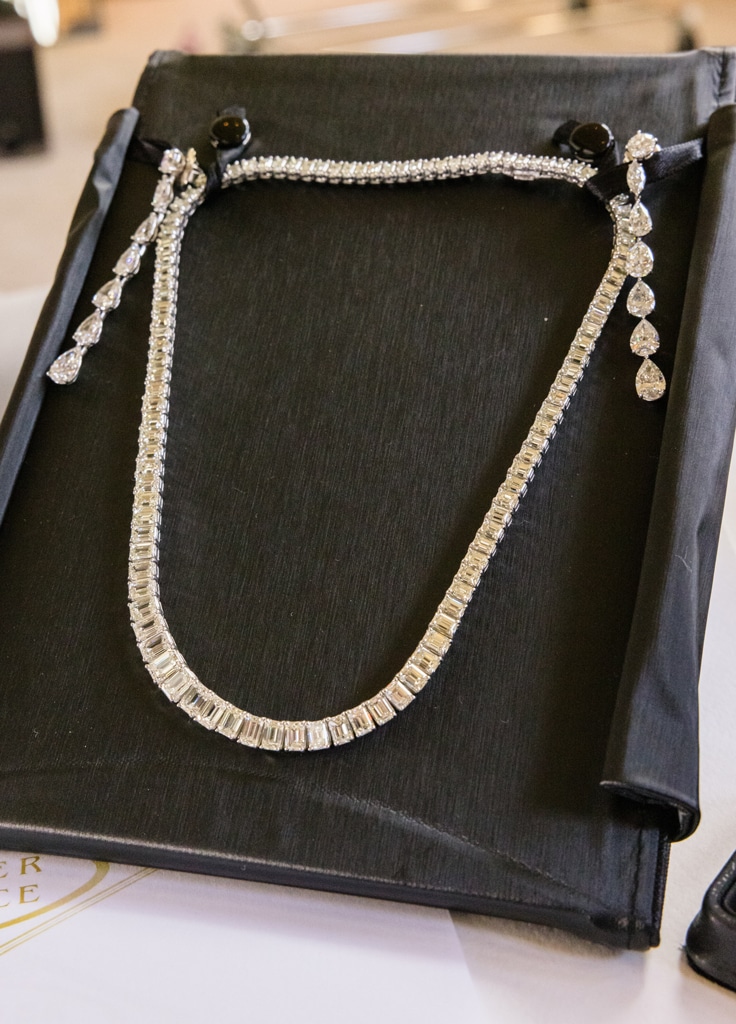 5. The 23-carat diamond tennis bracelet
6. Diamond Eternity Wedding Ring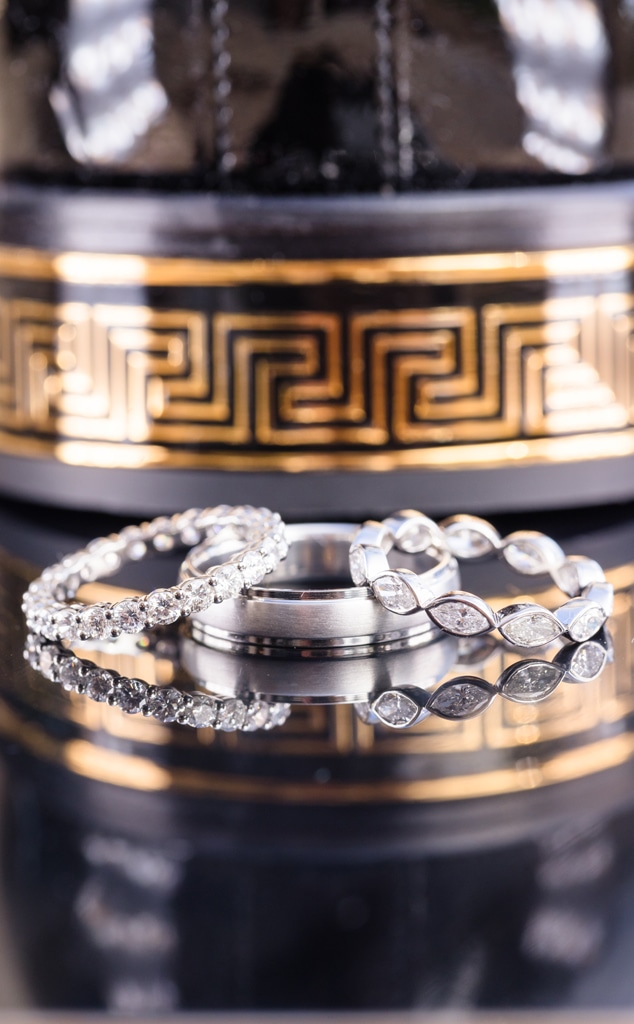 7. The Venue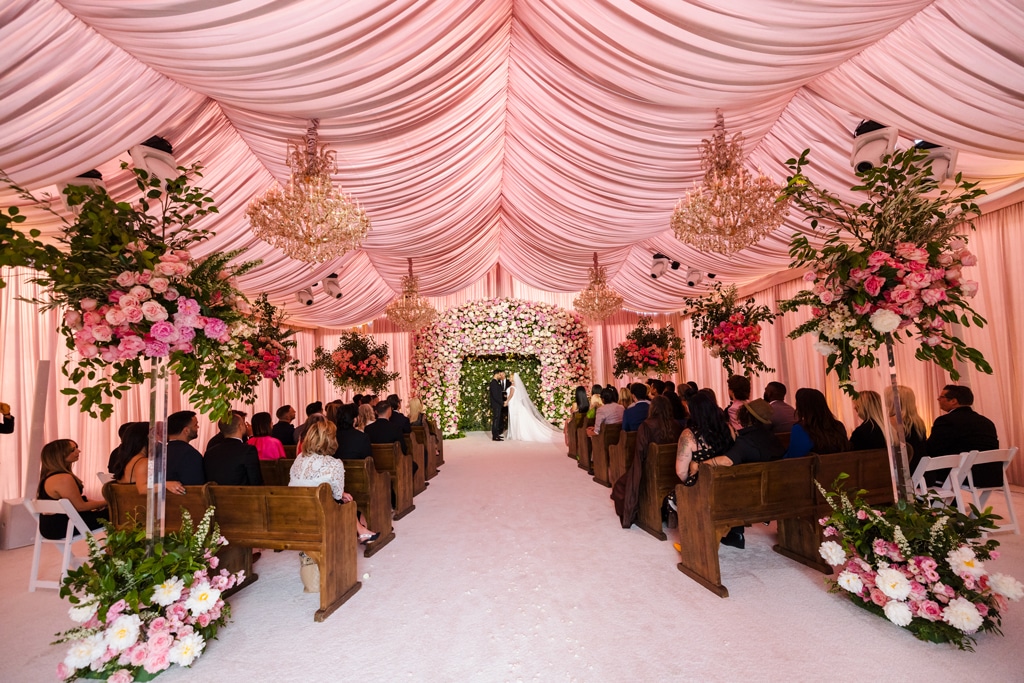 8. The Invitation Cards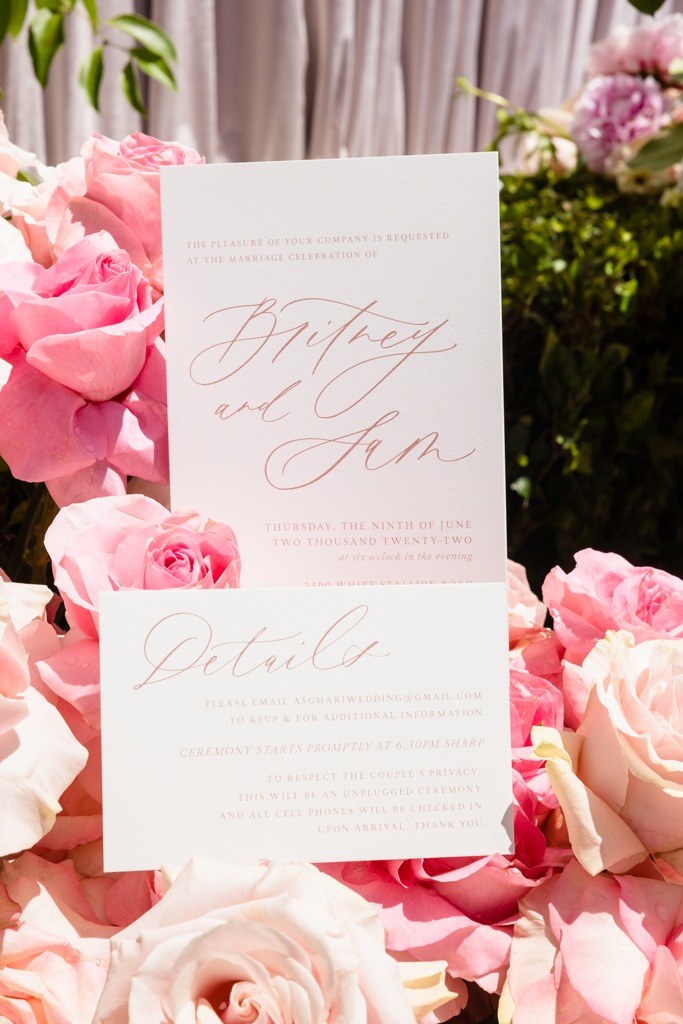 9. Floral Sensation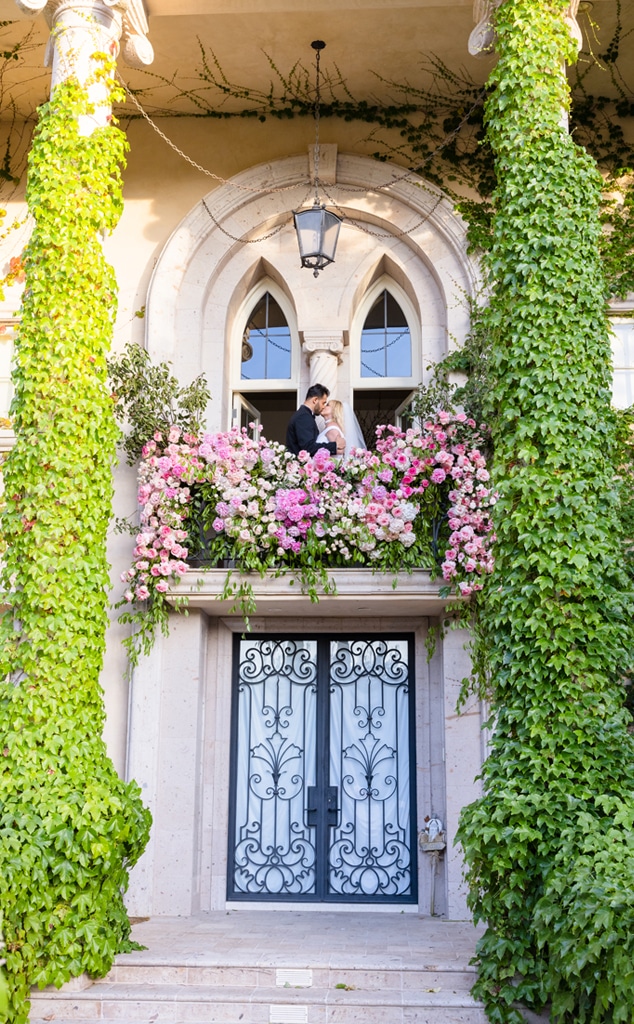 10. A Horse-Drawn Carriage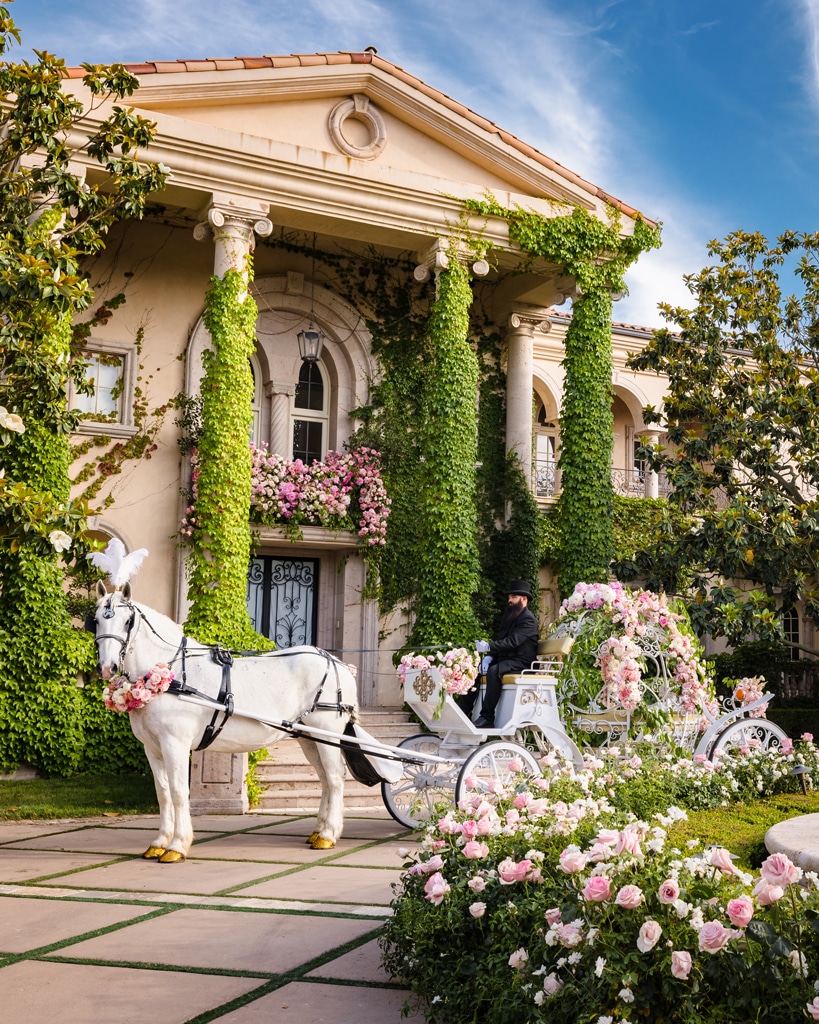 How did Britney Spears and Sam Asghari meet?
Britney and Sam's vows come almost six years after the two first met while on set filming her music video, "Slumber Party."
Soon after another meeting, the two began dating, which eventually led Sam to pop the question in a romantic fashion five years later, in September 2021. Alongside an Instagram post showcasing her gorgeous 4-carat diamond ring, Britney couldn't contain her excitement as she wrote, "I can't f–king believe it."
Earlier that month, an insider close to the personal trainer noted told E! News all about the thought process that went into Sam's intimate proposal. "Engagement has always been in the cards for Sam and Britney, without question," a source close to Sam said in early September. "It's the direction their relationship has been heading for nearly two years now. It's always a discussion and it's not a question of if, it's when."
As the source pointed out, "Marrying Sam is high on that list and loving him the way she wants, how she wants, on her own terms." Referring to her 13-year conservatorship ending in 2021, the insider continued, "Sam also understands how close they are to being out of the woods, and it's definitely motivating him to think big."
But it's clear that the two—who shared their pregnancy and subsequent loss earlier this year—are thinking big beyond their nuptials. "They are both feeling so happy and fulfilled in their work and in their relationship," the source added. "They only elevate one another as a couple and bring out the best in each other."
More pictures of the Britney Spears and Sam Asghari on their wedding day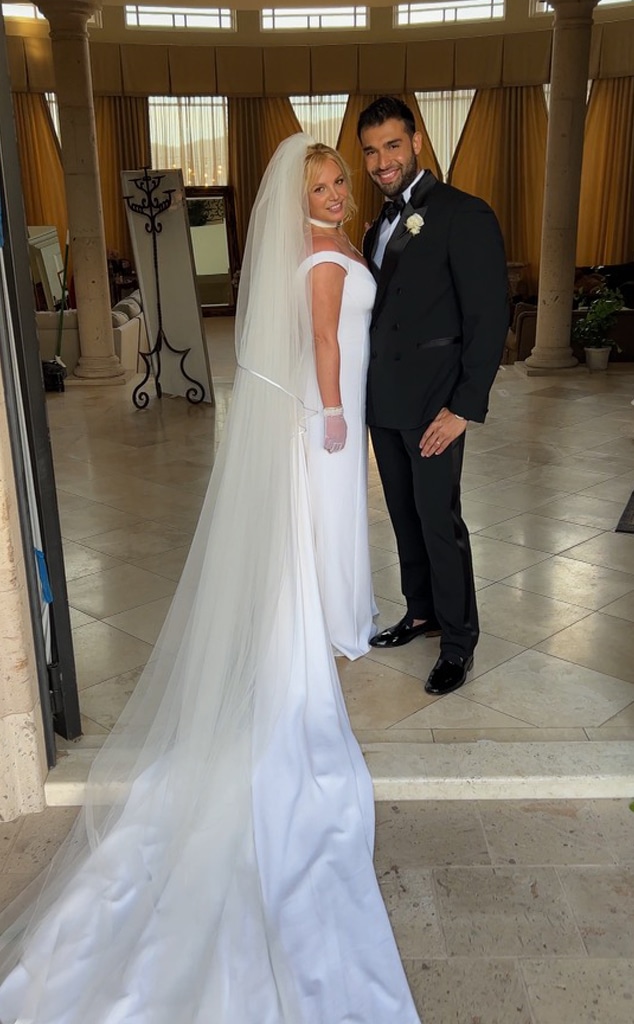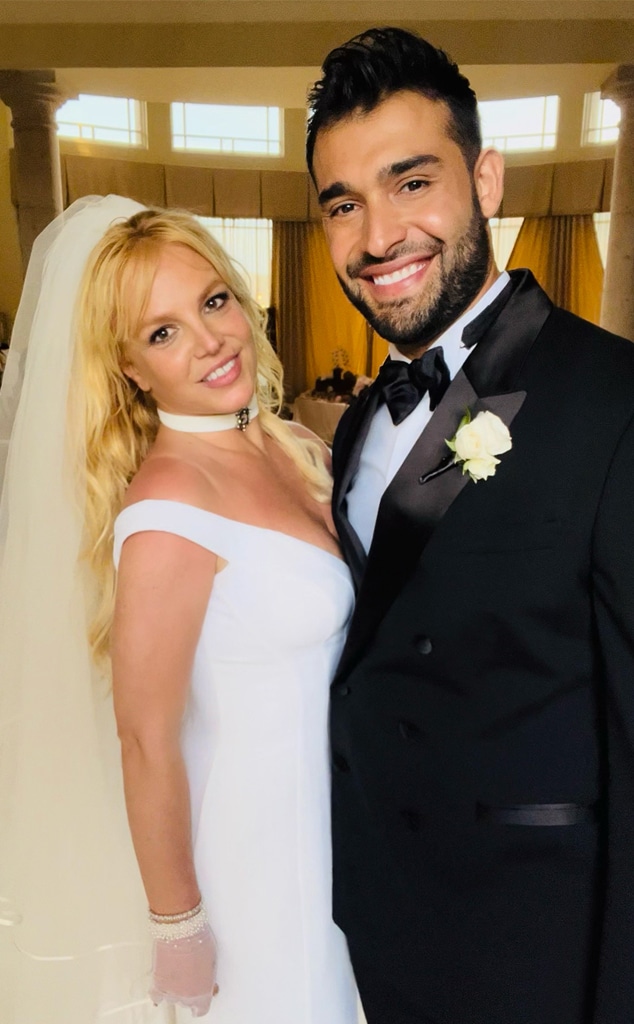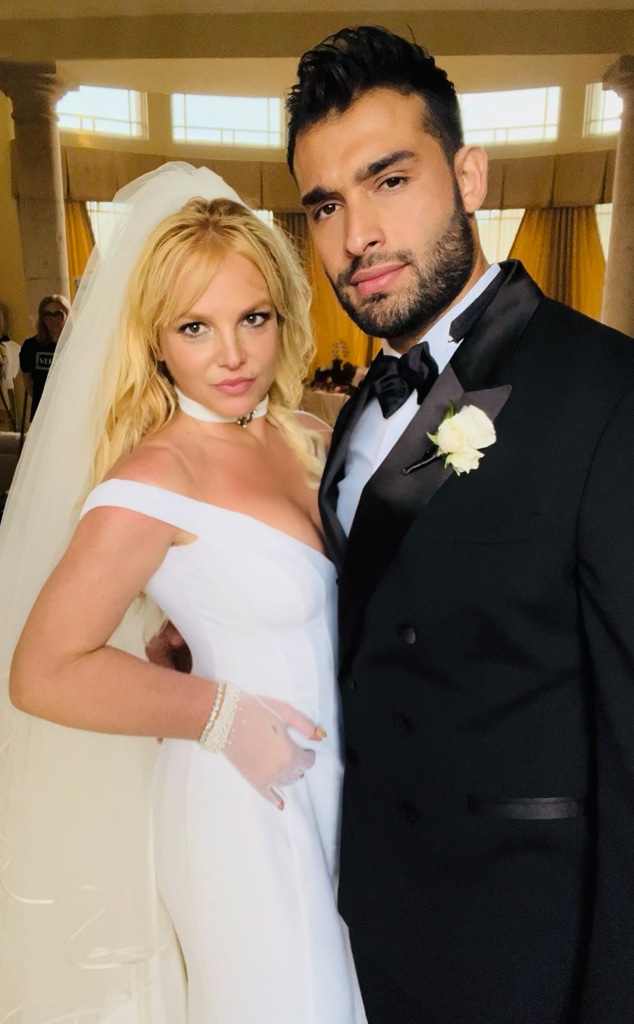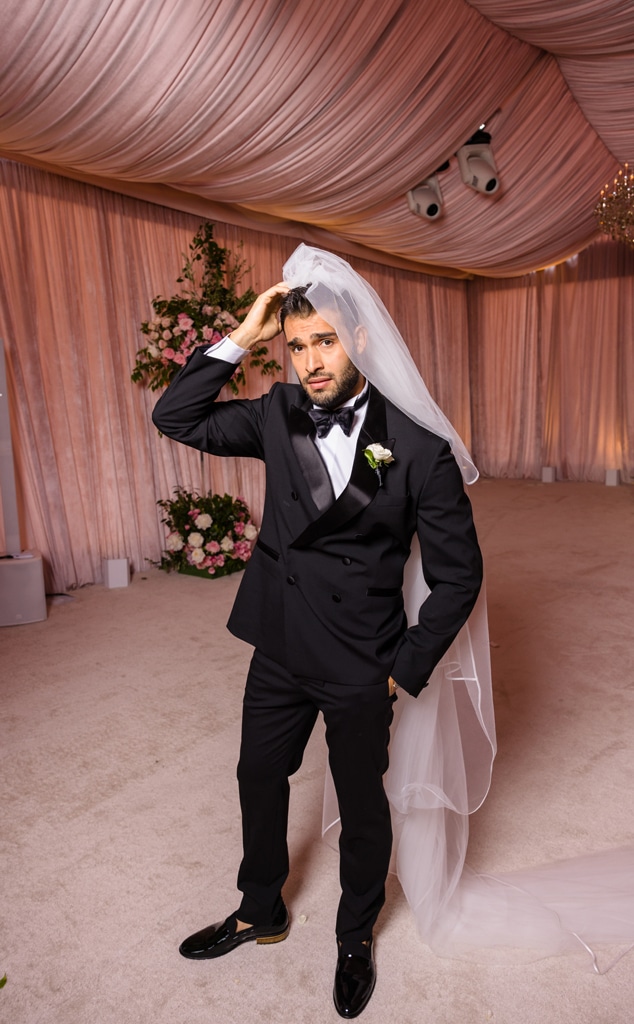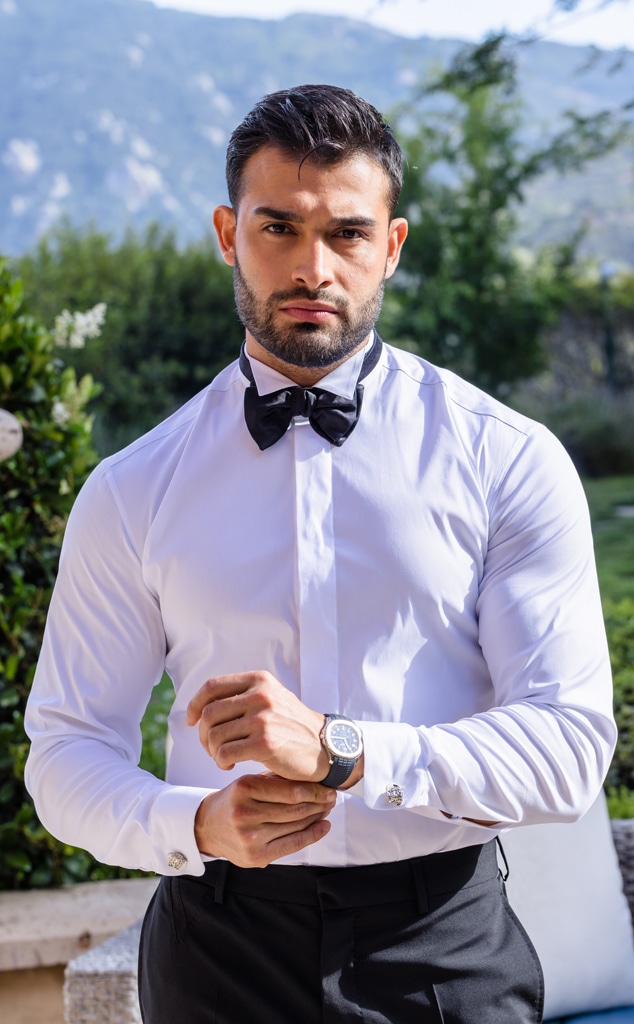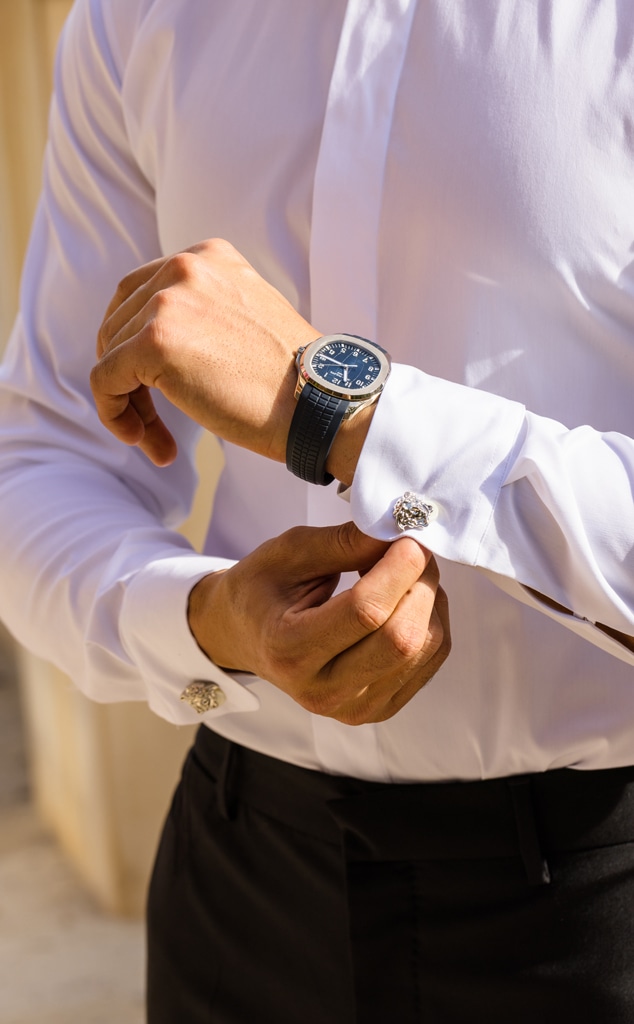 More pictures of the celebrities attendees