Brooke Shields on her relationship with her mother: "I Thought She Was God".
In 1978, Brooke Shields was a cherub-like 11-year-old when she took on the role of a child prostitute living in a brothel in 1917 New Orleans in Pretty Baby. She even shared an onscreen kiss with then-29-year-old Keith Carradine (Nashville). Although the film and Brooke's performance were both critically acclaimed, Pretty Baby received backlash for its taboos.
In Lana Wilson's new documentary Pretty Baby: Brooke Shields, the Calvin Klein model recalls her harrowing experiences as a child sex symbol, a Lolita.
Many chastised Brooke's mother and manager (momager), Teri Shields, for thrusting her daughter into the limelight at such a young age. Brooke has mixed feelings on the issue. Here's what to know about The Blue Lagoon actor's parents.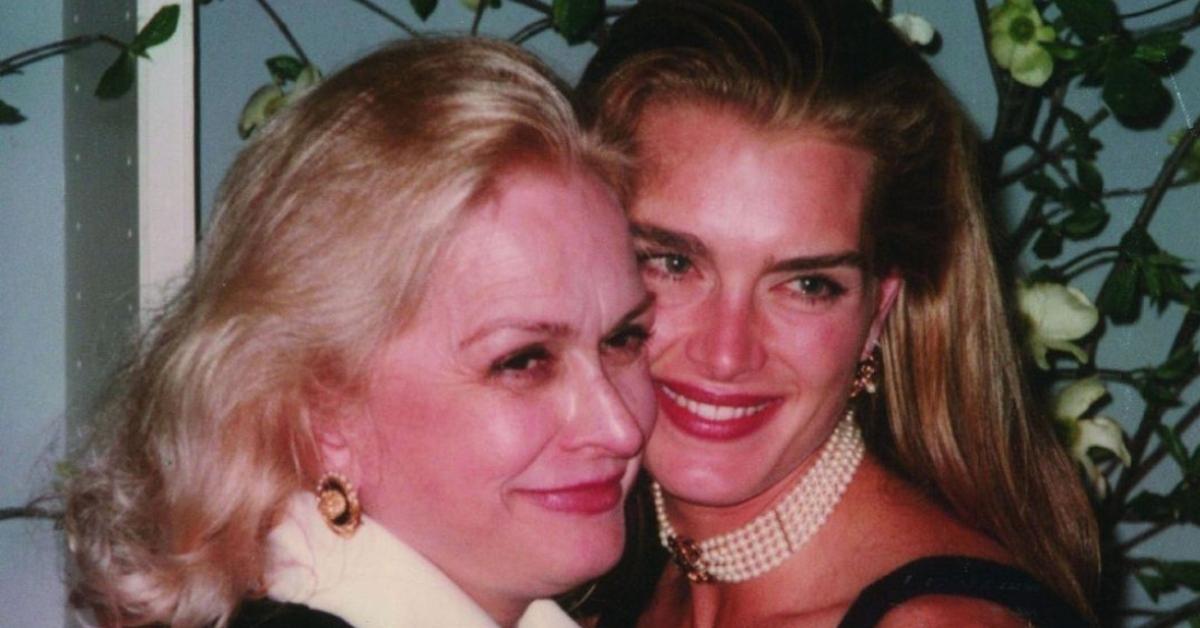 Who are Brooke Shields' parents?
Brooke Shields' parents are actress and model Teri and businessman Frank Shields. Her mother was of English, German, Scotch-Irish, and Welsh descent, while her father had English, French, Irish, and Italian ancestry.
Shields was raised in the Roman Catholic faith. She has two stepbrothers and three half-sisters. The names of her siblings are Christina Shields, Thomas Gore Auchincloss Jr., Marina Shields, and Olympia Shields.
Brooke's mother and father divorced when she was an infant. Though Teri raised her, she told The Sunday Times that she always wanted her businessman father to "be proud of [her]."
In fact, both the art of acting and Frank were Brooke's lifelines in the midst of her momager mother's lifelong battle with alcohol addiction. Teri's unpredictable behavior eventually led to emotional abuse.
"Making movies was always my safety net," she told the publication.
Teri allowed Brooke to pose nude for a Playboy publication at age 10 (yes, really), play a child sex worker at age 11 (a role that saw her endure grueling 12-to-15-hour workdays, painful antique footwear, and nine consecutive slaps across the face at the hands of costar Susan Sarandon), and lead other films boasting sexual themes (The Blue Lagoon, Endless Love). However, Frank disapproved of these decisions but never vocalized his displeasure.
Brooke told The Sunday Times that her father was deep "in denial."
When Brooke was accepted into Princeton University in 1983, her father was shocked. According to Brooke, he said, "I can't believe you turned out so well."
After a years-long battle with prostate cancer, Frank Shields died in 2003. He was just 61 years old.
As Brooke went into labor with her daughter Rowan Francis that same year (Frank died just weeks before Brooke gave birth), she wore her father's ring displaying the family crest on a chain around her neck.
Growing up, Brooke Shields and her mother were "enmeshed."
As for her mother, Brooke to this day doesn't understand Teri's thought process regarding her suggestive early modeling/acting career.
"I mean, I could say, 'Oh, it was the time back then,' or, 'Oh, it was art,'" Brooke told The Sunday Times. "But I don't know why she thought it was all right. I don't know." Brooke's own children view her early work as "child pornography."
And while the masses scolded Teri for her lenient parenting, Brooke feels no anger toward her mother, who died in 2012 following "a long illness related to dementia."
"Everyone always wanted me to be angry with her, but anger was just too sad for me to take when I looked at how insecure she was," she shared. That being said, Brooke fired her mother in 1999.
Brooke's 2014 book, There Was a Little Girl: The Real Story of My Mother and Me, details her complicated, intense bond with Teri. Growing up, their relationship was so impassioned that Brooke "thought she was God."
"I thought she could change the weather. It was us against the world," she told USA Today.
Back in 2014, the Sahara star clarified that her New York Times bestselling memoir is not "a Mommie Dearest book."
"It's so innate when you're an only child of a single mother," she told The Sunday Times. "All you want to do is love your parent and keep them alive forever, and so I wanted to protect her. And by virtue of protecting her, I was justifying everything, and that solidified that bond between us."
During a telling interview at the Variety Studio, Brooke opened up about the gut-wrenching feelings that came with losing her "controlling" mother. "You don't ever recover from losing a parent," she began. "It's a primal thing. You learn to put it in a different place in your heart."
"I also said goodbye to her every time she drank," Brooke continued. "She wasn't present. I knew who she was capable of being because it was in there."
The two-part documentary, Pretty Baby: Brooke Shields, premieres on Monday, April 3, 2023, on Hulu.