Camila Cabello, a former member of the defunct musical group, Fifth Harmony, has quite an impressive net worth.
Singer Camila Cabello has stunned the world over the past few years with her undeniable talent. At just 25 years old, she's already been nominated for a Grammy and has dated one of the hunkiest men in the business (Shawn Mendes). But since she's so young and successful, fans can't help but wonder how much money the music idol has. So, what is Camila Cabello's net worth? Scroll down to find out the impressive number!
What is Camila Cabello's net worth?
According to Celebrity Net Worth, Camila is already worth a whopping $18 million! Super impressive. Years after Camila and her family immigrated from Cuba to Miami, she appeared on the reality television series The X Factor in 2012. Although she was eliminated at first, she was brought back with four other female contestants (Ally Brooke, Normani, Dinah Jane, and Lauren Jauregui) and the pop and R&B group Fifth Harmony was formed thanks to Simon Cowell.
It can be assumed that Camila made a lot of her money off her time with Fifth Harmony (she eventually left in 2016). The girls were extremely well-known and successful with albums including "Reflection" (the album reached No. 5 in the U.S., No. 8 in Canada, and No. 9 in Spain), "7/27," and '"Fifth Harmony." Some of their hit songs included "Worth It," which reached No. 12 in the U.S. and No. 3 in the U.K., and "Work From Home," which won them the American Music Award for Collaboration of the Year in 2016.
The group has also won or been nominated for Billboard Women in Music, Glamour Awards, iHeartRadio Music Awards, MTV Video Music Awards, Nickelodeon Kids' Choice Awards, and many more.
After Camila's big break on X-Factor and years of working with Fifth Harmony, as arguably the most popular one in the group, she decided to branch off in 2016 and became a solo artist. So far, she's been very influential and prosperous on her own.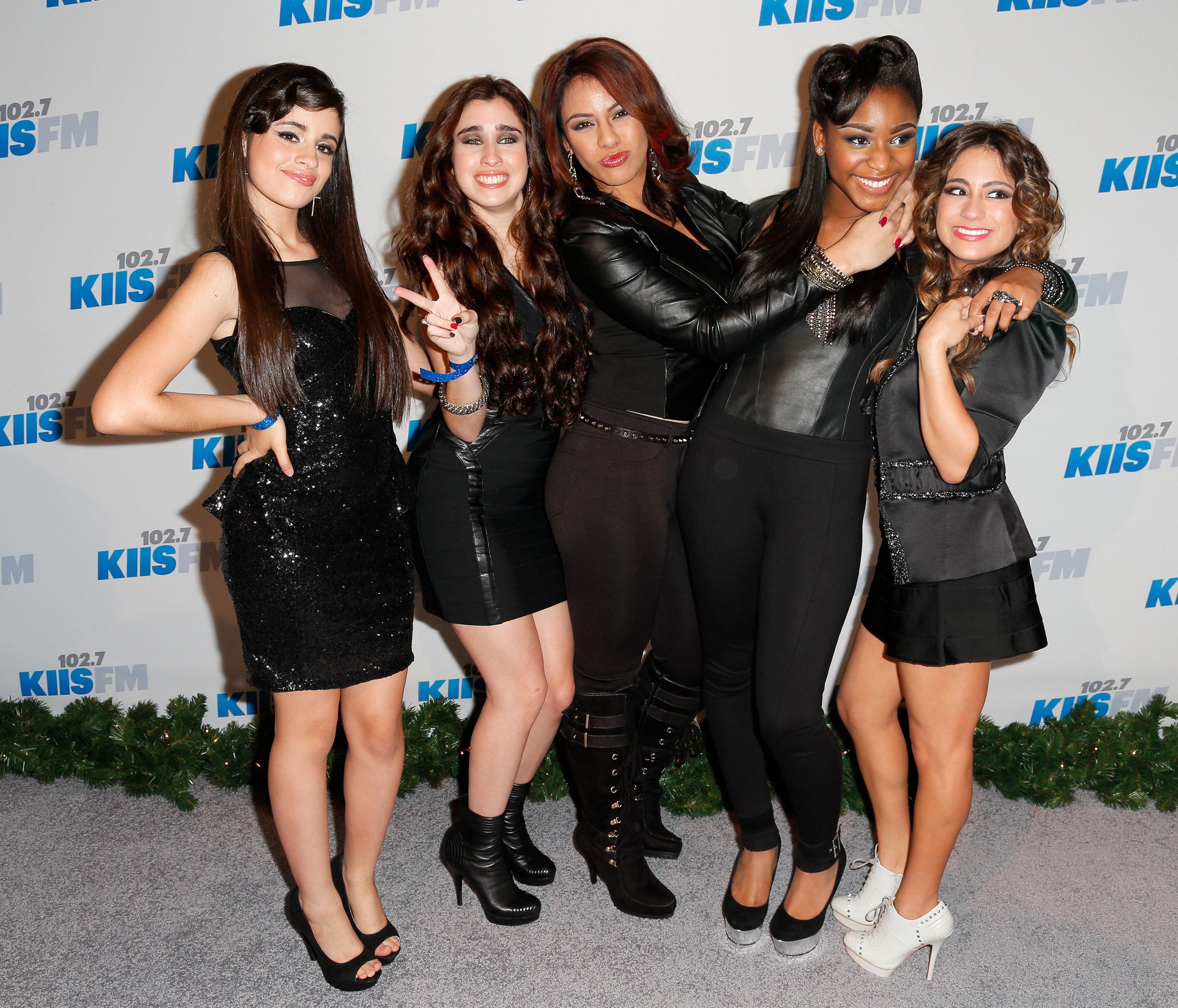 Since then, Camila has released two solo albums. Her first, titled Camila, was released in January 2018 and worked its way to No. 1 in the U.S. and elsewhere. Her second album, "Romance," came out in 2019. Some of her hit songs include "Havana" and her duo with Shawn Mendes, "Senorita," which earned them the 2020 Grammy nomination for Best Duo/Pop Group performance.
In the past, Camila has also been on television, with appearances on Faking It, Barbie: Life in the Dreamhouse, The Ride, One Love Manchester, Dancing on Ice, and SNL.
What's refreshing about Camila, however, is that even though she's extremely wealthy, she doesn't flaunt what she has! In fact, she uses her platform for many good causes. She's very philanthropic and chooses to give back with her involvement in organizations like Save the Children and Children's Health Fund. She's also performed at different fundraising concerts over the years and has donated concert proceeds to important causes like Hurricane Maria and breast cancer. We're so proud of you, Camila!