What is Candace Cameron Bure's net worth? The actress, producer, TV personality, and
author

who is married to Valeri Bure has an impressive fortune.

Candace Cameron Bure is an actress best known for her role as DJ Tanner on Full House and the reboot series Fuller House.
Candace Cameron Bure Profile Summary
Profession: Actress, Producer, TV Personality, Author
Net worth: $14 million
Birthdate: April 6, 1976
Birthplace: Panorama City, Calif.
Father: Robert Cameron
Mother: Barbara Cameron
Marriage: Valeri Bure (1996 – now)
Children: Natasha, Lev, and Maksim Bure
At age 11, actress Candace Cameron Bure landed the role of DJ Tanner on the family sitcom Full House. At the time, she — as well as her cast mates— probably weren't aware of how successful the series would become … and how their time on the show would set them up for years to come.
While it's safe to say that Candace earned a pretty nice chunk of change as DJ, her acting career has only continued to flourish since the show's finale in the mid-'90s. The actress and mom of three is still a household name in Hollywood. That said, how much is Candace's net worth? Keep scrolling to find out.
Candace Cameron Bure has accumulated pretty impressive net worth.
According to Celebrity Net Worth, Candace has a net worth of $14 million.
Most of that money seemingly comes from her time as DJ Tanner on Full House. In fact, by the time the series ended, she had already walked away with $12 million for her work, per Celebrity FM.
But she also earned some money from doing guest appearances in the '80s and '90s. Candace appeared on Who's the Boss?, Growing Pains (where her brother Kirk Cameron played Mike Seaver), The Magical World of Disney, and other related series.
Post–Full House, Candace landed her next big TV series role in 2009 on the show Make It Or Break It, where she played Summer Van Horne until 2012. She also starred in a handful of holiday films for Hallmark, such as Christmas Under Wraps, Switched for Christmas, and more. In fact, she even earned producer credits for some of these titles.
Candace also signed on as a co-host on The View from 2015 to 2016 but had to leave due to time commitment issues with Hallmark and Netflix's Fuller House.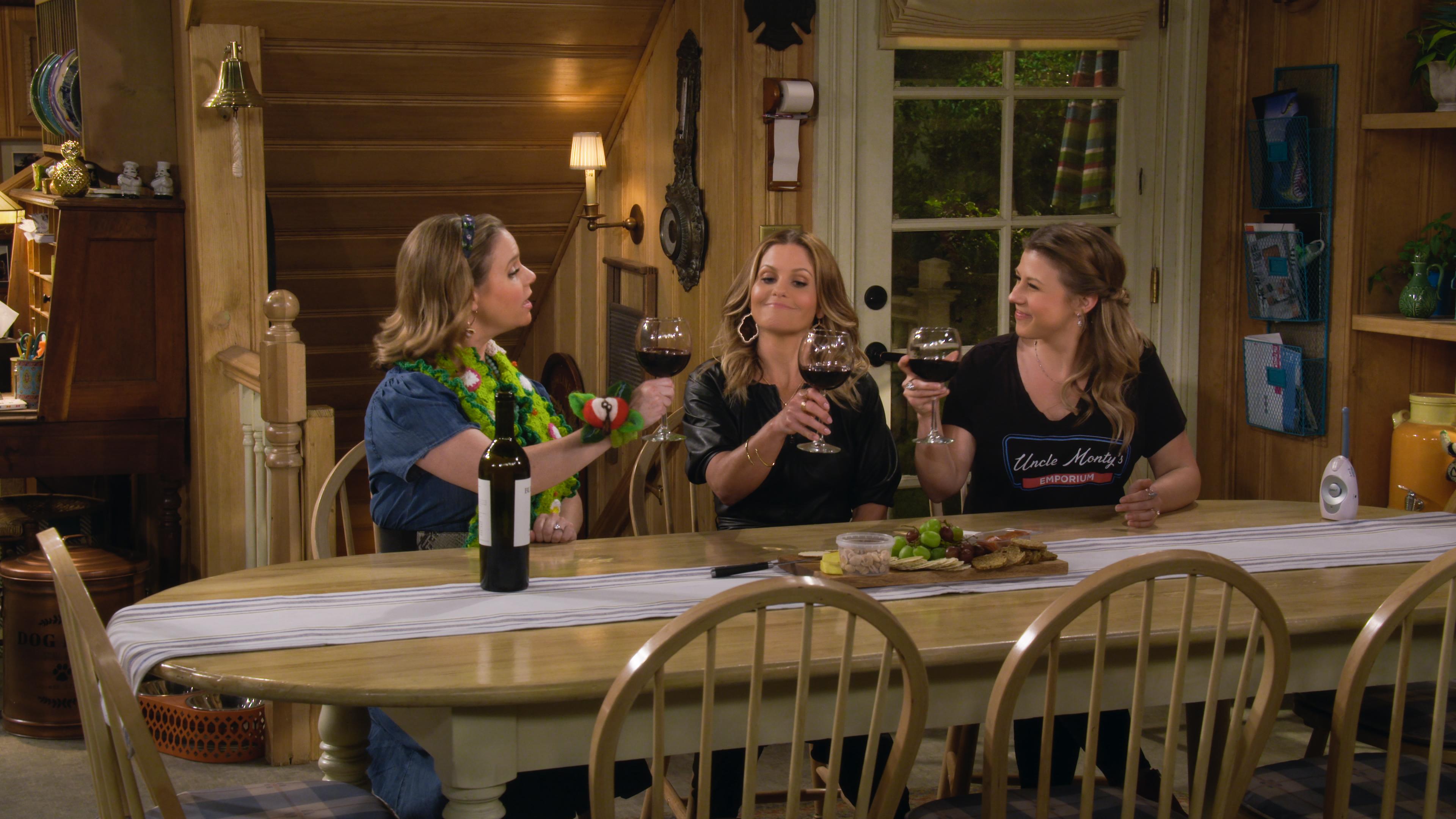 Fuller House, which ran from 2016 to 2020, was a reboot of the original series that made a star of her as well as others like the late Bob Saget, and Lori Loughlin. Candace, of course, reprised her role as DJ Tanner.
Also, piggybacking on her net worth is her publishing career. To date, she has written three books where she has opened up about her faith while offering practical advice.
Her first book Reshaping It All: Motivation for Physical and Spiritual Fitness, was a New York Times bestseller. She also authored Balancing It All: My Story of Juggling Priorities and Purpose in 2014, followed by Dancing Through Life: Steps of Courage and Conviction in 2015.
As Celebrity Net Worth notes, Candace's net worth is shared between her and her husband, retired pro hockey player Valeri Bure. The couple married in 1996 when she was 20 years old.