Who is Chad Rosen? The 'After Ever Happy' credits memorialize the late Assistant Director.
The in-universe events of After Ever Happy center around the tumultuous on and off again relationship between Tessa (Josephine Langford) and Hardin Scott (Hero Fiennes Tiffen). Fans love the juicy drama that seems to follow the couple whenever they inevitably reunite after a breakup.
However, one of the After film franchise's unsung offscreen heroes passed away recently. Who was Chad Rosen? What was his behind-the-scenes role in the After films, including After Ever Happy?
Here's what we know.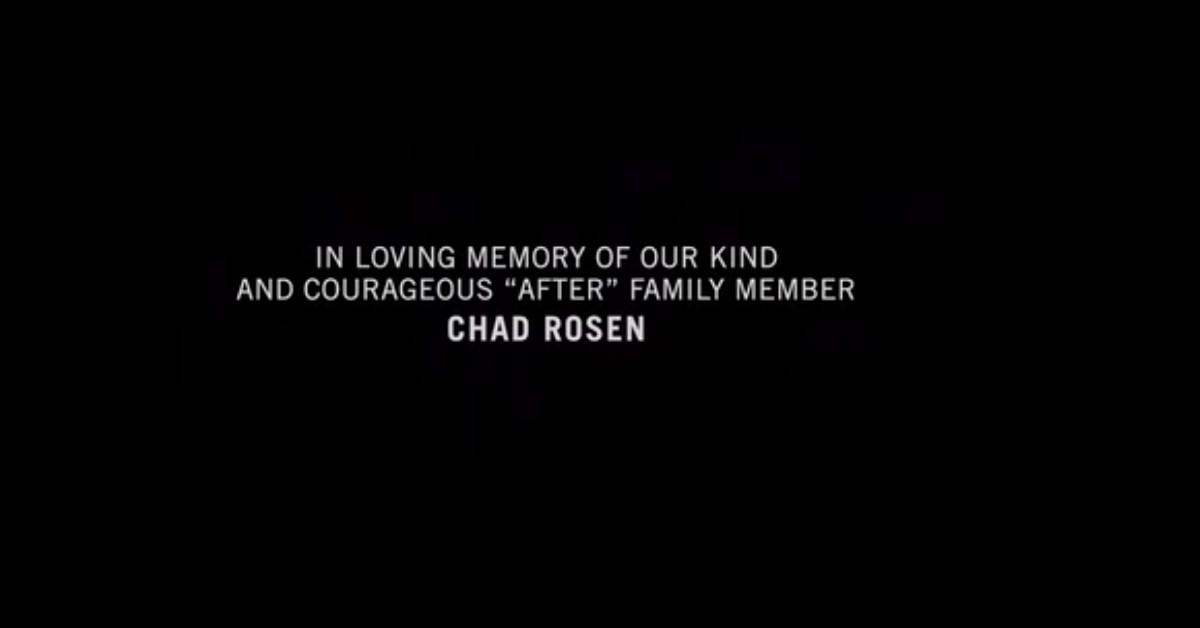 The credits of 'After Ever Happy' had an "In Memory" tribute to Chad Rosen.
Chad played an integral role in the production of all of the After films, including After, After We Collided, After We Fell, and After Ever Happy. He was the first assistant director on all four films.
According to The Cinemaholic, Chad died at the young age of 52 years old in the second half of 2021. His family has chosen not to publicize the details about his cause of death.
It's important to note in honor of Chad's legacy that his body of work wasn't just the After film quartet. He also served as the assistant director on films like A Texas Funeral, Havoc, Heart of Champions, Sierra Burgess Is a Loser, Street Fighter, The Crow, and many, many more.
All in all, he had 110 production credits to his name on his IMDb page. His final project, Unexpected, is currently in post-production. He was the first assistant director of that film as well.
After We Fell and After Ever Happy director Castille Landon had nothing but positive things to say about her late colleague, noting that Chad was, "generous, and an advocate for artists and women in film, and he was a wonderful storyteller in his own right — we spent countless hours in the vans listening to his hilarious stories, and it never got old. He was one of the greats, that rare beacon of light who made everyone around him better off for knowing him."
When does Chad's last film premiere? How can we watch it?
Castille added one last final heartbreaking note in her tribute to Chad, writing, "I love you and cherish your memory, and will hold a place for you in my heart forever. Hope to make you proud, and to be even half the person you were."
According to Blue Fox Entertainment, the film distribution company behind Unexpected, Chad's final film, the movie is slated to premiere on Feb. 1, 2023.
It's unknown as of Dec. 29, 2022, where we'll be able to stream Unexpected after it hits theaters. However, you can stream After Ever Happy now on Netflix.
May Chad Rosen rest in peace.