Keeping up with Charlie Puth's dating history has been pretty interesting over the years since he entered the music scene. Charlie's initial exposure to fame came after he uploaded song covers to YouTube, a route similarly taken by other artists like Justin Bieber and Shawn Mendes.
Charlie's career in the industry has continued moving in the right direction, especially when we take his song collaborations and friendship with a music icon like Elton John into account. It's probably why the dating game is so easy for Charlie to play. Here's what you should know about his current love life, and all his exes so far.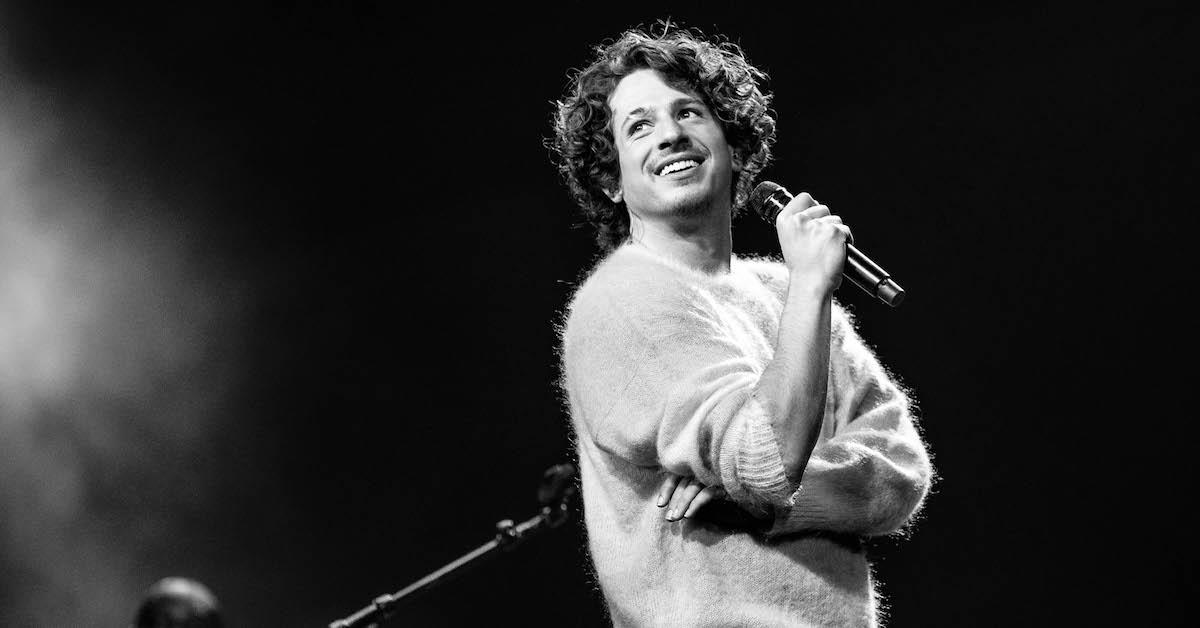 Is Charlie Puth dating anyone right now?
Charlie Puth is off the market!
During an appearance on SiriusXM's The Howard Stern Show on Tuesday, the "Light Switch" singer revealed he has a special someone in his life, per People.
When asked whether he was single or in a relationship, the 30-year-old singer-songwriter responded: "I'm with somebody." Then, Stern pushed a little bit further and asked if he was in love. To this, Puth said he "definitely" is and he thinks this relationship is "it" for him.
"[She's] someone that I grew up with," he told the host, noting that it's "nice" to have someone he's known for a "long time" by his side, considering the craziness of his career.
"She's always been very, very nice to me," he adds. "I would assume that when times inevitably are hard in the future — because what is life without valleys and peaks — she would be there for me as well."
Puth did not reveal her identity in the interview — and said that if he were to propose one day, he would keep it to himself: "Certainly the media won't know about it. I'll go out of my way to make sure they don't know … It becomes too much."
Charlie Puth's dating history
Charlie Puth dated Selena Gomez in 2016 and then wrote "We Don't Talk Anymore" about her.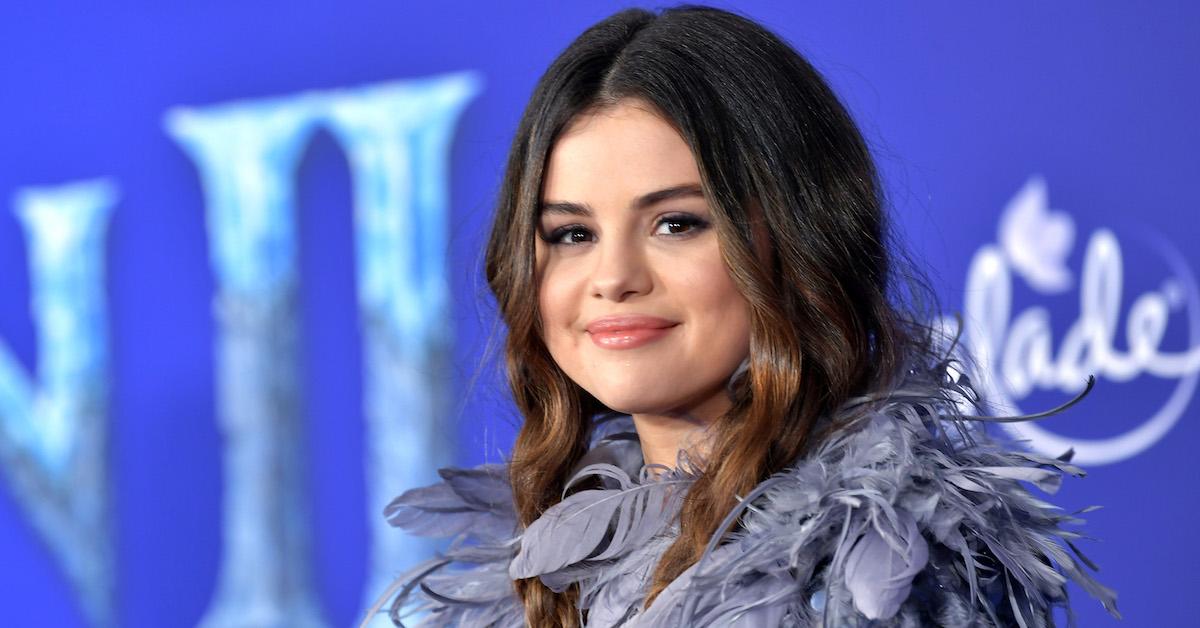 In 2016, Charlie Puth quietly and briefly dated singer Selena Gomez. It's unknown how long they dated exactly; however, she was the inspiration behind his hit song "We Don't Talk Anymore."
"I don't kiss and tell, but the only way a song like that can come across as real is if there's something else going on behind the scenes," he said about the track when speaking to Billboard. He added, "And that's what was happening [with Selena]. Very short-lived, very small, but very impactful. And it really messed me up. … And she evoked such good emotion on that song, it was a pleasure working with her. That's why I'm always happy to sing it, even though it came from a dark point in my life."
Charlie Puth hung out with Bella Thorne in 2016 and things got messy.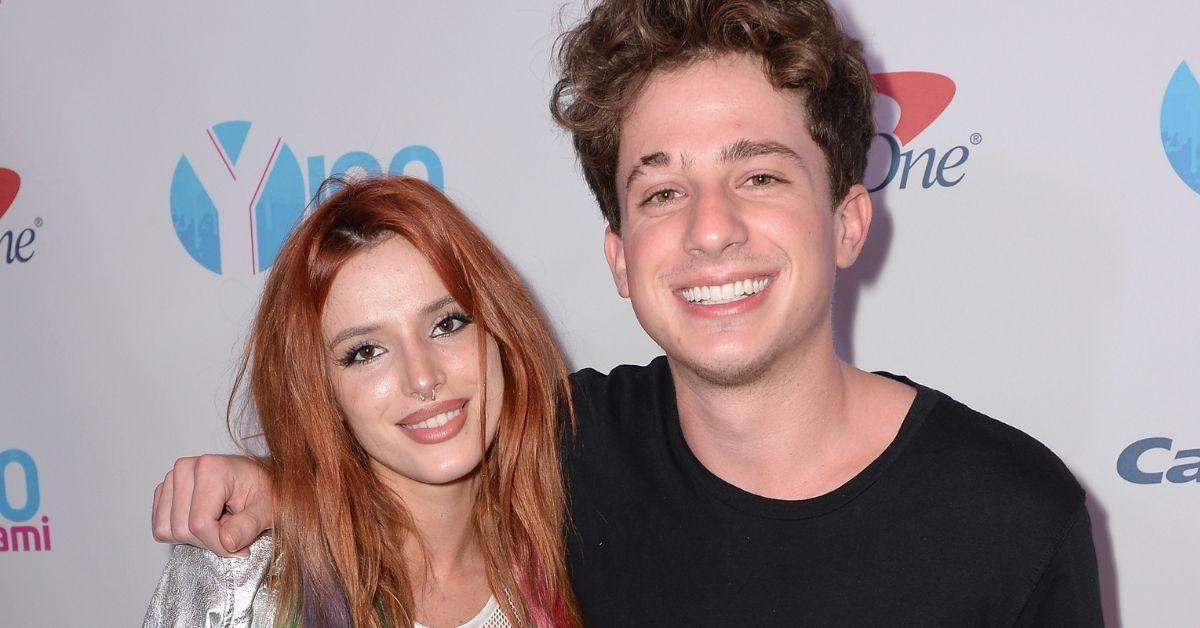 Charlie Puth and Bella Thorne never officially dated, but Charlie did accidentally accuse her of cheating on her ex, Tyler Posey. Basically, it was all a huge misunderstanding that turned into a whole thing, which we must discuss.
In 2017, Bella told SiriusXM's The Jenny McCarthy Show what happened with Charlie.
"I hung out with him twice. We went to the movies. He was cool," she continued. "I was like, 'Wow, you're really talented. Holy s–t. You're f—ing great, dude.' And then he invited me to Jingle Ball to watch him perform."
But after being spotted together at Jingle Ball, rumors swirled that they were dating (even though they weren't). Although Bella was single, she had recently parted ways with Tyler and the buzz around her potentially dating Charlie was getting to be all too much.
It just so happened that Charlie stumbled upon an old article (without noticing the date) about Bella and Tyler's relationship and felt he had intruded. "I don't know Tyler personally, but I know he shouldn't be treated this way," Charlie wrote on Twitter at the time, per People. In a since-deleted follow-up tweet, he added: "She told me she was not with him anymore. This is all news to me."
Charlie Puth and Danielle Campbell allegedly dated in 2017.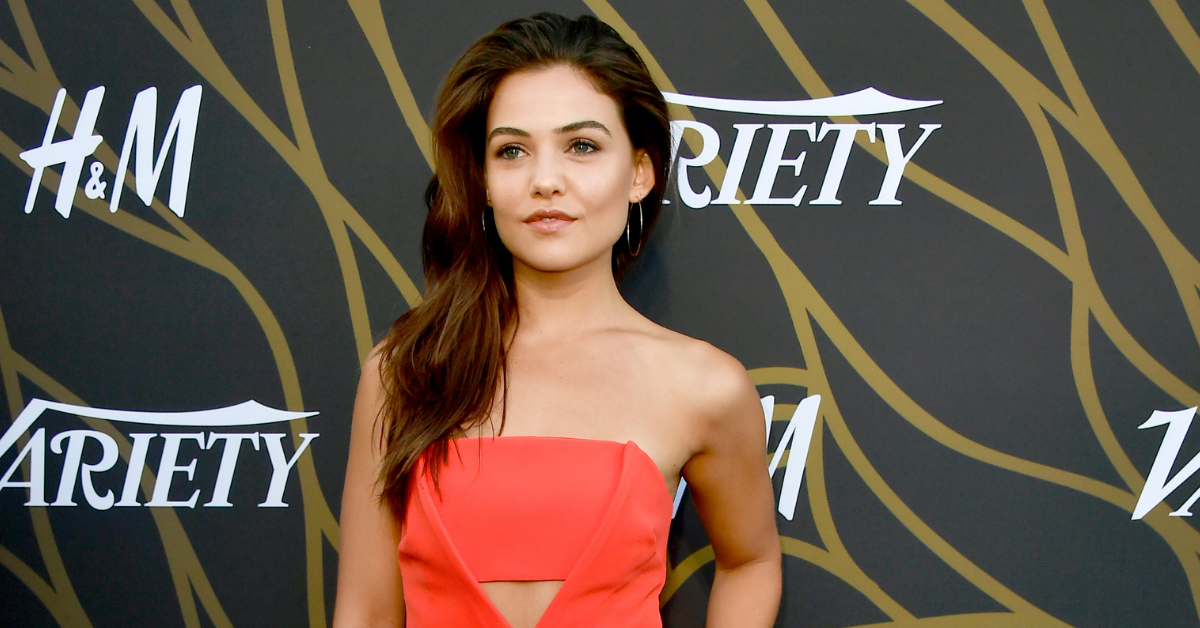 Hollywood Life reported that during an October 2017 appearance on The Ellen DeGeneres Show, Charlie confirmed that he was "in a relationship" but was "done with dating people in the public," suggesting that his relationships would now be kept private.
However, eagle-eyed fans who kept close tabs on Charlie's Instagram activity at the time believed his mystery girlfriend to be actress Danielle Campbell.
Neither Charlie nor Danielle have ever publicly confirmed this short-lived relationship.
Charlie Puth and Halston Sage began dating in 2018.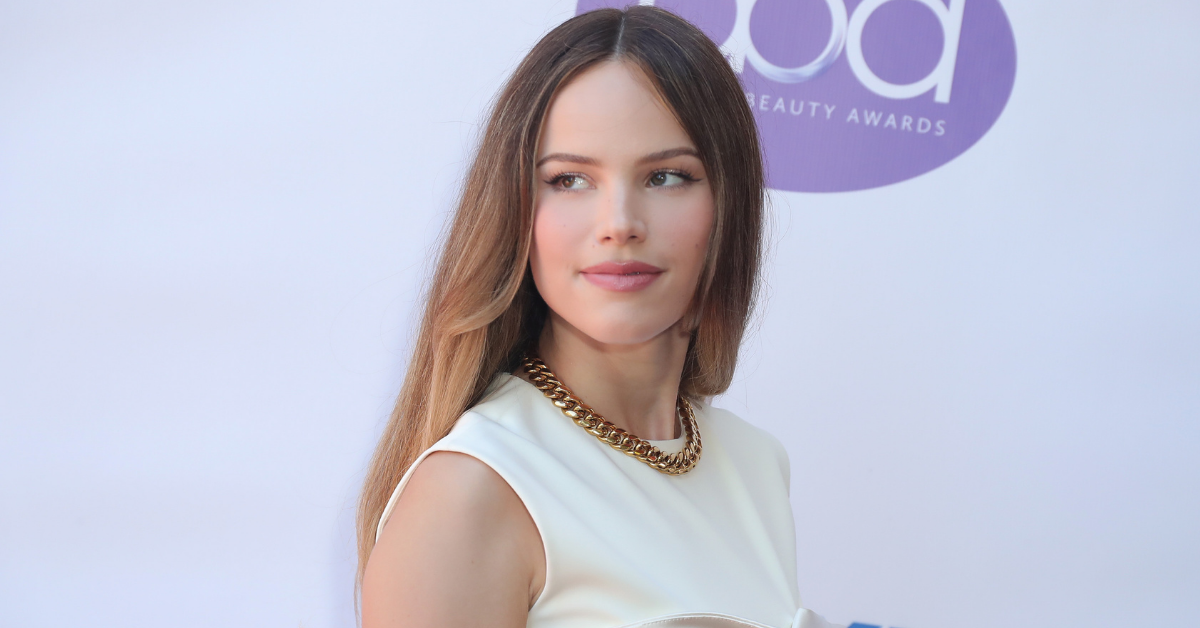 In September 2018, Charlie went Instagram official with actress Halston Sage in a since-deleted post, per BigTop40. Again, it is unknown how long they were together or whether their relationship even made it to 2019. That said, Halston is not believed to be the girl referenced in "That's Hilarious."
He admitted, "It really messed me up. It wasn't like I was the only person on her mind. And I think I knew that going in — what I was getting myself into." In other words, he knew from the jump that Selena wasn't fully emotionally available because she still had feelings for someone else, but he still put himself through the wringer with her anyway.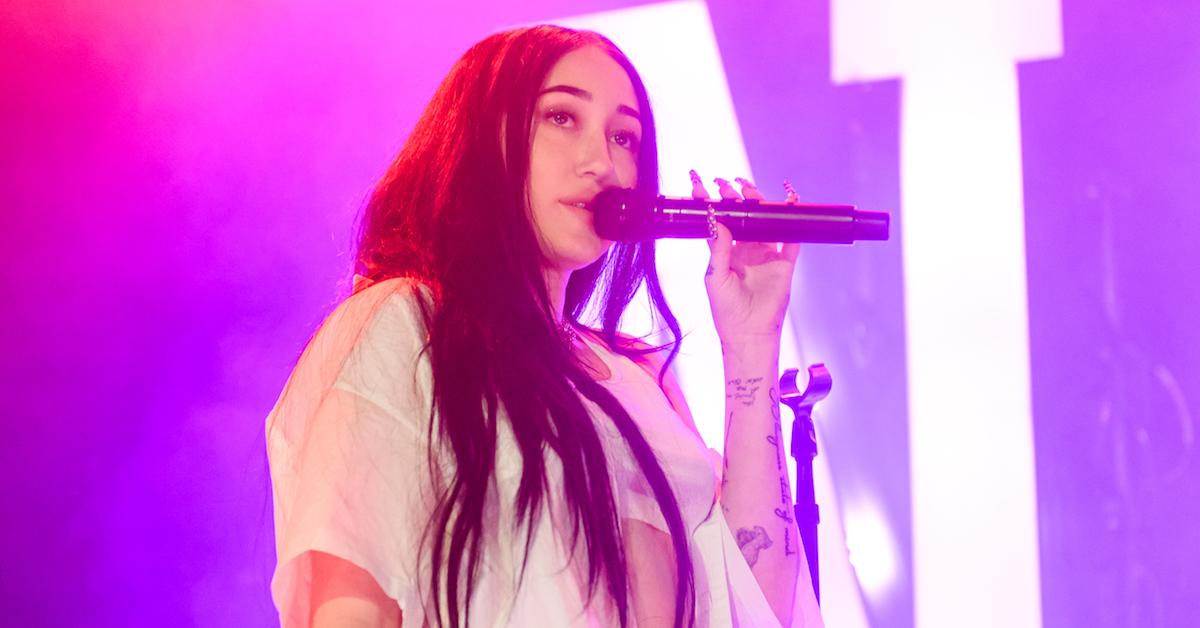 What about Charlie Puth and Noah Cyrus?
Who could possibly forget about the time Noah Cyrus and Lil Xan broke up in 2018 in the most dramatic yet cringe-worthy way possible? She jokingly texted a picture of Charlie minus any clothes to Lil Xan and it resulted in him accusing her of being a cheater.
Somehow, Charlie got involved in the middle of the super weird breakup debacle but in reality, Charlie and Noah never connected romantically in any capacity. In fact, they're not even friends with each other!
Charlie Puth's song, "That's Hilarious," is supposedly about his breakup with Charlotte Lawrence.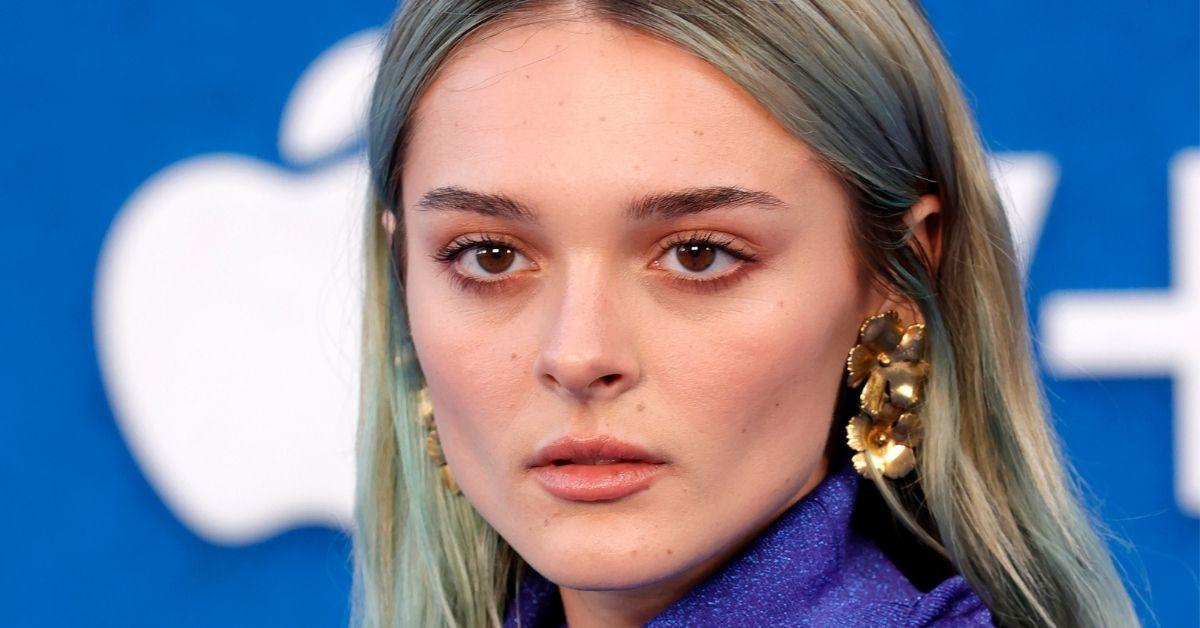 While all evidence of his courtship with Charlotte Lawrence has been removed from Charlie's social media, E! confirmed via this tweet that the couple went public with their relationship on Valentine's Day in 2019.
The duo dated for a few months, but by September of that year, Charlie had confirmed via Twitter that he was riding solo.
So, what happened between them? That's between Charlie and Charlotte, of course! But given how fragile Charlie is in "That's Hilarious," we can assume this breakup was as rough as they get.