Steve Banerjee's story: How did one man go from being the Feminist Icon who founded Chippendales… to a Murderer?
When Somen "Steve" Banerjee moved to Los Angeles from Kolkata, India in the 1960s, he was determined to make his own fortune. Although he came from a comfortable family, Steve wanted to forge his own path. His path led to the creation of the famous male strip club Chippendales — but his greed led him to murder.
So, what happened to Steve Banerjee? The new A&E docuseries Secrets of the Chippendales Murders revisits a crime that is truly stranger than fiction.
What happened to Steve Banerjee?
Before he created Chippendales, Steve operated a gas station in Los Angeles while saving money for bigger things. According to VICE, he purchased the Round Robin club in 1975, turning it into a disco called Destiny II. Two years later, Banerjee met Bruce Nahin, a law student at Loyola Marymount University. When Banerjee was looking to sell his partner's half, Nahin and his father purchased it. Another two years would pass before Chippendales was born.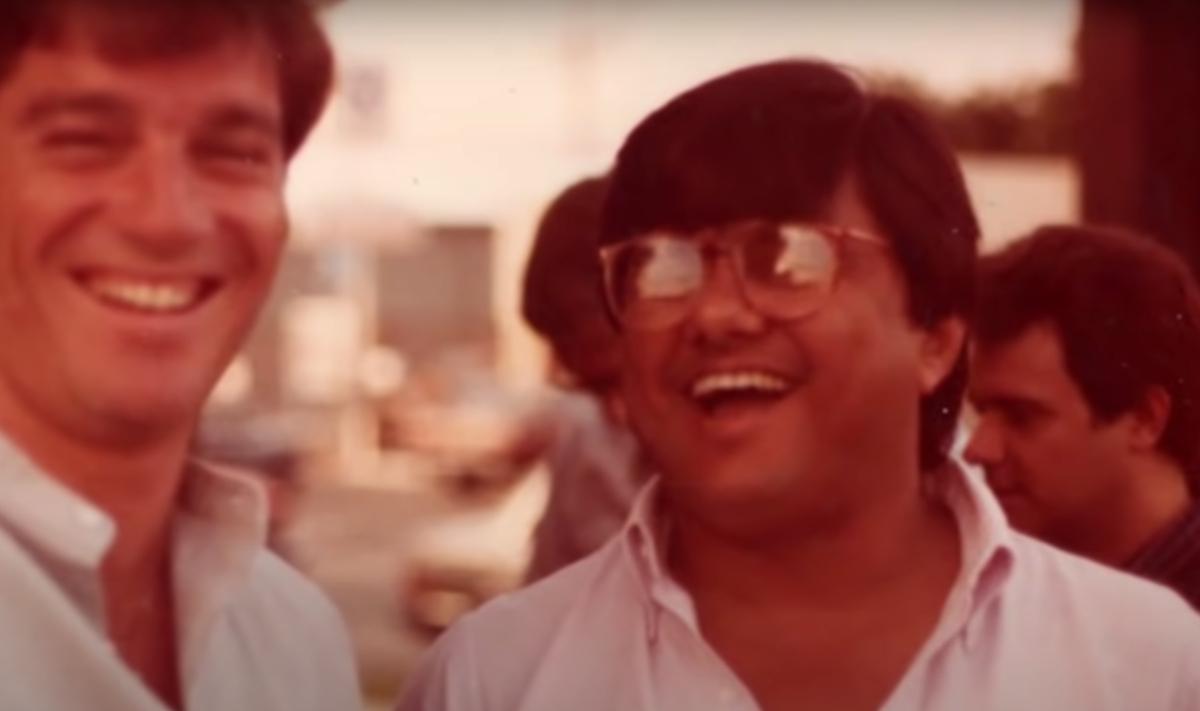 Banerjee and Nahin had a mutual acquaintance named Paul Snider (who later murdered his estranged wife, Playboy model and actress Dorothy Stratten). Natalia Petrzela, host of the Welcome to Your Fantasy podcast, told VICE that "Paul Snider had seen some gay male review and thought it would be kind of like hammy and fun to do this for women. [So] he brought the idea to Banerjee and that's how it began."
Calling it Chippendales came from the Chippendales style of furniture that was found throughout Destiny II. Soon, flyers with the words "Chippendales presents MALE EXOTIC DANCERS. Ladies Only will be admitted during this show," could be found all over LA. After being raided once by the police for lewd activity, Banerjee and Nahin used Playboy Bunnies as inspiration for the Chippendales costumes: bowties, cuffs, and a collar.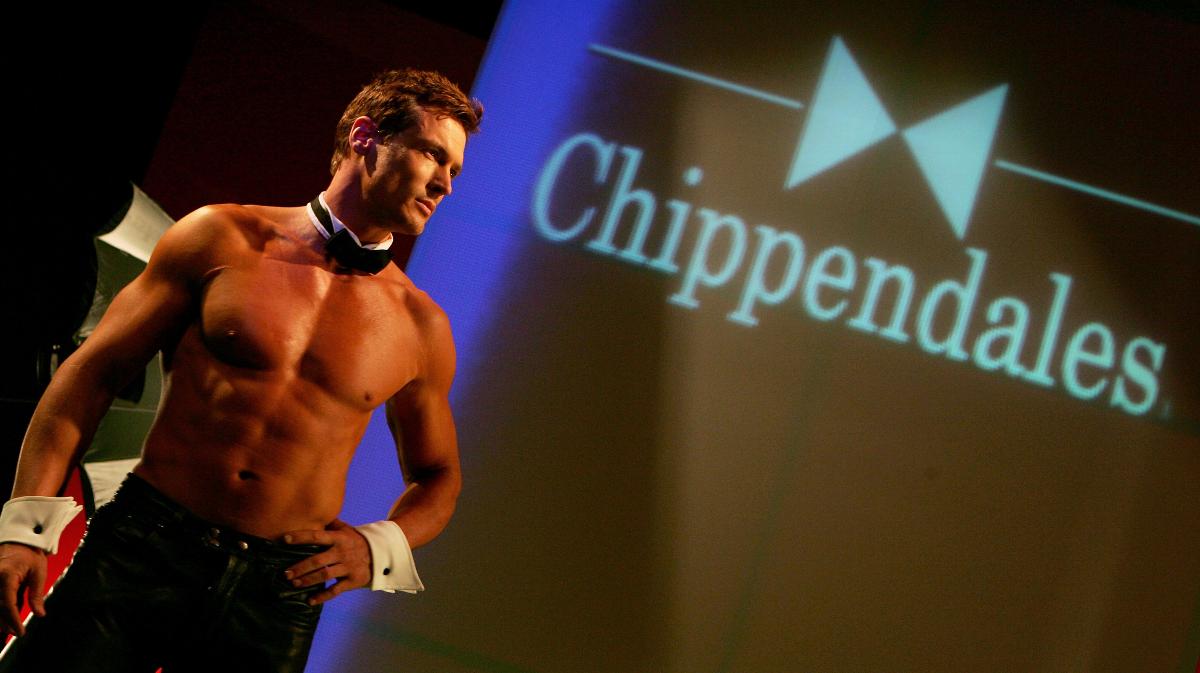 Soon, Chippendales gained enough popularity to warrant a new location in New York City. To help with his new venture, Banerjee hired Nick De Noia, a choreographer and children's television producer who previously won Emmys for his show Unicorn Tales. In 1983, De Noia found a spot in New York for the next location of Chippendales. Once the club opened, Banerjee and De Noia met at a restaurant in LA to hash out what their collaboration would look like. They wrote it down on a napkin.
It was decided that De Noia would be responsible for the touring Chippendales show while Banerjee would run the clubs. However, Banerjee quickly realized that the real money was in the touring show, and he couldn't stand making less than Nick. Three and a half years after their deal was written on a napkin, Banerjee hired former police officer Ray Colon to murder Nick De Noia.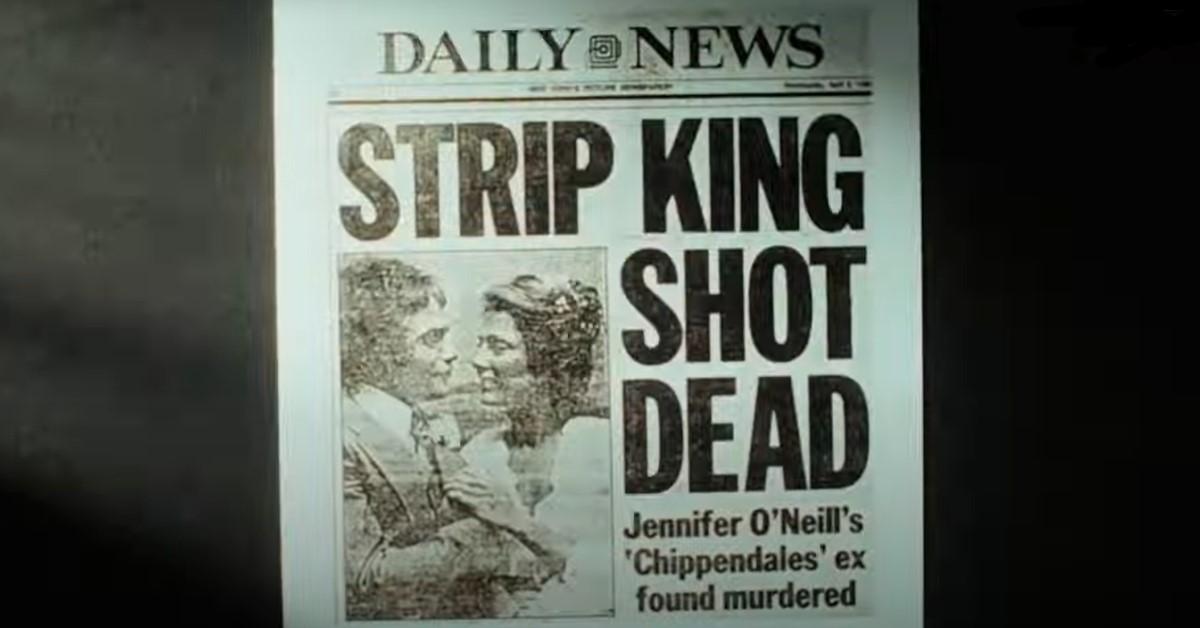 Colon, in turn, hired a man named Gilberto Rivera Lopez who, in 1987, walked into De Noia's Manhattan office and shot him in the face, killing him. Banerjee and his accomplices evaded the police for years. However, in 1991, overcome by jealousy and greed once again, Banerjee had set his sights on Adonis, a male revue show hosted by a former Chippendales dancer that was touring Britain at the time.
Once again, Banerjee reached out to Colon, who hired a different man to fly to London with cyanide, intent on killing several members of Adonis. The man, who authorities called Strawberry, ended up getting cold feet. He returned to LA and notified the FBI of Banerjee's plan. Ray Colon was then brought in for questioning and was soon in cahoots with the FBI after sitting in jail for seven months.
Working as an informant, Colon flew to Switzerland, telling Banerjee he was fleeing from authorities. Once Banerjee met him there, Colon was able to record Banerjee confessing to both plotting the murder of the men from Adonis and orchestrating the Nick De Noia's death. In September 1993, Banerjee was arrested.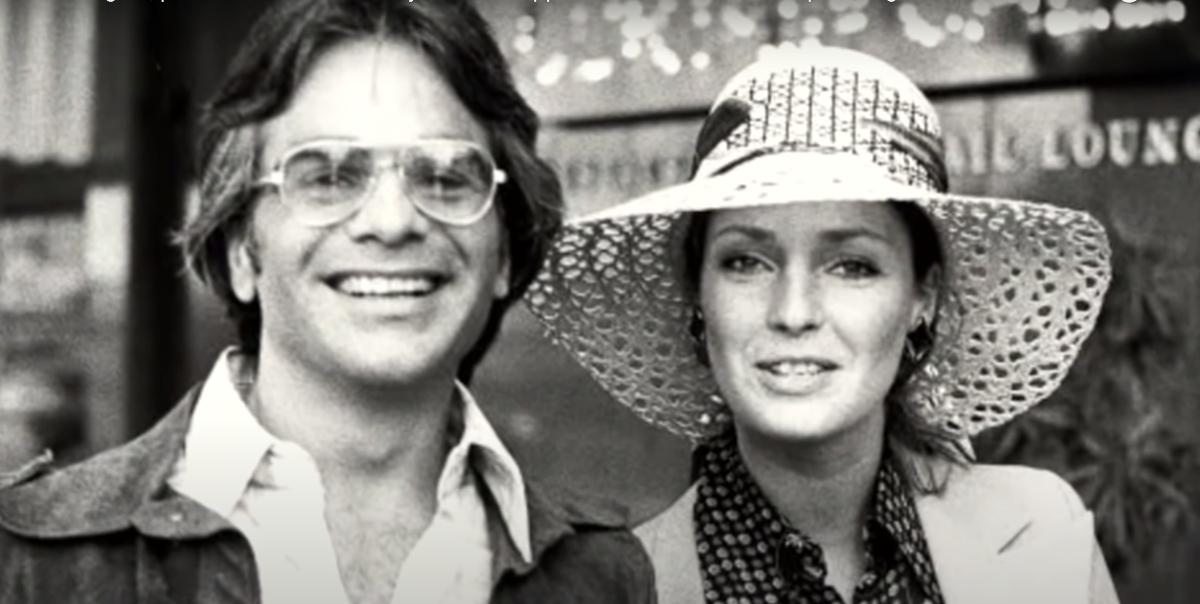 Where is Steve Banerjee now?
Per the Associated Press, a federal grand jury "indicted Somen 'Steve' Banerjee, 46, of Playa Del Rey, on seven counts, alleging murder, murder for hire, racketeering, and arson" in October 1993.
By then, he had already been indicted for the attempted murder of the three men from Adonis, as well as for arranging the murder of Nick De Noia. The charges for arson were also born from Banerjee's hatred of potential competition. In March 1979, Moody's Disco in Santa Monica was nearly burnt down. Five years later, the same thing would happen to the Red Onion Restaurant in Marina Del Rey.
Banerjee's trial was set for December 7, 1993, and on July 29 of the following year, he plead guilty to racketeering as well as arranging De Noia's murder. Under terms of his plea bargain, Banerjee was scheduled to be sentenced to 26 years in prison on October 24.
However, in the early morning on the day of his sentencing, Banerjee was found dead in his jail cell, the victim of an apparent suicide. Speaking with the LA Times, Reonard McFadden, executive to the warden at the detention center, said that although Banerjee showed some signs of depression, no one got the sense that he would take his own life.
See how the whole story of Steve Banerjee unfolds when Secrets of the Chippendale Murders airs across four weeks beginning Monday, March 14 at 10 pm EST on A&E.
If you or someone you know are experiencing suicidal thoughts, call the National Suicide Prevention Hotline at 1-800-273-8255 or text HOME to the Crisis Text Line at 741741.