Chloe and Halle Bailey are famous R&B singers who became famous on YouTube. Here're 10 bigraphy facts about the sisters.
These days, it's not uncommon for celebrities to get their start on YouTube and remain influencers there as well as on various other social media platforms. But when Chloe x Halle, also known as Chloe and Halle Bailey, were discovered on their YouTube channel, their music career skyrocketed into one that also includes acting and, luckily for them, they've been able to ride their wave of fame together.
The sisters, who are in their early 20s and already seeing the kind of music stardom some singers struggle for years to reach, are a collective double threat in acting and singing. And, if you are only just starting to notice them, you might be wondering who their parents are. Because behind every great child star is a parent or two who may or may not have helped them get to where they are.
10 Interesting facts about Chloe x Halle's parents
1. Chloe and Halle Lynn Bailey were born in Atlanta, Georgia, on July 1, 1998, and March 27, 2000, respectively. Chloe is 2 years old older than Halle.
2. They don't come from a celebrity home. Although Chloe and Halle are celebrities in their own right and their star has only continued to rise, they don't come from a celebrity family of any kind.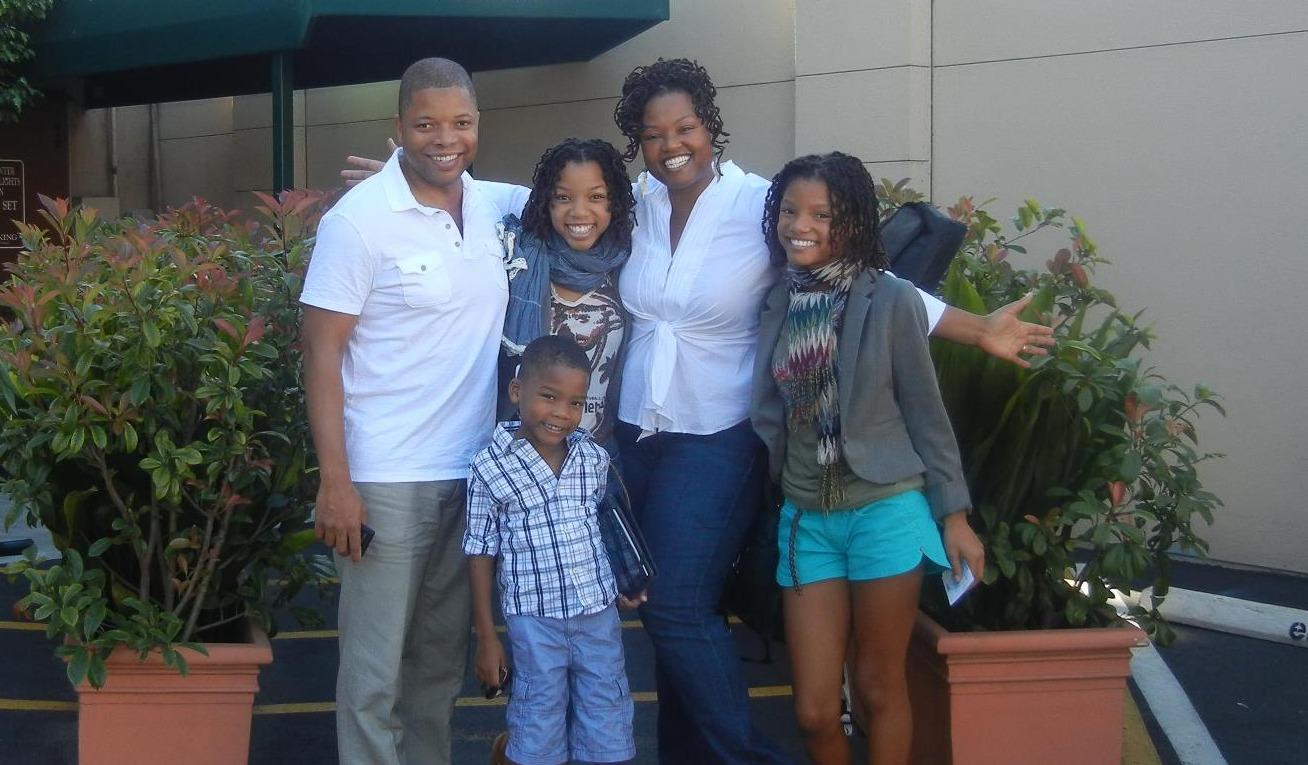 3. The two were raised in Mableton, Georgia, by their parents Courtney and Doug Bailey. The family moved to Los Angeles in mid 2012. They have been married for over 2 decades now. While they seem to be a happy couple, their marriage has faced tough times in the past.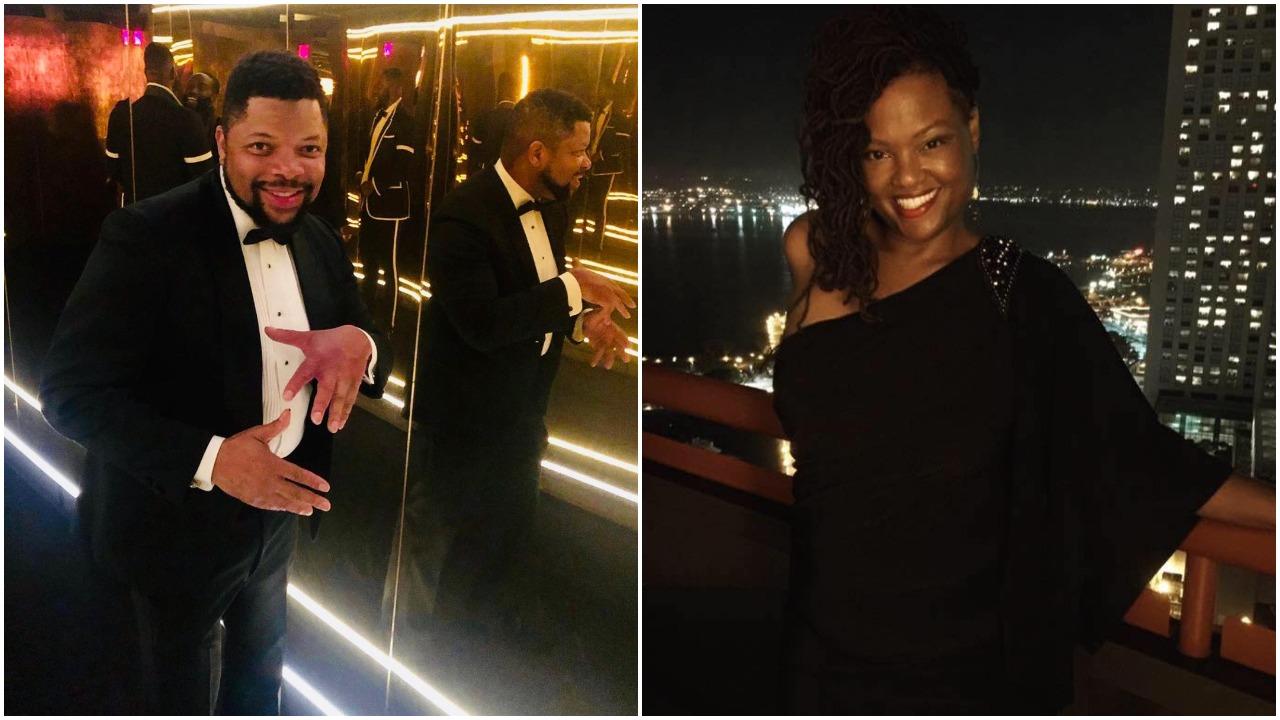 4. The multi-talented singers are of black ethnicity and American nationality. Doug Bailey is from Charleston, South of California. Courtney Singleton is originally from Burke, Virginia. They are both African-American.
5. The rising American stars have a younger brother called Branson. He is also a gifted singer but has yet to reach the global stage. Branson Bailey was born on 3rd October 2005. He is also a gifted singer but has yet to reach the global stage.
6. Their parents, Courtney and Doug Bailey, have supported their daughters as they worked on their R&B group and got into acting.
In addition to their musical success, the sisters have had roles in Freeform's Grown-ish and the movie The Fighting Temptations. Courtney and Doug Bailey are very proud of their daughters, who have won several Grammy awards since they started. The happy celebrity parents continue to be in the lives of the duo stars as they continue to rise in the entertainment industry in their adult life.
7. And while the fame might get to some kids' heads, the sisters seem closer than ever to both of their parents.
They shared a Father's Day 2020 Instagram post about their dad, crediting him for being their lawyer, manager, and an all-around force as they have navigated their fast fame. They also wrote a Mother's Day Facebook post dedicated to their mom.
"She inspires us every single day to be strong, kind, driven, and independent," the sisters wrote about their mom. "It's because of you, mom, that our dreams are made possible. It's because of you that we are the young women we are today. You light a thousand suns with that infectious smile of yours and we're so proud to call you ours."
8. The Baileys are currently living in Los Angeles, California. Douglas is now the full-time manager of the Chloe X Halle RnB duo. In one of their posts, the musical sisters acknowledged that Courtney inspires them daily to be strong, kind, driven and independent.
9. According to documents obtained by RadarOnline, Chloe X Halle's father Doug was charged with two counts of family violence battery, simple battery, and cruelty to children in the third degree in 2007.
He was also accused of physically harming Halle and Chloe's mom and was forced to undergo a domestic violence program for nine months.
Afterward, the charges against Doug were dismissed. It's unclear how serious Doug's accused actions were at the time, but Chloe and Halle's parents seem to remain close to the sisters today. They have both played large roles in their daughters' careers and seem to still be very involved in their lives.
10. Chloe's net worth is estimated to be $2 million. On the other hand, Halle's net worth is estimated to be $1 million. As of their parents, they are reportedly worth than $1 million.
Chloe x Halle got their start on YouTube.
Like other young stars, Halle and Chloe got their start singing on their YouTube channel. And not only did it garner the attention of tons of eventual followers, but it even snagged the ear of none other than Beyoncé herself. After hearing a cover of one of her songs, Beyoncé signed them to her label, Parkwood Entertainment.
Chloe and Halle are actressses and have had stunning roles in popular series.
Another successful part of the sisters' career is their television acting. They both have roles on Grown-ish, one of the Black-ish spin-offs. Chloe and Halle play Jazz and Sky Forster, respectively, and they've been with the show since its start.
They've been in other films like Joyful Noise (2012), Let it Shine (2012), Gsopel Hill (2009), Meet the Browns (2008), Last Holiday (2008), The Fighting Temptations (2003), Austin and Ally (2013), and House of Payne (2007) just to mention a few.
The duo have made TV Music appearances and Soundtracks including Insecure (TV series) Insecure – Red Lights, Dear White People (TV series) – Bougie Party, and Lemonade (visual album) (2016)