Chris Hemsworth revealed a health update that could stop his acting career for a while.
Many people would say Chris Hemsworth takes his health seriously. The Thor star is an avid fan of fitness and often shares his workouts with his followers. Chris has also been vocal about changing his eating habits to ensure he lives a long, healthy life for his wife, Elsa Pataky, and their three kids — India, Sasha, and Tristan.
Chris is also using his platform to learn how to help others prioritize their health and lead healthy lives. In his new National Geographic docuseries Limitless With Chris Hemsworth (streaming on Disney Plus), Chris challenged himself to take on various physical tasks with the aim of improving his strength, learning how to deal with stress, and even accepting the concept of aging and death.
However, a shocking reveal in the series led Chris to consider other ways of staying well. Here's what we know.
Chris Hemsworth discovered he has a "higher-than-average" risk of developing Alzheimer's disease.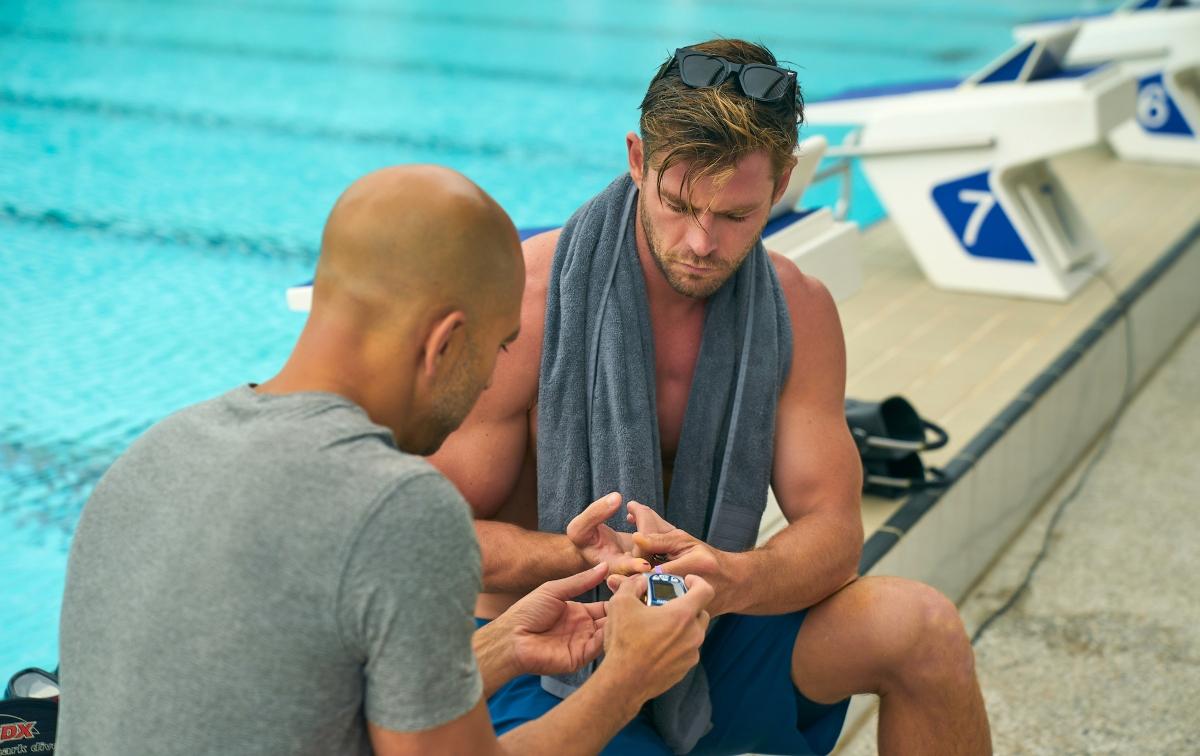 During one episode of Limitless, Chris met with Dr. Peter Attia to speak about human longevity, per Men's Health. After talking with the doctor, Chris decided to have genetic testing to see if he was at particular risk for developing any health conditions. When the cameras stopped rolling, he learned some news that could affect his life long-term.
The Avengers star discovered he has two OPAE4 genes, which are markers for Alzheimer's disease. Chris's OPAE4 genes reportedly make him "eight to ten times" more likely to develop the disease over time. After learning about his health status, Chris decided to take action to slow it down or possibly prevent the disease from happening.
"The show, which initially was an exploration of longevity and, of course, should be fun, became even more relevant and important for me, even more, poignant than I ever thought it would be," Chris shared with Vanity Fair in November 2022.
The action star added that he hopes others will watch his journey on the show so that they can become more aware of their own health. Chris then declared that he's taking a break from acting for the first time in 13 years to focus on what really matters to him: his health and his family.
"It really triggered something in me to want to take some time off," he said of the episode. "And since we finished the show, I've been completing the things I was already contracted to do. Now when I finish this tour this week, I'm going home, and I'm going to have a good chunk of time off and just simplify. Be with the kids, be with my wife."
Does Chris Hemsworth have diabetes?
Chris's test results forced the actor to slow down, but fans have reportedly been worried about his health for some time. In December 2021, a Reddit user screenshotted a photo of Chris filming Limitless.
The commenter noticed that Chris wore a Continuous Glucose Monitor (CGM) on the back of his left arm. Those living with Type 1 or Type 2 diabetes typically use these devices to track their blood sugar without pricking their finger with a standard glucose monitor.
Reddit users wondered if Chris's CGM meant he had either Type 1 or Type 2 diabetes. In the comments, several users mentioned Chris might not be living with diabetes but still wants to track his blood sugar for other purposes. CGM distributors open their products to people who don't have diabetes to help them make healthier food and lifestyle choices. However, Healthline reports that the act is often frowned upon by people who actually use CGMs to control their diabetes.
Chris has never publicly revealed whether or not he has diabetes. Nonetheless, the actor shared in 2019 that he's a fan of using intermittent fasting while prepping for a Marvel movie or simply to improve his lifestyle. He said his routine involves eating only between the hours of noon and 8 p.m., which he said "dramatically increase[s] [his] energy levels."
While Chris seemingly benefits from intermittent fasting, some experts say the practice has been linked to an increased risk of developing diabetes. However, many other health professionals affirm that it can help people with diabetes manage the disease.