Believe it or not, 'Bachelor' contestant Christina Mandrell is related to Country Royalty. Let's meet her mother and father.
The new season of The Bachelor is already heating up. Zach Shallcross, who was previewed to be the show's new star at the end of the last season of The Bachelorette, met five of the women vying for roses after they flew out to meet him during The Bachelorette's 2022 finale.
One of the women fighting for Zach's attention was Christina Mandrell. So, what do we know about her family? Is she related to country singer Barbara Mandrell?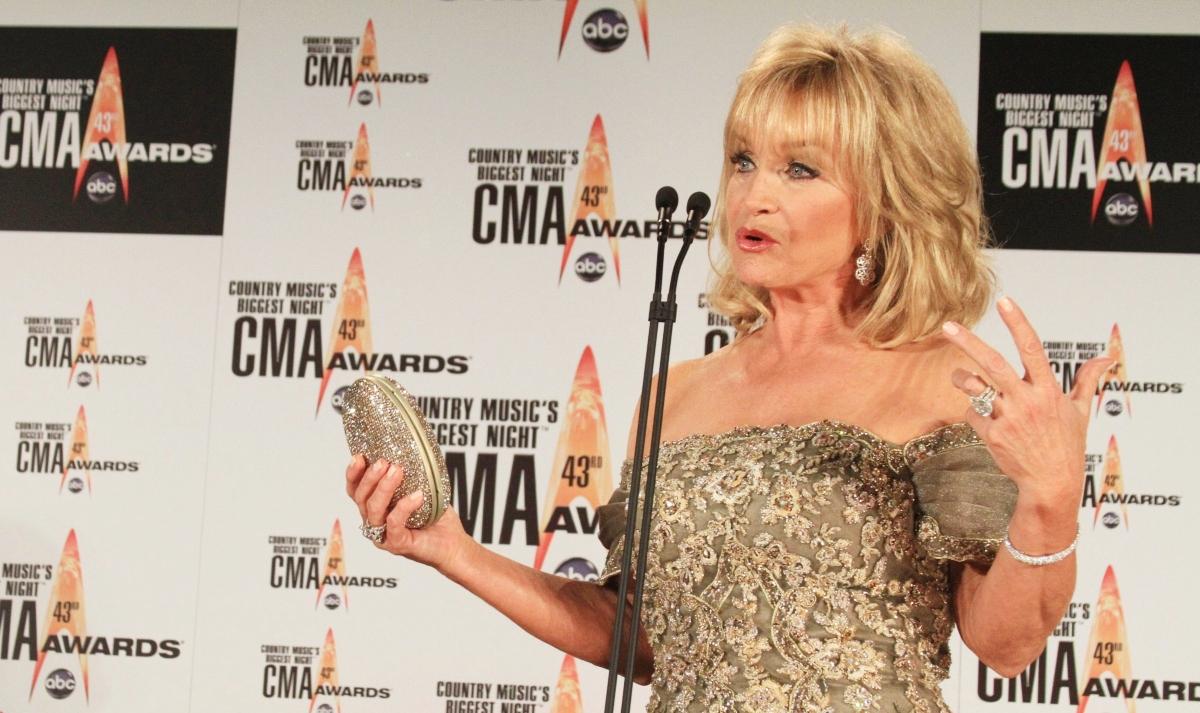 Is Christina Mandrell related to Barbara Mandrell? Who are her mother and father?
Given their shared last name, many naturally wondered if Christina was related to country music singer Barbara Mandrell, known for songs like "I Was Country When Country Wasn't Cool" and "Sleeping Single in a Double Bed." As it turns out, Christina is actually Barbara's niece.
Christina's mother is actress and singer Irlene Mandrell. Irlene first gained popularity as a CoverGirl model and then later as part of the Barbara Mandrell and the Mandrell Sisters TV variety show. She went on to become a member of the Hee Haw cast, as well as a celebrity panelist on Password and Match Game in the 1980s.
In May 2015, Irlene released her very first single, "We Will Stand", which went to No. 1 on the Indie charts.
Christina's father is presumed to be Rob Pincus, whom Irlene married in 1994 and divorced in 2004.
Christina identifies herself as a model, singer, and content creator. She has already been married once before and has a daughter from that relationship. She may not have won the first impression rose during The Bachelorette season finale, but she did get the advantage of meeting Zach ahead of The Bachelor officially starting its new season.
Christina made a boozy first impression on Zach.
During the 2022 finale of The Bachelorette, the aforementioned contestants each did something to charm Zach. Brooklyn, a blonde woman from Texas, said something dirty that got bleeped out for the audience at home. Brianna, who hails from New Jersey, brought a polaroid camera to take a selfie with Zach, and then tucked it away in his pocket. Bailey, a Nashville native, told Zach to remember to think of her daily, while Cat, a professional dancer, simply told Zach that she loved him.
The fifth contestant was Christina Mandrell, who brought two mini liquor bottles for them to chug. A first impression rose was then awarded, but Zach didn't get to choose. Instead, viewers were asked to vote on who would receive the rose, and they decided to go with Brianna, who will now be safe during week one of the competition.
The new season of 'The Bachelor' premiered in January 2023.
Fans have been waiting eagerly for months to see how Zach's season of The Bachelor plays out, and now that time has finally come.
His casting in the role didn't come as much of a surprise, as he emerged as one of the fan favorites during his time on The Bachelorette. He ultimately self-eliminated after accusing Rachel of being inauthentic with him during their time alone together in the Fantasy Suites.
Zach, who had made it clear that he was ready to propose at the end of this process, left Mexico in tears. Now that he has returned as the next Bachelor, though, he seems to be in decidedly better spirits.
"There's no words. I'm just taking this in right now. I'm really nervous, but this is once in a lifetime. I'll be ready," he said after he was introduced as The Bachelor's new star for 2023.
Zach also said that his experience with Rachel didn't fundamentally change what he was looking for.
"I really needed to take some time to reflect. It didn't change how ready I was. I'm ready to find my person," the star added at the time.
Be sure to check out the new season of The Bachelor, airing on Mondays at 8 p.m. EST on ABC.