Dhar Mann and Laura G – Moments American filmmaker and entrepreneur Dhar Mann and his wife-to-be Laura Gurrola were a powerful mixed-race couple – how did they meet?.
Dhar Mann is an intelligent media star running multiple businesses and has earned massive success at the start of his career.
Dhar Mann is a mission-driven entrepreneur with 57 Million social media followers and one of the highest viewed content creators in the world today with over 24 Billion views. His content is mainly composed of motivational, inspiring, educational, and uplifting self-improvement videos about life relationships and business. Dhar focuses on developing ideas that have a massive impact and have helped change the lives of people all across the globe.
The primary purpose of his motivational videos is to push the other people who are struggling in their lives. Therefore, his videos gain billions of views and are shared by several times.
Dhar Mann was born on May 29, 1984, and his zodiac sign is Gemini. He was born in California, the United States, and is the son of Surinder Sing (father) and Baljit Singh (mother). Dhar is an American nationality holder and is of Indian descent.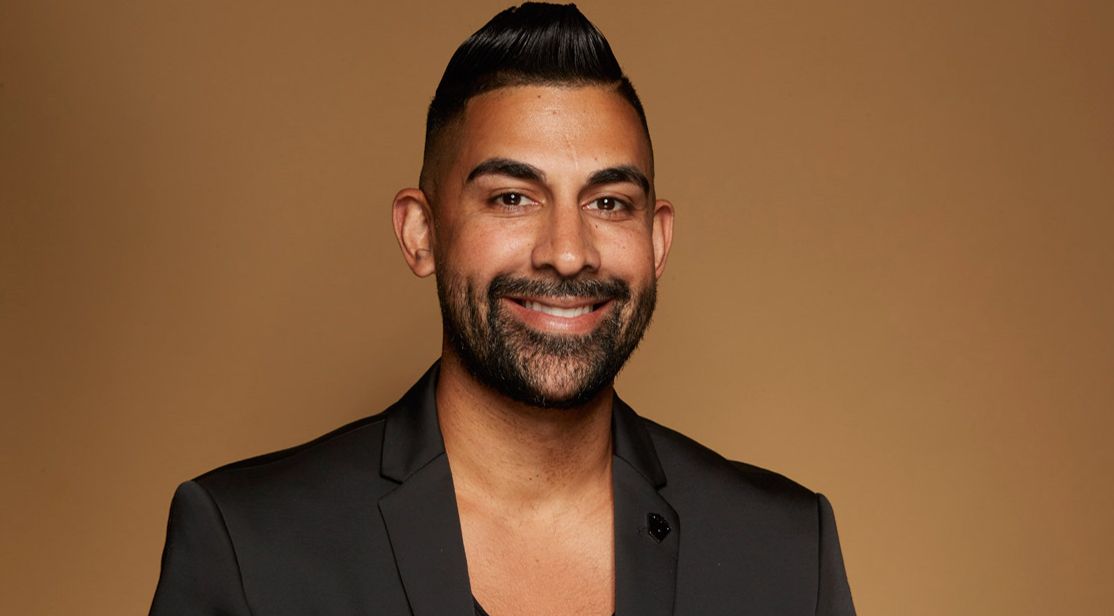 Surinder Sing, his father, was a founder of a taxi company. Therefore Dhar Mann becomes one of the most successful entrepreneurs. He was passionate from an early age and always wanted to run his own business. In addition, Dhar Mann used to inspire other people as well.
He has gained great admiration, care, and love from his parents. His parents have always tried to provide everything he used to be needed in his childhood. Besides being a good human being, Dhar Mann was also good in his studies. He has shown an admirable performance in his academics throughout his life. Dhar Mann has studied economics and political science at the University of California.
Dhar's business experience extends across many industries including real estate, transportation, franchising, cosmetics, subscriptions, social media, motivation, and filmmaking. His story, business, and life tips have been shared on Forbes, Entrepreneur, New York Times, Inc., BuzzFeed, and many more.
Following a devastating breakup at the age of 19, Mann started his first marketing company. On the advice of his brother, Dhar focused his company's efforts on real estate, earning him a fortune. Dhar employed more than 40 people, and he made more money than most of his professors.
Mann dropped out of school to focus on business, but on the urging of his family, he returned to pursue his degree. Soon after earning a degree, the real estate industry crashed taking with it Dhar's successful business. Mann started several businesses after that, but by the age of 30, he was completely broke. He revealed in an interview with 2X eCommerce that he contemplated moving back in with his parents:
"I was living in this tiny studio apartment in Hollywood and at the point where I couldn't even make the next month's rent. I was about to move back in with my parents in Oakland, California, which is super embarrassing being a 30-year-old Indian man moving back in with your family. In our culture, that is the most embarrassing thing for any young man."
Luckily, Dhar learned of a beauty influencer who made money by selling tickets to her global makeup seminars. Dhar resolved to invest in the online makeup industry. He had no prior experience with makeup or online business, but he saw potential in his idea. Dhar owns a cosmetics company by the name LiveGlam which he started with a capital of $600 in starting capital to 8 figures in annual revenue in less than 2 years. He also runs Dhar Mann Studios which he claims to be the fastest-growing social media content creator.
Mann's success in the beauty industry inspired him to share his story via YouTube. He writes on his website:
"A few years ago I went from living in a 4-story Hollywood Hills mansion with 9 exotic cars to being flat broke and sleeping on a couch. After losing everything, I went on a journey of self-discovery which led me to a new path in life. A path of helping others. I now use my story as inspiration to create relatable content to help people all over the world overcome their challenges and live their best lives."
So, being an entrepreneur, businessman, and content creator on YouTube, Dhar Mann has earned a considerable amount of money through a brief period. At the age of 37, the inspiring guy owns a net worth of $150 million – $215million.
Dhar Mann is engaged with a 35-year-old Mexican model called Laura G. The two have been together for a couple of years and are blessed with two daughters.
Laura Gurrola is known popularly for her name, laura G. She is a prolific social media star who is particularly known for her Instagram account. She has earned widespread popularity for her short makeup tutorials and time as a LiveGlam ambassador.
She began posting to Instagram regularly in the early 2010s. She has her line of Laura G makeup through LiveGlam. She has amassed more than 2.1 million followers to her Instagram page.
She was born and raised in the United States but she is of Mexican descent. She and Dhar Mann welcomed a daughter named Ella Rose on May 1, 2020. Their second child, a daughter named Myla, was born in June 2021. Together she and Dhar run the Dhar and Laura YouTube channel.
On their Dhar and Laura YouTube channel, they make weekly videos about their relationship, journey as parents, and fun adventures, including pranks and challenges they do on each other!. They inspire others on how to make them laugh and show how to treat their queens or kings.
She collaborated with fellow social media star and beauty blogger Manny Gutierrez on the highlighter challenge in June 2016.
Dhar Mann and Laura G, the favorite entrepreneur couple for many live in sunny Los Angeles and loves traveling around the globe.
Are you curious and want to know the relationship timeline between Dhar and Laura? How and where they first met, what each thought of the other, and more. Read to the end for everything about Laura and Dhar.
1. Who is Dhar Mann dating? (about Dhar Mann's Fiancée Laura G)
Dhar Mann's fiancée Laura G. is well known as a beauty influencer and successful businesswoman with 2.1 million social media followers. Before she was known on social media, she put her creative talents to work as a wedding planner.
Laura first used Instagram to post pictures of the many details that went into her planning. One day she noticed her shoes perfectly matched the wedding scenery she was part of, and she snapped a quick picture. Within hours of uploading the photo, it went viral
All at once, people started reaching out to ask her about her shoes. So, she started posting her "shoe of the day" every day and she quickly grew a following. Eventually, her page went from fashion to beauty, to lifestyle, and much more.
Laura was born on November 1, 1986. She is a 35-year-old model of Mexican descent.
2. When and how did Dhar Mann meet Laura Gurrola?
Dhar Mann and Laura G. literally "got married the day they met." And there's a really good story behind that.
They met when Dhar was just beginning his company LiveGlam, a cosmetics brand, from his studio apartment in Hollywood, CA.
He was partnering with popular makeup influencers on Instagram to teach live online makeup classes. On this specific day, one of the makeup influencers happened to be teaching a bridal makeup class and asked Laura to be her model. At the end of the class, to complete the bridal makeup look, Laura got fully decked out in the bridal veil and wedding dress.
When the class was over, to celebrate its success, Dhar, Laura, the makeup artist, and a few friends went out for drinks. Laura only had her wedding dress to wear and Dhar was dressed up in a white button-up shirt. Everywhere they went, people thought they had just gotten married. It was a fun, crazy night that they both remember fondly.
3. Dhar Mann and Laura G. friendship and partnership eventually blossomed into a relationship.
Dhar and Laura's friendship blossomed after their 'wedding' night, and after a while, they became business partners.
Laura and Dhar kept in touch as friends. Since they worked in the same industry, they continued to support each other on various projects. Dhar loved the creative vision Laura had, and Laura admired Dhar's operational savviness. Soon the two decided on a business partnership and Laura became the Creative Director and a Co-owner of LiveGlam.
The two soon realized they shared many of the same interests and values, including the importance of family, hard work, and a love for travel. The friendship and partnership eventually blossomed into a relationship.
4. What did Dhar Mann think of Laura when he first met her?
Dhar Mann describes his first thoughts about Laura by saying "I thought Laura was fun, and a little crazy, but in a good way!". Dhar revealed this because he has asserted that they share a funny story about how they met for the first time.
According to Dhar, he had just started his company LiveGlam, a cosmetics brand, and was living and working in his small studio apartment in Hollywood. At the time I was partnering with popular makeup artists to teach online makeup classes. One day Laura happened to be the model for a bridal makeup class.
Laura ends up arriving on time and everyone else is late. So the first time I met Laura she was in my living room with no makeup on waiting for the makeup artist to arrive. Probably not the most comfortable way to meet someone!
According to Dhar, their coincidental meeting is just a remarkable moment in their life, and thought Laura was "fun and crazy but in a good way" at the same time.
5. What was Laura G's first impression of Dhar Mann?
"That he was a creep!! LOL I first saw him at a makeup convention (before I knew he was in the industry) he was walking around with another guy, and I thought 'This guy is a creep, what is he doing walking around a makeup convention, must be here to check out the ladies' HAHA. Then a few months later I'm walking into his studio (I had no idea) to be a model for an Online makeup tutorial. That day turned out to be pretty fun and I realized that my creep radar was way off! LOL"
6. The Best proposal of all time: Dhar Mann and Laura got engaged in September 2019
Dhar proposed to Laura during a magical trip to Paris in September 2019. The motivational content creator took Laura on a surprise 7-day scavenger hunt trip around the world.
He took her to some of the beautiful places in Paris. Organized a meet-up with Laura, her family, and her close friends.
On the 7th day, at one of Paris's top sights, with the Eiffel Tower as a background, Dhar Mann knelt with his knee and proposed to Laura. And Laura said "YES".
They have documented this unforgettable moment in a video, view the magical experience below:
7. Dhar Mann and Laura G. welcomed their first daughter Ella Rose in 2020.
In early May 2020, Dhar and Laura welcomed their first child, Ella Rose Mann. Dhar posted a labor and delivery vlog on his channel and was very excited at the prospect of raising Ella. He wrote on Medium:
"On May 1, our prayers were answered and we finally became parents! With God's blessing, we are all doing great and we are so in love with our precious baby girl. It was an emotional birth that changed our lives forever. I'm so proud of Laura's courage and strength she had during the entire pregnancy and delivery, especially during a pandemic!"
Meet Ella Rose and get to know about the journey Dhar and Laura went through as they become first-time parents by viewing the delivery vlog below!
8. Dhar Mann and Laura G. welcomed their second daughter Myla Sky in 20201
In June 2021 on Father's Day, Dhar and Laura welcomed their 2nd child, Myla Sky! Watch the delivery and labor vlog below!
9. Dhar and Laura G. bought the home of their Dreams in 2020 after the birth of Ella Rose
In November 2020, Mann bought a 9,300-square-foot home in Calabasas for $15.5 million from Khloe Kardashian.
Dhar Mann has been successful for years. He owns house properties and luxurious car collections.
During an interview, he said: "At 21, I bought a Lamborghini Gallardo and 2 houses with my profits from a real estate mortgage company I started in college."
In November 2020 when Ella Rose was born, Dhar and Laura purchased their dream home! Watch the excitement and the moment they get their keys below!
10. Laura met her idol, Mariah Carey "an unforgettable experience for Laura"
Dhar and Laura each make efforts to show their love and affection through small, and sometimes not-so-small gestures.
One of the most personally meaningful experiences Laura had was the opportunity to meet Mariah Carey, someone she has admired her whole life.
For Laura, meeting Mariah Carey was one of the happiest moments of her life. For Dhar, experiencing her joy, became one of his happiest moments of his.
For Dhar and Laura, it doesn't matter how big or small the gesture is, what matters is the thought they put into it and the time they spend together.
11. Laura G. and Dhar Mann Relationship Tip: Couples Should Travel Together
Dhar and Laura keep their relationship strong by constantly traveling together. In a video posted on 4th September 2018, the couple used their relationship as a reference to explain to people why they should endeavor to travel with their partners.
Laura G and Dhar Mann have found that traveling together strengthens their relationship. Whether packing their bags for an adventure near or far, traveling brings them closer together through sharing new experiences and working as a team when things go wrong.
12. Dhar Mann Fiancée Laura G: Creating a Healthy Relationship
Dhar Mann and Laura G have discovered thoughtfulness and intention go a long way in creating a healthy, happy relationship. They have built an incredible bond and continue to support each other both personally and professionally and have exciting plans for their future.
13. Laura helped Dhar Mann to become successful
During an interview, Mann said: "I owe so much of my success to Laura." Dhar later added: "Not only is Laura the Creative Director and driving force behind LiveGlam, a cosmetics company I founded, but more importantly, she helped me become the man I needed to be to succeed."
According to Dhar, Laura helped him to think long-term and be patient. As explaining further, Dhar said, "my whole life I was always trying to take shortcuts to success and want results quickly. She helped me realize that if you stick to something long enough and have patience it will eventually work out".
"She helped me understand the importance of doing things the right way and creating something I would be proud of. She helped me transition my focus from being profit-driven to being purpose-driven. And that changed everything".
"I can say without a doubt if it wasn't for her I would not be the entrepreneur or man I am today" via their vlog, DharAndLaura.com.
14. Is it hard being in a relationship and working together?. Laura G. reveals the pros/cons.
"It took some time to get used to and at times it can be challenging but Dhar and I both have the same end goal and have learned where we both excel in the company, so we try to give each other full control over the things that we are good at. I'm in charge of making things Glam and he's in charge of making things go Live. It's such a rewarding feeling getting to build something with someone you love, I feel like it's made our connection stronger. I would say the only con is never being able to escape work, it goes home with us…luckily we are both doing something that we love and are truly passionate about".
15. Does Dhar Mann and his wife-to-be ever argue since they seem to be a perfect couple on social media?
From social media, it looks like Dhar Mann and Laura's love story is one out of a modern-day fairytale but DharMann has this to say on whether they argue or not.
"100%. We argue probably just as much as any couple because in many ways we see the world differently. She's more detailed focused and I'm more big picture. She's more of a planner and I like to go with the flow. She's more risk-averse and I'm more of a risk-taker. She strives for perfection and I can usually live with "good enough". She spends more time appreciating what we have and I'm always pushing for more".
"We have lots of differences in how we see the world, but we've come to realize it's those differences that make us such great partners. She helps me see things I would typically miss and I help strengthen her where she needs help".
"For instance, my tendency to act quickly and make decisions fast help us move forward in a lot of ways. But her patience and attention to detail helps prevent me from making a lot of costly mistakes. So my ambition gets us moving but her precision keeps us from crashing into the walls".
"We've learned to respect our differences and see them as an asset that helps us learn from each other and grow stronger. Anytime we disagree, we always spend a lot of time discussing it and coming to a good understanding. We let each other make decisions even if we disagree because it's important to empower your partner and let them see things on their own".
"Almost 100% of the time after an argument we end up learning something new or having a better understanding of each other. And that's the important part: it's okay to have disagreements, just make sure to invest the necessary time learning from them to improve your relationship. That's how two people in a relationship can turn one plus one into three".
16. Laura G. tells one thing about Dhar she wish he could change.
"I wish he would see himself as capable and amazing as I do. Dhar is super successful and intelligent but he is his own worst critic. I feel like he is too hard on himself at times and it's hard for him to celebrate his wins/accomplishments. He works so hard and does so much for others, I want him to feel the same joy and happiness that he brings to others".
17. Dhar talks about meeting Laura's family and what it was like
"I have. It feels like I've known Laura's family forever, but it's been less than a year".
"I met Laura's family at her sister's wedding. Laura was with her sister, so I was wandering the wedding by myself and quite nervous. Laura's cousin happens to recognize me from a photo and helps introduce me to everyone".
"The first group she introduces me to is a group of macho-looking, well-dressed men, who happened to be Laura's dad, brothers, and uncles- all in one circle (*gulp). You can imagine how nervous I was walking up to this big group of guys".
"I was terrified thinking everyone was going to either hate me or drill me with questions, but to my surprise, everyone was beyond nice. They were so hospitable and made me feel welcome".
"Now I feel just as close to her family as I do my own. We all hang out together pretty often and have gone on a couple of trips. They're incredible people with big hearts and a lot of fun. I'm blessed to have such great people in my life".
18. Laura discloses her favorite country she has traveled to with Dhar, and why.
Laura and Dhar have been to many places together and according to her, she would always choose the Maldives.
"The resort that we stayed at was beyond beautiful it was straight out of a postcard. It had the whitest sand, bluest water, the most relaxing overwater villas, the yummiest exotic fruit, and the people there were so nice and friendly".
"Normally Dhar and I are constantly on the go when we travel but this time we had 5 nights to just relax, unwind, and enjoy each other's company. Some of my favorite things during that trip were: getting to bike around the island together, jumping in the Indian ocean, feeding the fish, and watching some beautiful sunsets".
19. Dhar Mann tells his future plans with Laura
"Laura and I are beyond excited for our future together. I'm really glad we took our time to build our relationship the right way and to create a solid foundation. We've both grown so much over the years– both as individuals and together. It's been a great ride and I feel so lucky to get to hang out with my best friend every day".
"It's also great that although our priorities might be a little different (I'm a workaholic and she reminds me to stop and smell the flowers), our values are the same. We both value having a strong relationship with God, our families, and each other. We want to give back and help others as much as possible".
"I think 2019 is going to be a big year for us. God willing, we've got plans to start a family together. We hope to have a few kids so I have a feeling I'll be ring shopping pretty soon".
"I'm just so lucky to have Laura in my life. We both have this incredible vision for the future. It's a great feeling to be on an exciting journey together with someone you love and that loves you back".
20. Laura explains where she sees her relationship with Dhar in 10 years
"OMG, in 10 years I will be 42. I love our life/relationship and I pray that it continues to get stronger and we continue to excel and grow as individuals and together. God willing we will have a couple of kids, dogs, our families close by, and we will still be working hard on our goals and business and helping people around the world. We will probably continue to travel, especially since Dhar will be speaking on stages across the world. No matter where life leads us, as long as it leads us together then I will be happy".
LiveGlam
In December 2015, Dhar Mann founded LiveGlam, a cosmetics company in which he took from $600 in starting capital to $20 million in annual revenue in about two years.
All LiveGlam products are leaping bunny, cruelty-free, and vegan certified.
The company inspires beauty enthusiasts by curating and creating monthly makeup products that work for them.
Dhar Mann and his wife, Laura are the owners of the companies currently.
Cars Dhar Mann owns
2019 Rolls Royce Dawn;
2019 Lamborghini Urus;
2017 Tesla Model X.
House
He has a penthouse in Downtown Los Angeles.
In November 2020, Mann bought a 9,300-square-foot home in Calabasas for $15.5 million from Khloe Kardashian.
About Dhar Mann Studios
Dhar Mann is a brilliant media star who is a real inspiration for several people. The 37-year-old young man is an entrepreneur, YouTuber and runs multiple other businesses of his own. He is known for his inspirational videos. He owns the popular Dhar Mann studios.
The mission of Dhar Mann Studios is driven by one founding principle: "We're not just telling stories, we're changing lives".
Dhar Mann Studios don't just create content for the sake of creating content. All of our content is meaningful, intentional, and kid-friendly. Every day Dhar Mann and his team work hard to promote strong family values such as love, kindness, forgiveness, and helping others. They strive to find that perfect balance between entertainment and education so that our videos can not only be interesting but also impactful for adults as well as children.
Dhar Mann Studios produces Content for a Cause
One thing Dhar Mann and his team of creatives love to see are comments from their incredible community saying how much our content has changed their lives. Despite being grateful for such testimonies, they also realize there is so much that can be done.
That's why they go beyond content creation to help non-profits, charities, and marginalized communities with real-world resources. In addition to Dhar's personal donations, they have also set up many of their videos as fundraisers to help support these groups.
Dhar Mann Studios' hope is to be a strong asset to raise money, drive awareness and help to change the lives of communities all over the world.
Dhar Mann Studios' videos are for all races, diversity, and everyone can understnd and relate.
#DharMannFam community includes over 55 Million followers from over 100 Countries. They currently create content in English, Spanish, Portuguese, Arabic, and Hindi with plans to expand to more languages soon.
With such a big community also comes big responsibility. That's why they're doubling down on our efforts by launching a brand new Diversity & Inclusion Department. This will help us ensure proper representation and opportunities both on and off camera.
Where is Dhar Mann Studios located?
Dhar Mann Studios are based in Sunny Southern California near the Burbank Airport. Their 50,000 square foot space is where they house all of our production sets including a school, restaurant, hospital, courtroom, airplane and so much more!
Even though they just started in 2018, we already have an amazing team of over 50 people including screenwriters, producers, directors, shooters, editors, and more! All of the team goes through an extensive multi-round interview process to ensure they have the good family values we preach.
Find Out: How much money Dhar Mann makes in a day, a week, a month, a year off his motivational videos on YouTube.