The R&B quartet known as Xscape is one of the most successful girl groups of out there right now. The group features sisters Tameka and LaTocha Scott, Kandi Burruss-Tucker, and Tameka "Tiny" Harris.
After they were discovered by music mogul Jermaine Dupri, Xscape's career took off under his label So So Def. The group released three albums — all of which went platinum — but ultimately decided to explore solo projects. To this day, the group has sold more than 9 million albums and has three No. 1 songs under their belt.
Over the last few years, XSCAPE reunited and set out on touring endeavors, award show performances, and television projects, including Bravo's SWV & Xscape: The Queens of R&B.
Since the group has frequented headlines with rumors of distress between members, talks about the group dismantling have made their rounds. However, it appears that there is more to the recent chatter.
So, is Xscape still together? Here's everything that we know.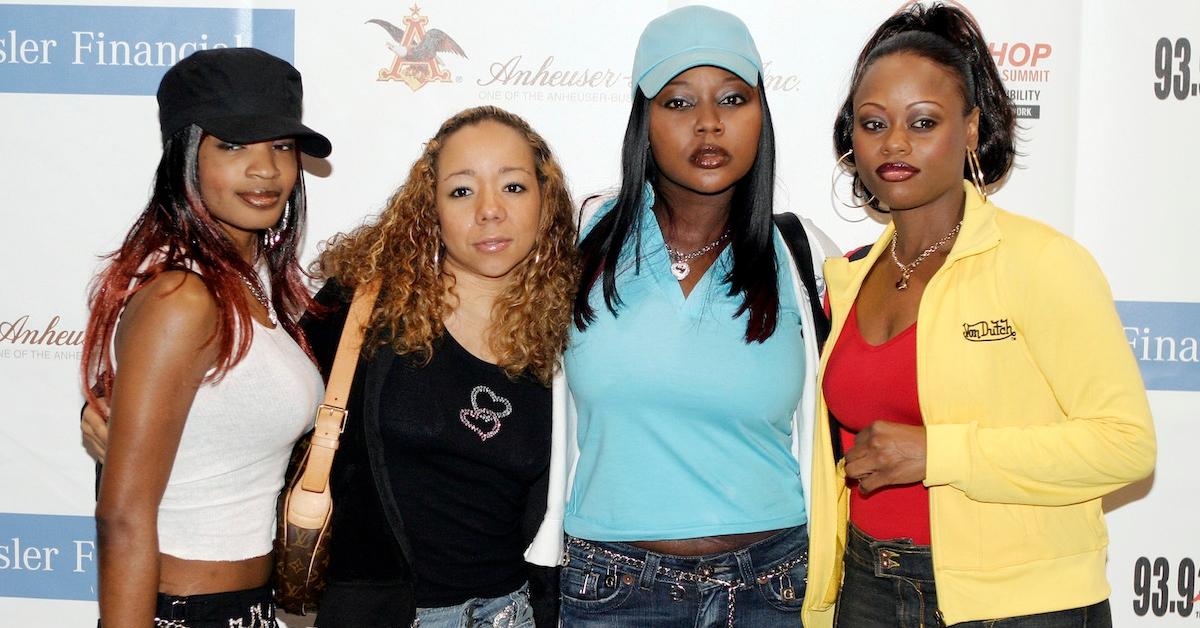 There's no need to panic, Xscape is still together.
A wise person once said, there is a bit of truth to most rumors. And since members of Xscape have gone their separate ways in the past, it was easy for folks to believe that they may have broken up once again.
Thankfully, R&B lovers can chill: The group is nowhere close to breaking up.
According to TMZ, rumors came to light once fans realized that Latocha was left out of the promo for the 2022 R&B Music Experience tour from late October through November. However, there was a plausible explanation for the songstress's absence.
The outlet shares that LaTocha requested for the group to not use the original promoter for the tour due to her husband getting into a verbal spat with the promoter. However, the group decided to keep the business relationship going, which caused LaTocha to bow out of those performance dates.
Interestingly, LaTocha also asked for the group to use the name Xscape3, as they did in the past, but the ladies would not oblige. So, it made things worse.
That said, sources told TMZ that Latocha is still an Xscape member, she simply decided to separate from the group in light of the tour issue. And while taking some space may seem like a final step before leaving the group completely, the source told the outlet that it will not cause a split.
In fact, LaTocha went on to perform with the group at the 2022 Soul Train Music Awards and other events.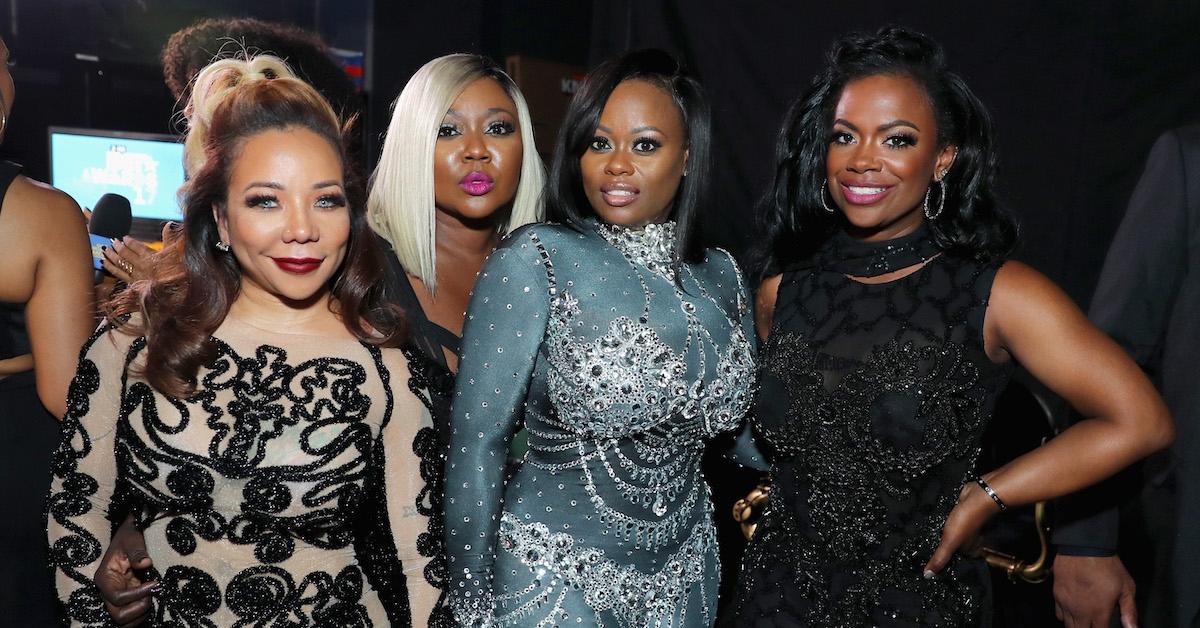 Bravo's 'SWV & Xscape: The Queens of R&B' will highlight both groups' personal and professional lives.
Who knew that a Verzuz battle between these two highly revered groups would help them secure more opportunities?
SWV and Xscape serve up a hearty serving of clean vocals, beautiful cadences, and top-of-the-line writing skills that have made them legends in their own right.
The Bravo limited series consists of six episodes that give fans insight into the personal and professional lives of the performers. Because of the breakup rumors, social media users will be looking to see Xscape's chemistry with one another and get down to the root of their issues — in particular, the friction between sisters LaTocha and Tamika.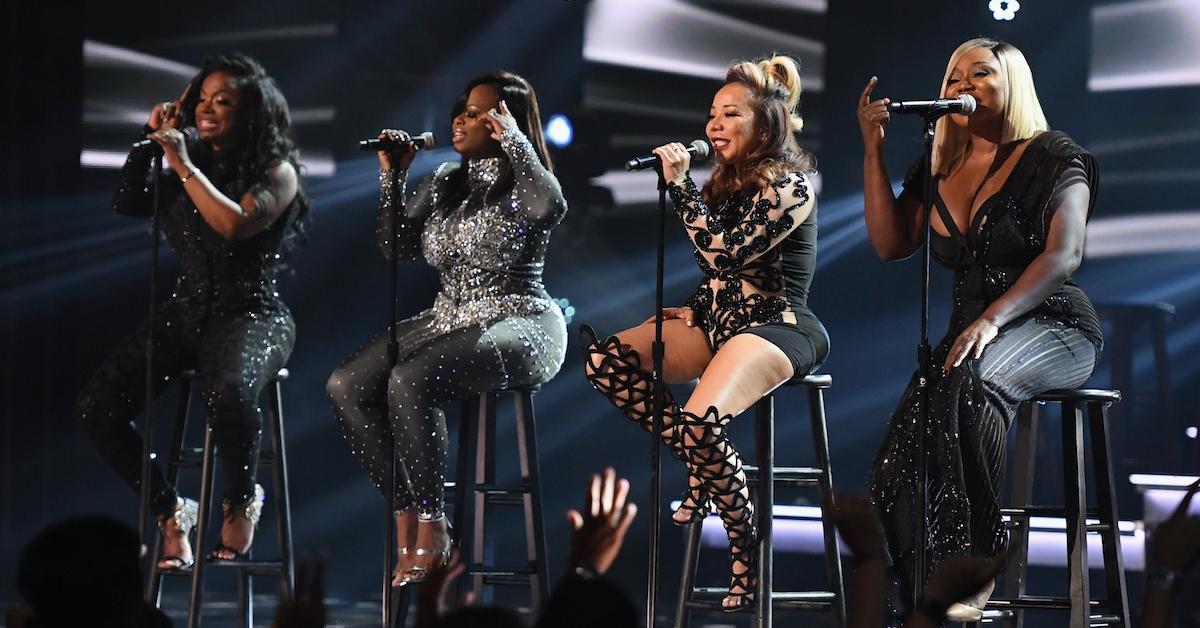 Not to mention, this series allows both groups to put their fan-fueled rivalry to the side and come together to deliver a show-stopping performance for a one-time concert special. Of course, issues from everything including which group should headline to set designs will become a factor.
Per Bravo, "The ladies will take viewers on the ultimate fan experience as they reveal the inner workings of putting on a live concert and expose the … complex dynamics of sisterhood within singing groups —such as the bombshell revelation of the Scott sisters' dark secret, which threatens to tear their family apart and drive a wedge between Xscape."
Will the group be able to juggle their personal and professional lives masterfully to rise to the occasion? Only time will tell.
SWV & Xscape: The Queens of R&B premieres on March 5, 2023, at 9:30 p.m. EST on Bravo.