There are many words one could use to describe Jake Paul, but "responsible" probably isn't one of the first that springs to mind. In spite of that, rumors have been circulating recently that Jake and his girlfriend Julia Rose may be expecting their first child together. Following the circulation of those rumors, many are naturally curious whether there is any truth behind the claims.
Is Jake Paul having a baby?
Jake and Julia aren't currently expecting, but Jake did recently suggest that he and Julia are thinking about becoming parents. During a conversation with UFC fighter Sean O'Malley on his show BS With Jake Paul, Jake suggested that he and his girlfriend had had conversations about becoming parents.
"Julia and I are actually having conversations on like, when to get pregnant," the influencer said.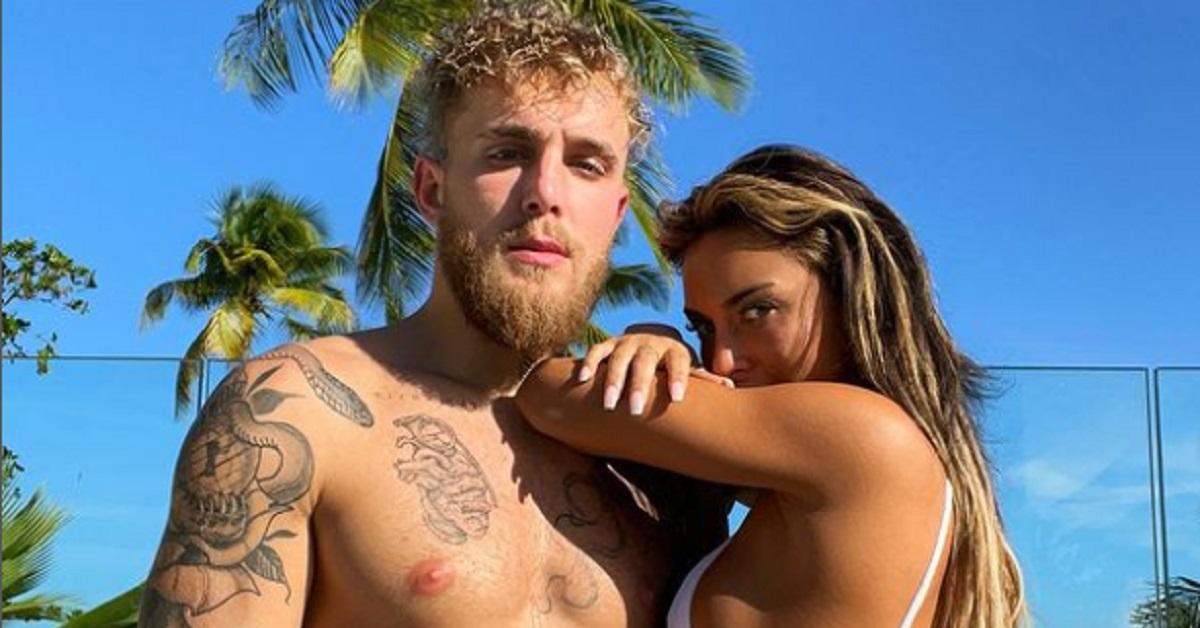 "She's my support system as well," he continued. "Like emotional support and all that; someone I can lean on and you know we're wanting to start a family but I think behind every great man there's a great woman and behind every great woman is a great man."
Jake didn't offer anything close to a firm timeline, so it's unclear how imminent fatherhood may be for him. Ultimately, though, it seems like Jake and Julia are starting to think about parenthood fairly seriously.
Jake and Julia have been together since 2020.
Although Jake is only 25 years old, he and Julia have already been together for two years. They've been the subject of plenty of gossip in that time in part because of the on and off nature of their relationship. Earlier this year, they even unfollowed one another on social media and seemed to be dating other people, although they never acknowledged that they had split up.
Sean thinks Jake may be financially ready to be a dad.
On his own podcast TimboSugarShow, Sean reacted to the news that Jake may be a father soon by suggesting the YouTube star may be able to handle it.
"I think Jake's what 25-26. Usually, I would say I don't know that's pretty young, but when you're financially fine and have that much freedom is different," he said on the show, acknowledging that Jake's YouTube career has left him on solid financial ground.
"Usually, I wouldn't recommend someone 25 to start a family but it's different in your position when you have financial freedom," Sean continued. "You have freedom to do what you want and when pursuing a fighting career a boxing career it almost makes it easier to have a kid it keeps you grounded keeps you humble."
Jake may not be a father yet, but that doesn't mean he won't be one soon. He's certainly in a good financial position to have a kid, but some people may wonder if he's mature enough to handle the responsibilities that come with fatherhood. Ultimately, it will be impossible to say until he's actually a father, and comes face to face with what parenthood really means.