CNN's Senior investigative correspondent, Drew Griffin, dies at 60 — What happened?
With a heavy heart, CNN had to report on the death of its senior investigative correspondent, Drew Griffin, in December 2022. The award-winning journalist joined CNN in May 2004 and covered hundreds of stories and documentaries, many of which brought about change.
On Dec. 17, 2022, CNN was informed by Griffin's family that the journalist had passed away. He was 60 and had been reporting up until the time he died. What was Drew Griffin's cause of death and how much was he worth?
What was Drew Griffin's net worth at the time of his death?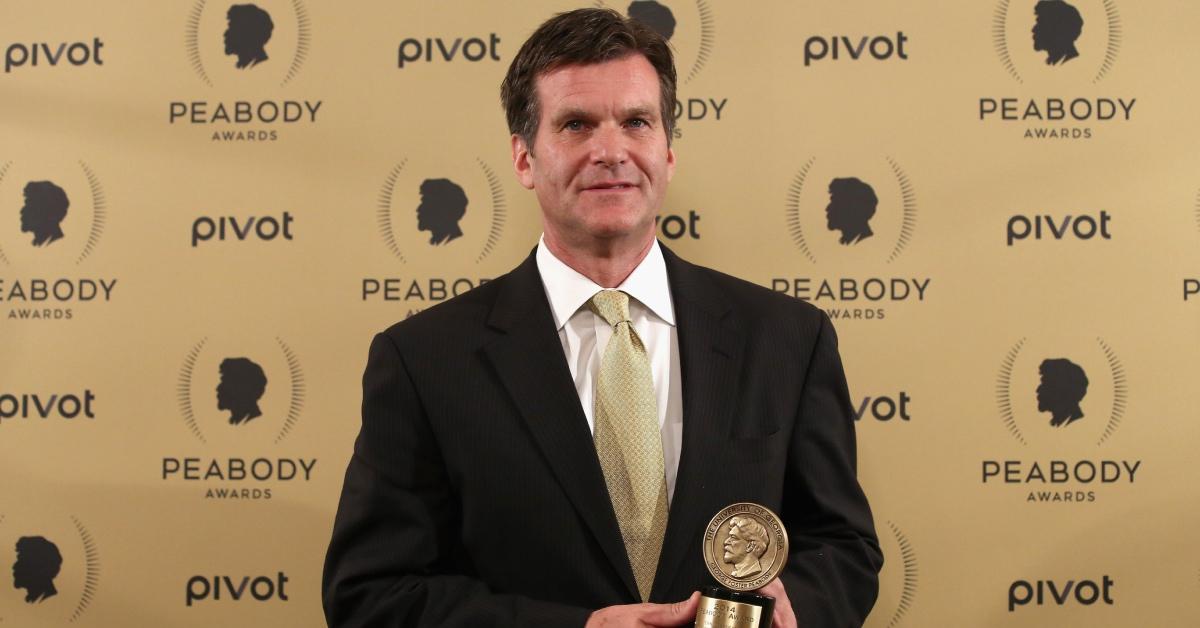 Griffin had a long-standing career in broadcast journalism. After joining CNN, he covered major events and shed light on long-standing issues including the aftermath of Hurricane Katrina (2005) and the delays in Veterans Affairs hospitals that led to the death of at least 19 military veterans (2015).
His career as an investigative journalist also led him to cover stories in Somalia, Singapore, and El Salvador.
Before CNN, Griffin worked as an investigative reporter for CBS 2 News in Los Angeles for 10 years, according to his CNN bio. Given the various roles he held and the high-political figures he interviewed, it isn't surprising Griffin reportedly had a net worth of $1 million.
Although Griffin's net worth hasn't been confirmed, it isn't a far-fetched figure. His colleague, Don Lemon, who joined CNN in 2006, has a net worth of $4 million.
DREW GRIFFIN Profile Summary
Griffin began his career in journalism working for WICD-TV in Illinois. He went on to work for CBS 2 News in California and had his final run as a reporter at CNN. He's best known for his reports on some faulty Ford vehicles and the alleged fraudulent practices implemented at Donald Trump's real estate school.
Profession: Journalist
Net worth: $1 million (unconfirmed)
Birthdate: Oct. 21, 1962
Birthplace: Chicago, Ill.
Education: Studied communications at the University of Illinois Urbana-Champaign
Spouse: Margot Griffin
Kids: 3
What happened to Drew Griffin?
CNN disclosed that Griffin had been battling cancer for a while, and the disease finally gained the upper hand. Most of his co-workers were reportedly unaware of his illness as he preferred to keep it private. Griffin leaves behind his wife, Margot Griffin, and three kids, their daughter, Ele Gast, and their two sons, Louis and Miles Griffin. He also has two grandchildren.
Griffin will forever be remembered by the large group of people he worked with who admired him for his investigative work and ability to get an interview, even with the most non-compliant people. Patricia DiCarlo, the executive producer of CNN's investigative unit, described Griffin as "an exceptional writer who crafted pieces into compelling, must-see TV stories."
Here are a few of Drew Griffin's noteworthy accomplishments.
Griffin wasn't your average investigative journalist. His words held power. CNN said that after Griffin reported on the increasing number of sexual assault allegations made against Uber drivers, it pushed the company to change its background check process.
The award-winning journalist and the team he worked with, also drove former VA secretary Eric Shinseki to resign after they "uncovered delays in medical care that contributed to patient deaths." Over the course of his career, Griffin earned many awards including the Associated Press Television-Radio Association Bill Stout Award for Enterprise Reporting, nine Golden Mikes, and three Los Angeles Emmys.