A new report indicated that Elon Musk was desperate to make Nathan Fielder laugh at his jokes.
Although most rich folks are hungry for more wealth, it seems Elon Musk — aka the richest man in the world — is greedy for something else. In a recent profile with The New York Times, the outlet noted that the Tesla CEO is seemingly obsessed with comedian Nathan Fielder. OK, we can't even blame him because, honestly, the Canadian is kind of a dreamboat.
As per the news outlet, Elon desperately pursued a friendship with Nathan Fielder, who's best known for co-creating, directing, and starring in Nathan For You and as well as his critically acclaimed HBO docu-comedy series The Rehearsal.
Well, did things work out in Elon's favor? Are they BFFS?! Keep reading to find out.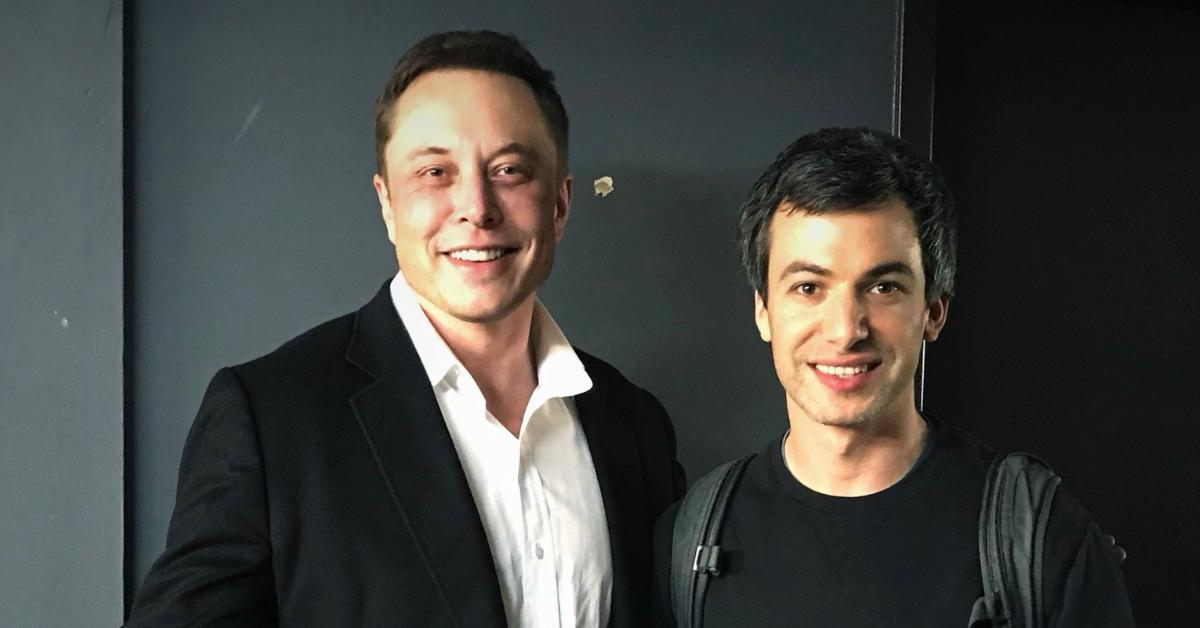 Elon Musk pursued a friendship with Nathan Fielder.
In the New York Times piece about Elon's social life, the report stated the 51-year-old tech mogul is desperate to hang out with Nathan Fielder, as well as the guys behind the beloved adult animated series Rick and Morty.
The outlet noted Elon "pursued a friendship with one comedian whose public image revolves around the outrageous steps he takes to relate to other people: Nathan Fielder, who first became famous for his Comedy Central show Nathan For You, which turned a series of preposterous business ideas, including excrement-flavored frozen yogurt and athletic apparel dedicated to raising Holocaust awareness, into the definitive parody of modern American entrepreneurship."
Now, it doesn't end there; according to the New York Times, the UPenn alum invited Nathan to lunch at SpaceX in 2016. Since then, Elon has invited him to many parties and does all he can to "make the deadpan Canadian laugh."
An anonymous comedy writer told the outlet that Elon apparently "has a deep-seated need to be recognized as funny." That's interesting because if we take a look at the memes and jokes he shares on social media, he's way too corny.
Elon and Nathan interacted on Twitter in 2016.
In February 2016, the angel investor shared a photo of his "Dumb Starbucks" mug — a nod to one of Nathan's business ventures that received mainstream media coverage — to Twitter, writing, "My coffee tastes unusually good this morning." The 39-year-old cringe comedian responded by tweeting, "Shoot me into space please."
A few minutes after their initial exchange, Elon took to Twitter again and essentially offered Nathan free clout by promoting Nathan For You to his millions of followers. "[It's] worth watching Nathan for You on Comedy Central, particularly the "Dumb Starbucks" and "Mechanic/Realtor" episodes," Elon tweeted.
Well, at least Elon has good taste in TV because we wouldn't dare pass on rewatching Nathan For You.