Who is Emily Ratajkowski dating right now? Emily Ratajkowski's relationship history: From Marriage to Eric Andre, naturally
As fans know, Emily Ratajkowski is one of the most gorgeous models in the world. So what is her dating history like?
Emily remains kinda secretive about who she is with, but on February 2023, we got to know much about her current love life.
After weeks of rumors, Emily's new beau, comedian Eric Andre, posted a steamy Valentine's Day confirmation of their relationship on Instagram. This led many to wonder who Emily has dated in the past. Let's get into it.
Emily Ratajkowski's dating history includes lesser-known boyfriends like Andrew Dryden.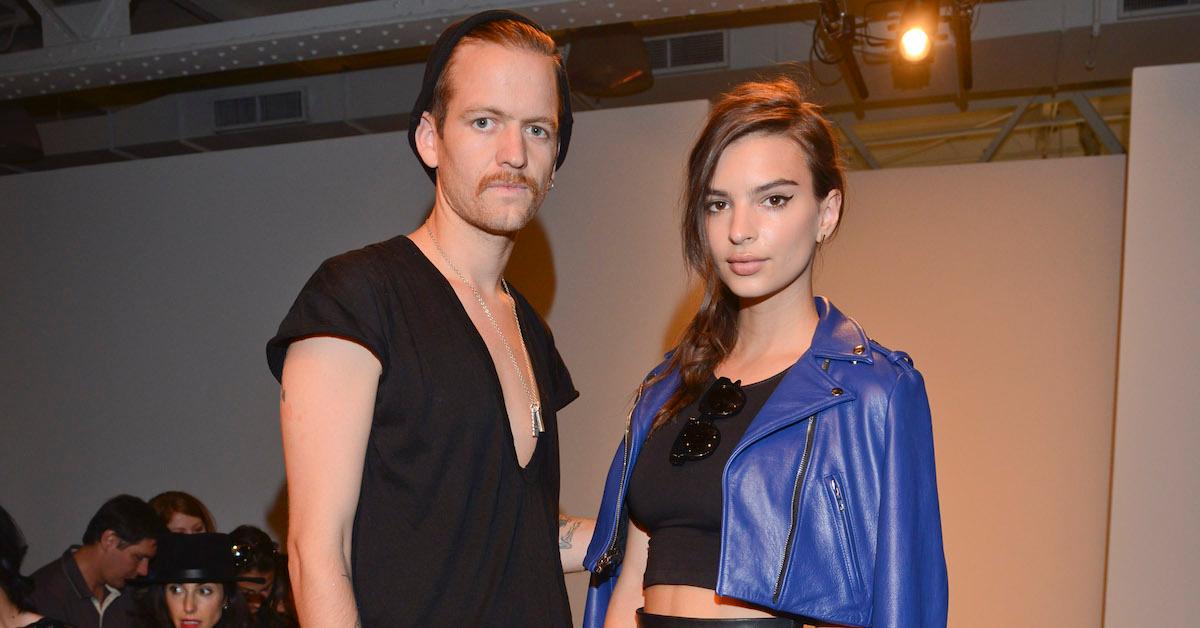 Right around the time that Robin Thicke's catchy ditty "Blurred Lines" hit the airwaves, Emily was linked to art director Andrew Dryden. Not too much is known about their relationship, other than that the couple broke things off in 2014, per the Daily Mail.
The actress quickly moved on with another relatively-unknown man.
Jeff Magid was the next person linked to Emily.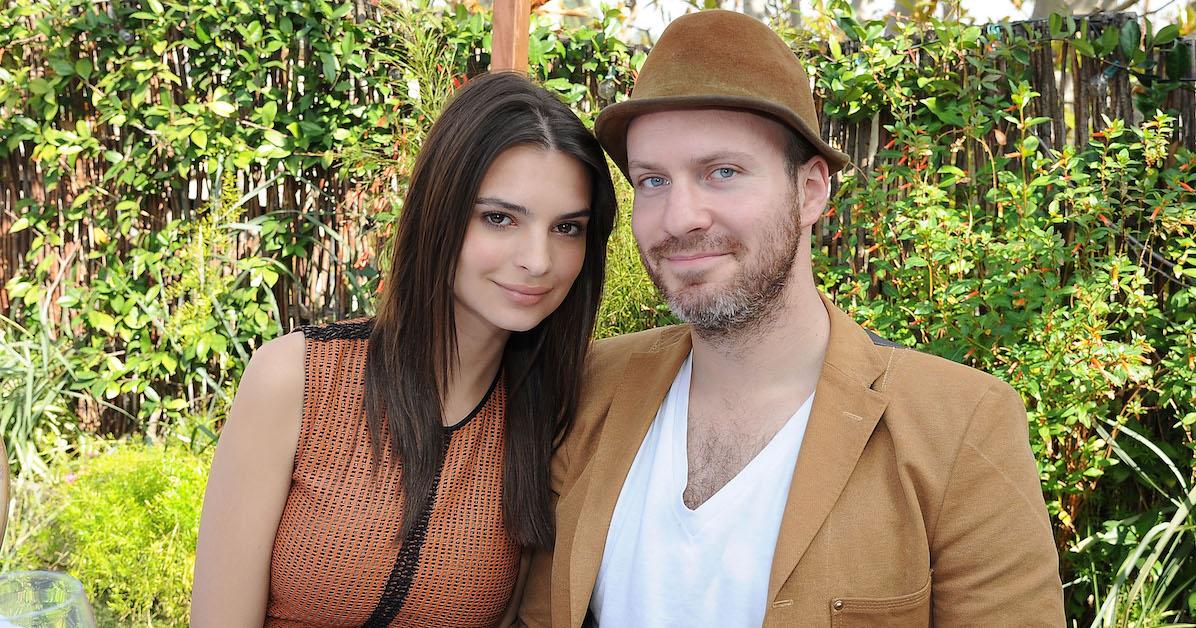 Emily would meet and start dating Los Angeles-based music producer Jeff Magid in 2014, going on to date him for three years, per The U.K. Sun. In 2017, a source told the outlet about the couple, "They used to be inseparable."
But Emily ended up moving out of Jeff's apartment — and reportedly getting married just months later.
Emily married a man she just met. Or did she?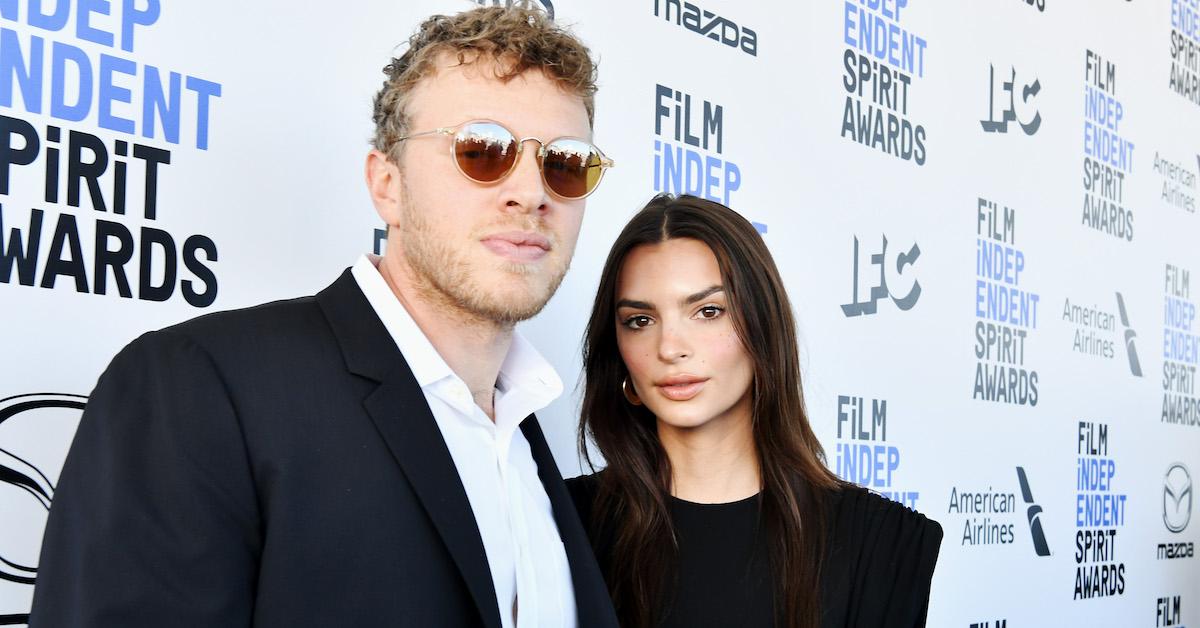 In February of 2018, Emily said "I do" to Sebastian Bear-McClard in a low-key civil ceremony in New York City, per Brides. At the time, it was reported extensively that the star and her new man, a film producer, had only met a few weeks prior to tying the knot.
But according to Us Weekly, as Emily said on Busy Tonight later that year, "We knew each other for a long time before, and he likes to joke 'Yeah everyone thinks we got married quickly, but you vetted me for two years.'"
In 2021, the couple welcomed a son, Sylvester, per BuzzFeed.
Sadly, the marriage didn't last, reportedly due to infidelity on Sebastian's part. Emily filed for divorce in September of 2022, according to Page Six.
Emily reportedly started dating an A-list actor after her split from her husband.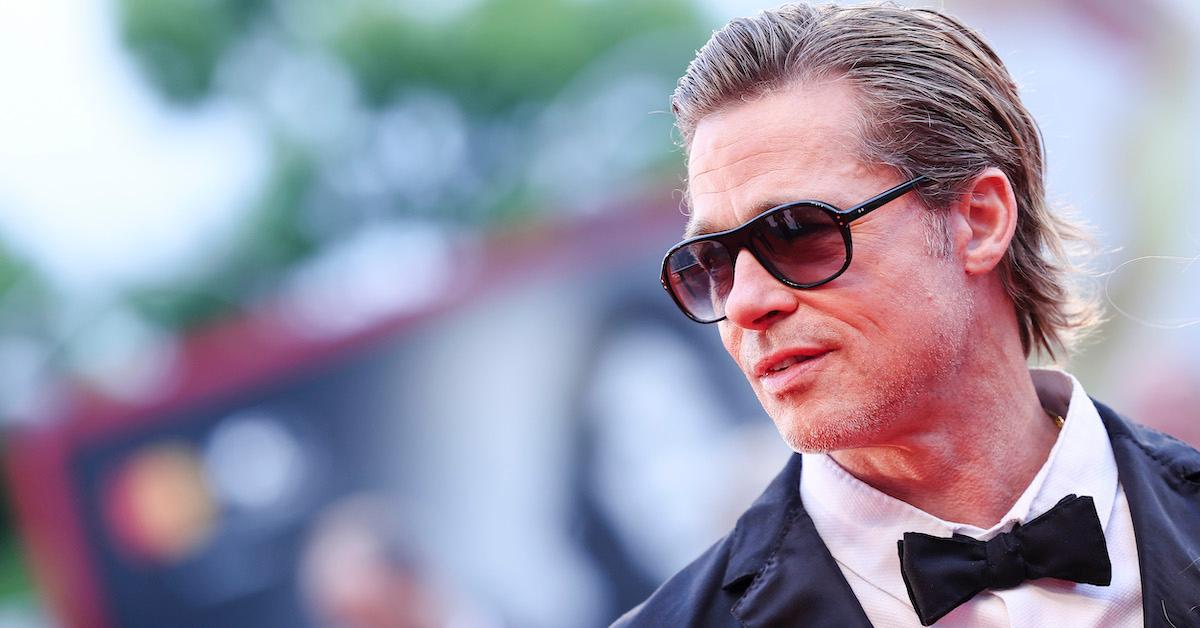 Following her separation from her husband, Emily was rumored to be getting cozy with Brad Pitt, but according to Hollywood Life, they are just friends.
Still, it seems Emily is not used to the single girl life, having told Harper's Bazaar in November of 2022, "I can tell you that I have never been single before." She added, "I have gone on dates."
In fact, now, the model is rumored to be dating someone else who isn't used to being single.
Pete Davidson is now linked to another beautiful woman. Yes, it's Emily!
Who hasn't Pete dated? Of course, he was engaged to Ariana Grande and dated Kim Kardashian for nine months, before the two mega-celebrities split up.
Now, Pete, who also previously dated Kate Beckinsale, is with Emily. As a source told Us Weekly, "Pete Davidson and Emily have been talking for a couple months now."
The stars "both really like each other," per the source, who added, "Pete makes Emily laugh and he loves how intelligent she is." At time of writing, neither star had confirmed their relationship. But here's wishing them the best!
Emily and Eric Andre recently made things official with a steamy Instagram post.
In early 2023, Emily was spotted out on the town with another comedian, Eric Andre. They got cozy at dinner and sat side-by-side at a basketball game.
Then on Valentine's Day, Emily and Eric broke the internet with a post of Eric, very naked, on a couch. Emily can be seen in the background mirror, also naked, taking the photo. This confirmation of their (at the very least) situationship sent social media into a frenzy. Honestly, we love this for both of them.
A video of Emily Ratajkowski and Harry Styles passionately kissing in Tokyo spark dating rumors.
Fans are starting to speculate on social media that singer Harry Styles and actress Emily Ratajkowski are dating.
Fans were surprised to see Emily and Harry being romantic with each other while they were both recently in Tokyo. According to People, Harry was in the country for his 2023 "Love On Tour," which had concert dates on both March 24 and March 25.
They were seen together on the March 25. The two celebrities haven't had any public appearances with each other before. Currently, Emily and Harry haven't commented on the relationship rumors.