Disney's 'Strange World' features their first openly gay character Ethan Clade — Who is behind the voice?
When we're introduced to the Clade family in Disney's Strange World, we quickly realize they are heroes many times over. In the small town of Avalonia where they live, this is a family of explorers in more ways than one. Each character shows a side of people we don't often see onscreen but so desperately need.
Yes, this is a comedy, but it's also a story about festering family issues, new and old, and what can and cannot be forgiven. It's a tale where heroic acts are big (saving a town) and small (saving yourself).
Within this thrilling adventure that centers around a courageous family, we meet Ethan Clade, voiced by Twitter comic Jaboukie Young-White. Ethan is the first openly gay Disney character, which means that, like the Clade family, Jaboukie is a trailblazer. Here's what we know about his journey.
We're finally getting an openly gay character in Disney's 'Strange World.'
Strange World is a fairly layered title for this emotionally charged animated movie that will check off every feeling. It's a generational story of exploration (physically, mentally, emotionally, and spiritually) and how there's more than one way to make your presence known.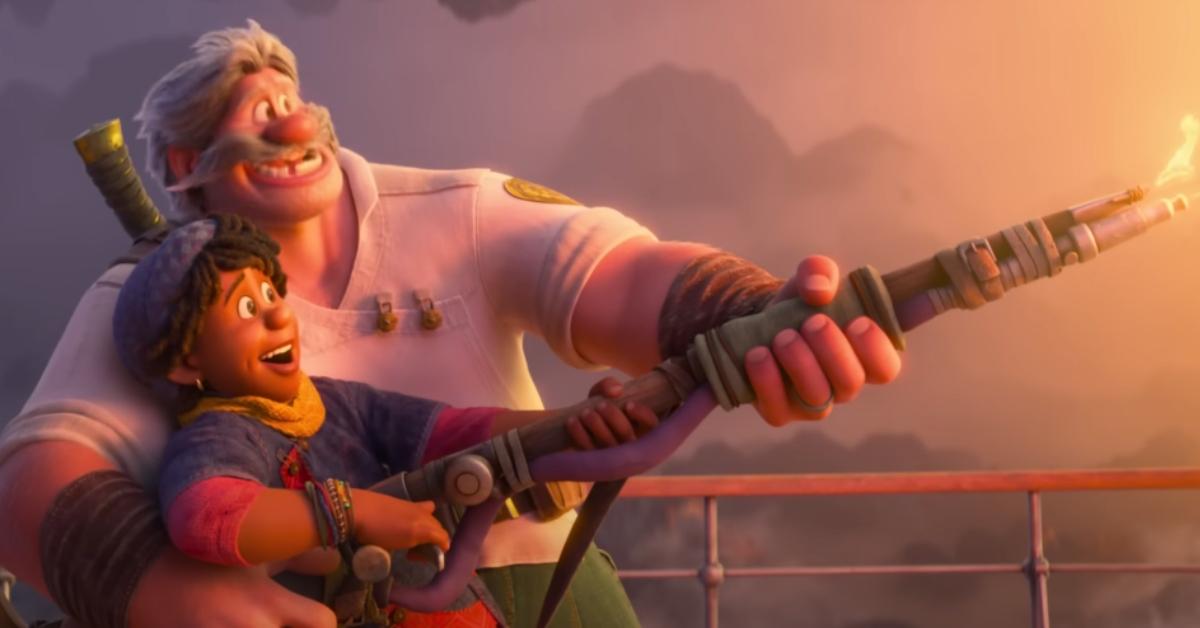 The story centers around Searcher Clade (Jake Gyllenhaal), a farmer who has long been caught between the legacy of his famous father — an explorer who disappeared while on an expedition when Searcher was just a child — and trying to establish a legacy of his own.
Meanwhile, Searcher's 16-year-old son, Ethan, is longing to find his own identity as well. He yearns for adventure beyond his father's farm, much like that of the famous grandfather who he's never met. Ethan sets out to experience the world but, in typical teenage fashion, does so all while navigating his crush on a boy named Diazo.
In an interview with Yahoo, Jaboukie, who came out as queer in 2017, talked about the character of Ethan and what it meant to the LGBTQ+ community to bring him to life.
"It's not a story about him coming out, it's not a story about him trying to find acceptance for his sexuality. It's just Ethan coming into himself wholly, fully, and in an environment that is ready to support him," Jaboukie said.
As always, representation matters and seeing someone like Ethan in a Disney movie is incredible. "I think it would have been dope if I could have seen this as a kid," Jaboukie told the outlet. "Knowing that I could be a part of that for somebody else, that's beautiful."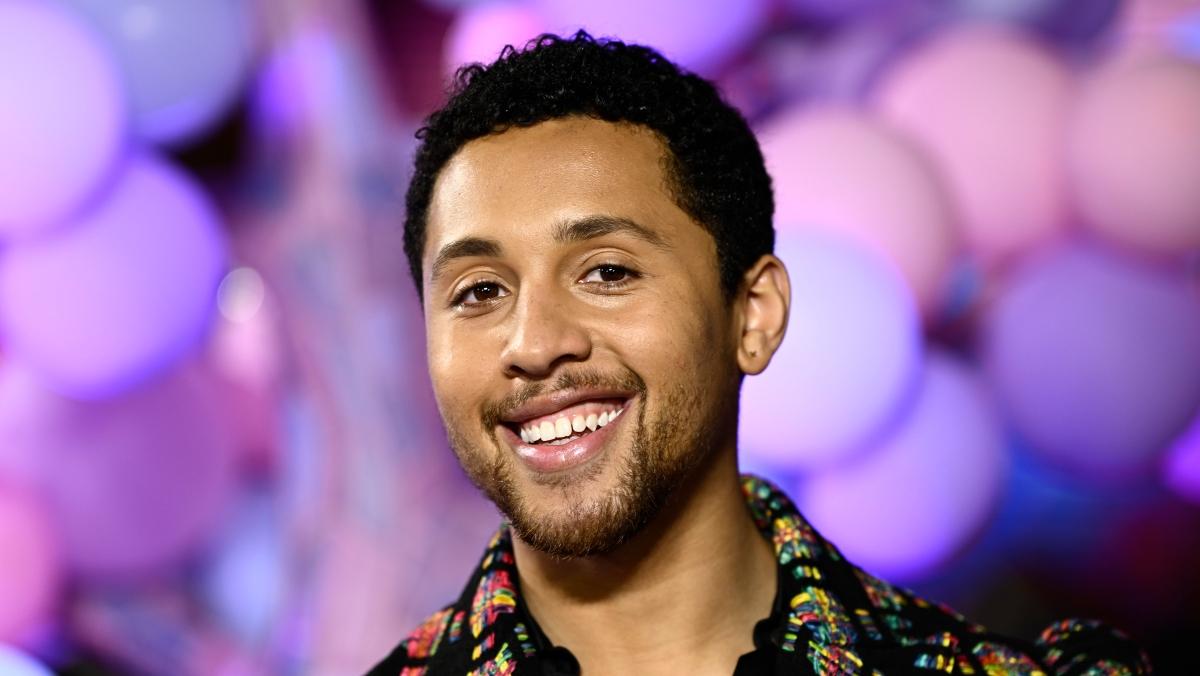 What else have we seen Jaboukie Young-White in?
While chatting with The Washington Post about his movie Dating and New York, we meet the Jaboukie Young-White he doesn't often show on social media. Dating and New York is a romantic comedy where Jaboukie plays a straight man. This wasn't too much of a stretch for the then-27-year-old who's obsessed with rom-coms. Some of his favorites include Eternal Sunshine of the Spotless Mind and 500 Days of Summer (which, let's face it, are more breakup movies than romance).
Jaboukie was catapulted into the zeitgeist via his chaotic Twitter account, which is basically a fever dream of hilarity. It led him to a job as a correspondent on The Daily Show, a writing job on Nick Kroll's Big Mouth, and a starring role in Issa Rae's Rap Sh!t. All of this has been accomplished before 30 has even entered the chat.
But again, it all began on Twitter.
Jaboukie Young-White's relationship with Twitter isn't what it once was.
Jaboukie's recent tweets are, of course, promoting Strange World, but if you take a long, strange trip down his timeline, you'll be gasping with glee and at times horror (in a good way). His sense of humor is open, honest, sometimes biting, and nearly perfect. Now that's he's clearly moving in larger circles, Jaboukie told W Magazine that his social media presence has also evolved.
"I'm approaching a point where I've spent more years of my life on social media than I have not been on social media," he shared. "It's something really interesting to look back on, especially when you're being honest with yourself." (It's safe to say Jaboukie is always honest with himself.)
Although one could say he owes some of his career to Twitter, Jaboukie is not bound to that website. "It definitely rots your brain a little bit," he told W. Since Twitter is crumbling at an alarming rate, he might not have to leave on his own accord. In the meantime, we can catch him in Strange World, which hit theaters on Nov. 23, and is likely to arrive on Disney Plus before the end of the year.