Is Zendaya pregnant with her first child? This is why everyone thinks the Euphoria star Zendaya is pregnant and expecting a baby with her boyfriend, Tom Holland.
As I'm sure you already know, Euphoria star Zendaya and her Spider-Man: No Way Home co-star, Tom Holland, are very much an item. They were first spotted smooching back in July 2021 and the rest is history.
But as they approach their one-year mark, we're starting to wonder: Are they starting to plan a future together? Have they talked about what's next?
Well, according to the latest internet chatter, they might have just become future parents.
Rumors are swirling that Zendaya might be pregnant with Tom's baby. Is there any truth to this? Let's investigate.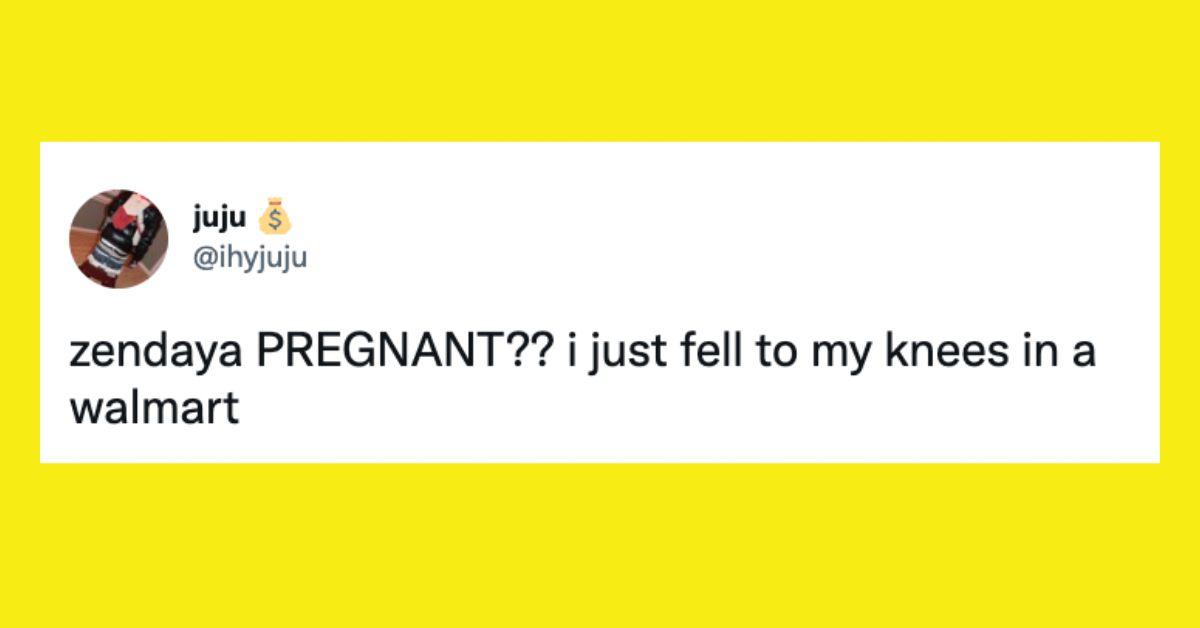 Why is everyone saying Zendaya is pregnant?
It's crazy how quickly something can spread on social media. One TikTok video, which appears to have been created by a fan and not a reputable source like Zendaya herself, has been making rounds on the platform. The video's copy reads: "OMG, Zendaya and her friends just announced that she is pregnant and tagged Tom Holland."
The video shows a series of ultrasound photos that are meant to look like it was taken from Zendaya's Instagram profile; however, if you actually visit her Instagram, you'll see that those photos are fake.
But that's not all. Netizens think is just a sketchy TikTok clip.
One prank video, shared by TikTok user @robairesbussy, includes a photoshopped pic of Zendaya with a baby bump, walking with Holland, and the words, "WAIT SINCE WHEN WAS ZENDAYA PREGNANT." The caption notes the clip is a "#joke."PHOTOSZendaya and Tom Holland's Cutest Pics
Another TikTok video, posted by user Ryan Roberts, shows the poster pretending to gasp at the image of a sonogram of a fetus about 20 weeks old, superimposed on a screenshot of a real Instagram post that Zendaya shared on January 30, which had contained a promo for Euphoria. She had included the caption, "I love you. Halfway there [heart emoji]." The TikTok user edited it to look like she tagged Tom, Zendaya's Spider-Man co-star. The TikTok video also included a text box with the words, "There's no way."
Meanwhile, Zendaya and Tom Holland recently took home top honours at the MTV Movie and TV Awards. The couple won big, with each scoring a performance nod for their respective roles in Euphoria and Spider-Man: No Way Home, which also won the best show and best movie awards.
Spider-Man: No Way Home took home The Best Movie honour. It was competing against films such as Dune, Scream, Shang-Chi and the Legend of the Ten Rings, The Adam Project, and The Batman. The Best Show award went to Zendaya-starrer Euphoria. Others in the same category included names such as Squid Game, Ted Lasso, Inventing Anna, Loki, and Yellowstone.