Inside Grandma Holla's cause of death and the impact the TikTok star left on her fans.
It's not every day that someone wholesome becomes an internet celebrity on TikTok, but that's what happened for Ms. Holla, or Grandma Holla, until her unexpected death, which was shared on social media by her family on Jan. 14, 2023. But how did Grandma Holla die? Her fans are curious about her cause of death and even a bit confused about what happened.
Grandma Holla, whose real name was Helen Davis, was considered to be the internet grandma most of her fans laid claim to. And, while her videos were never heavily edited or focused on any particular TikTok trend, she gained enough followers and regular viewers to be a force on her own on the short-form video app.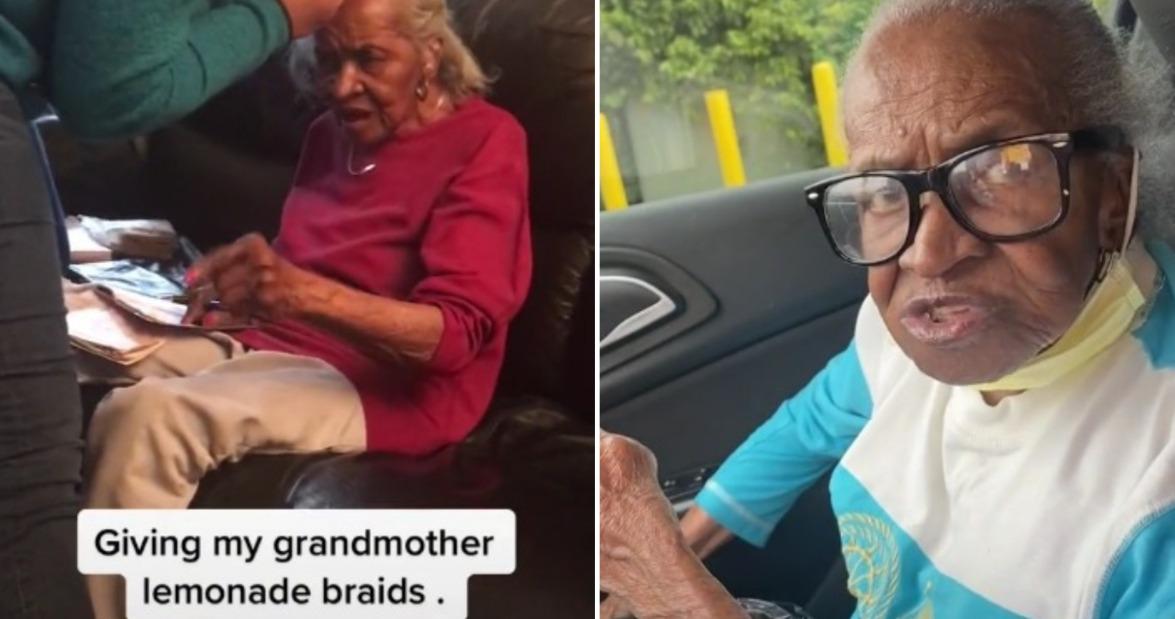 What is Grandma Holla's cause of death on TikTok?
Grandma Holla died in her sleep. Her granddaughter confirmed her passing in a Facebook live video on Jan. 14.
"She went out peacefully," Grandma Holla's granddaughter shared in a live video. "She's not in pain anymore, no more cancer, no more morphine."
While some fans might not have known much about Grandma Holla's battle with cancer prior to her death, it appears that she did struggle with her health outside of TikTok. She was reported to have been fighting an advanced form of cancer.
Grandma Holla was 97 years old at the time of her death.
Who was Grandma Holla on TikTok?
Just in case you're a bit out of the know, Grandma Holla was iconic to many of her more than 800,000 followers on TikTok. If that isn't enough to tell you how successful the real-life grandma was on the app, she also had more than 6 million combined likes on her videos.
Her videos are known for featuring Grandma Holla answering a question about essentially anything and giving an honest and, usually, pretty funny, response.
Those videos helped Grandma Holla rise to internet stardom, even if it was by smaller standards. Grandma Holla's family even started an online catalog for merch for fans. And at the time of her death, Grandma Holla had garnered many dedicated fans who were sad to learn of her passing.
One fan wrote on Twitter, "We shall truly miss Grandma Holla. She gave us so many laughs & great memories. I'm praying for her family through this trying time. May she rest in heavenly peace."
Another wrote, "That was my internet grandma," in a tweet about how Grandma Holla's death affected them.
This death, though not as sudden to some as others, impacted many of the late TikTok star's fans and loved ones and she will be missed.