What is Halle Berry's net worth? Unforgettable movies of Halle Berry have earned her an awesome fortune.
The movies on Halle Berry's resume prove that she's one of the most accomplished actresses alive today. Along with being a noteworthy on-screen star, Halle's also a model and beauty pageant winner. By now, nearly everyone recognizes her and the raw talent she brings with her to every role she takes on.
Over the course of her career, Halle's worked alongside major actors like Keanu Reeves, Billy Bob Thornton, and Hugh Jackman … just to name a few. The fact that she has such an impressive net worth today isn't surprising in the slightest. Here's where her net worth currently stands.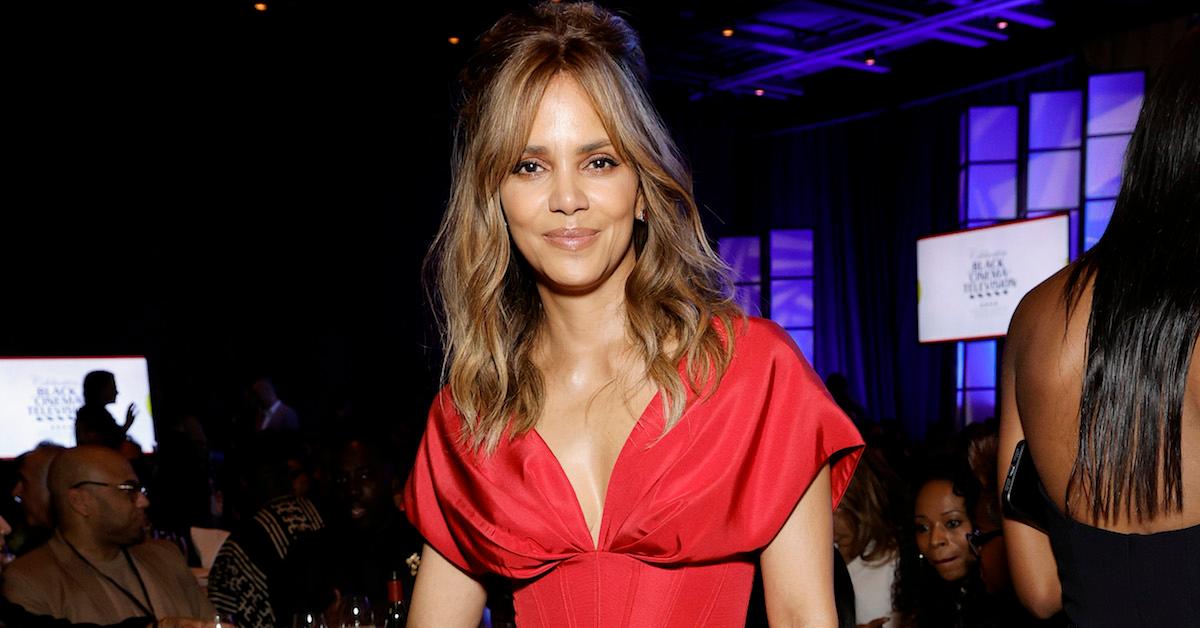 What is Halle Berry's net worth?
As of now, it appears that Halle has a net worth of $90 million, according to Celebrity Net Worth. Taking a deep dive into some of her biggest roles will easily help explain this. In the early 2000s, she starred in movies such as X-Men, Monster's Ball, Swordfish, Gothika, and Die Another Day.
In the mid-2000s, she starred in movies like Dark Tide, Cloud Atlas, and Kidnap. Some of her most recent projects include John Wick: Chapter 3, Kingsman: The Golden Circle, and Bruised.
HALLE BERRY Profile Summary
Halle Berry is a well-known Oscar-winning actress who's starred in movies since the '90s.
Profession: Actress, Model
Net worth: $90 million
Birth name: Maria Halle Berry
Birthdate: Aug. 14, 1966
Birthplace: Cleveland, Ohio
Relationships: David Justice ​ ​(m. 1993; div. 1997)​, Eric Benét ​​(m. 2001; div. 2005)​, Olivier Martinez ​​(m. 2013; sep. 2016)​, Gabriel Aubry (2005–2010), Van Hunt (2020–present)
Children: 2
Education: Cuyahoga Community College
One of Halle's most unforgettable films is 2004's Catwoman. At the time, the movie was considered a flop, but Halle doesn't regret the work she did for DC comic book lovers. In fact, she claims that it was one of her biggest paydays ever! Since breaking into the Hollywood industry, Halle's taken home plenty of awards too. Some of those include a Golden Globe, SAG Award, Emmy, and Academy Award.
In 2001, Halle was also nominated for a BAFTA award. One of the biggest brand deals Halle signed on with was with Revlon. The beauty company invited her to sign an endorsement in 1996 and in 2004, she was willing and ready to renew the contract.
After taking home her Academy Award, her Revlon annual income increased from $3 million to $5 million. It's safe to estimate the worth of her Revlon contract keeps climbing. Being one of the highest-paid actresses of the early 2000s was clearly amazing for Halle's net worth.
What was Halle Berry's life like before her $90 million net worth?
Halle was born and raised in Cleveland, Ohio where she lived with her mother. Her parents got divorced when she was 4 years old. The name she was given at birth was Maria, but her parents didn't want to stick with that idea. and her name was legally changed to Halle Berry when she was only 5.
In the early '80s, Halle started competing in beauty pageants and even took home a couple of coveted titles. She won Miss Teen All-American and Miss Ohio USA in 1985. She also won the Miss USA World Beauty pageant in 1986.
Beauty pageants and modeling quickly led Halle down the acting path because she knew she could bring more to the table. Her first role was on an ABC sitcom called Living Dolls. That was obviously just the beginning!