Who is Hilary Duff married to? A list of every boyfriend Hilary Duff has had can be found in her dating history.
In Hulu's HIMYF, Hilary Duff plays Sophie, a relatable modern woman looking for love in New York City. While her real life couldn't be more the opposite (she's married with three kids!), Hil has definitely been through the trenches when it comes to dating.
The Lizzie McGuire alum has had multiple relationships over the years. Have you kept up with them all?
In the words of Hilary herself, "Let's go back, back to the beginning." Keep scrolling for a rundown of all of Hilary Duff's past boyfriends — as well a bit more on the man who has won her heart for good.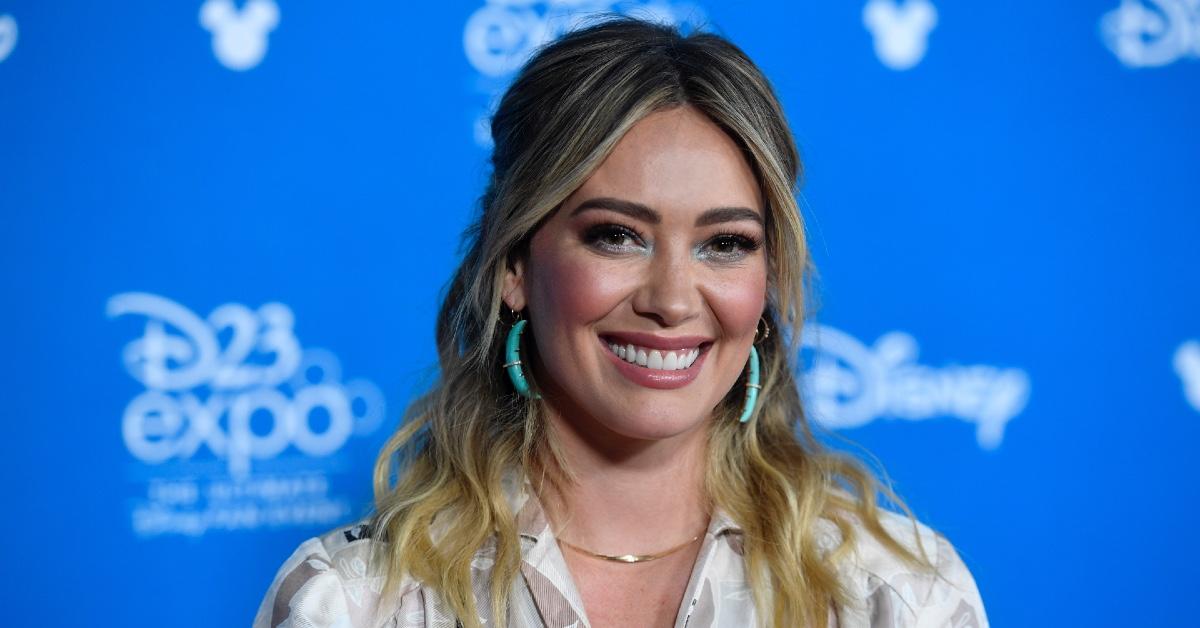 Aaron Carter
Boy does this bring back memories! Hil began dating "I Want Candy" crooner when they were both 13 years old. Aaron even appeared on an episode of Lizzie McGuire at the time.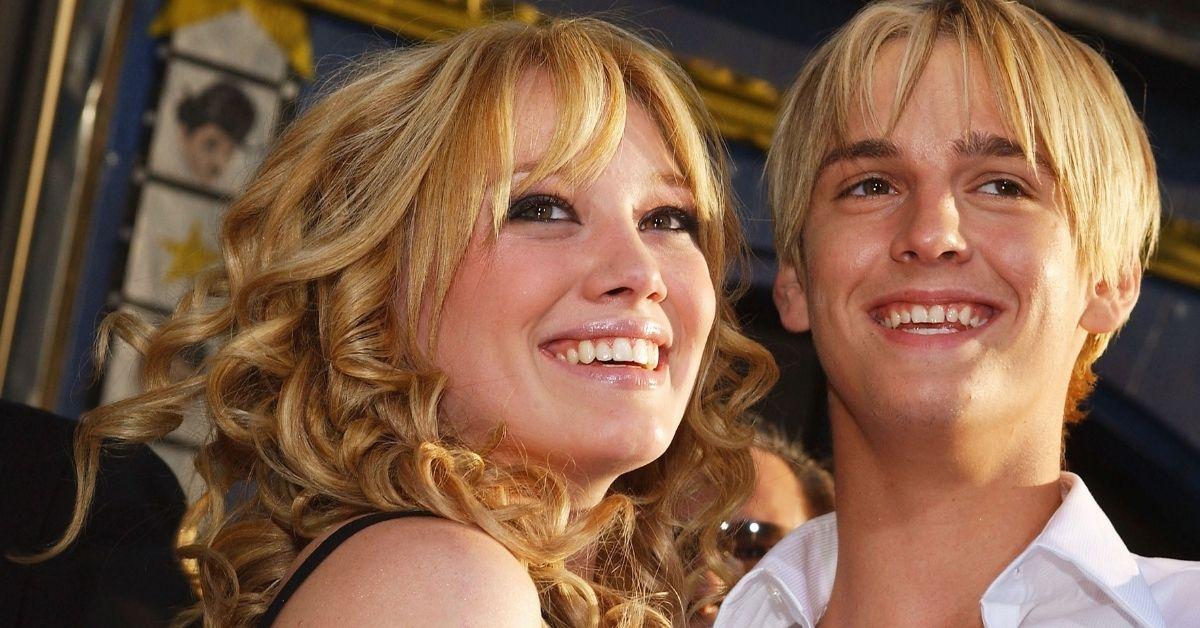 The young starlets dated on and off for a few years in the early 2000s. However, things started to get messy when Aaron was also seen hanging out with Disney Channel star Lindsay Lohan at the time. Basically, Hil and Lindsay became instant arch-rivals but finally laid their feud to rest in 2007, per People.
Frankie Muniz
Another iconic couple! The two got together in 2002 after filming the 2003 teen action flick Agent Cody Banks. They broke up in 2004, and Hilary did not star in the film's sequel; however, the two appear to be on good terms.
In 2016, the Malcolm in the Middle star tweeted a pic of him and Hilary on a motorcycle from the movie, saying, "This car took me on my first date, picking up Hilary Duff. I'm assuming it looked something like this photo! Yes!!"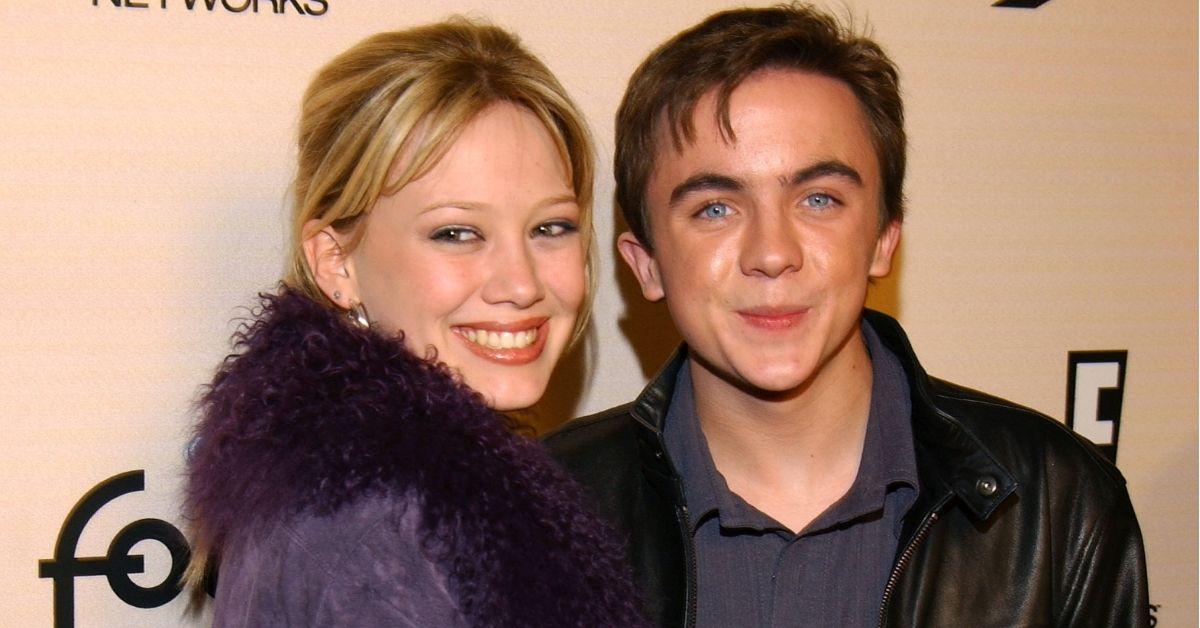 Jordan Masterson
In one of Hil's shorter relationships, she dated actor Jordan Masterson, who also starred in Cheaper by the Dozen with her. They dated for three months then Hilary allegedly broke it off because of her busy schedule, according to Pop Dirt.
Joel Madden
When Hil was 16, she began dating Good Charlotte band member Joel Madden. As we later learned, she was completely enamored with him. "It was so all-encompassing," she told her Younger costar, Nico Tortorella, during an episode of The Love Bomb podcast. "It was so intense. It was my life. It was like every minute of my day. It was pretty major," she continued.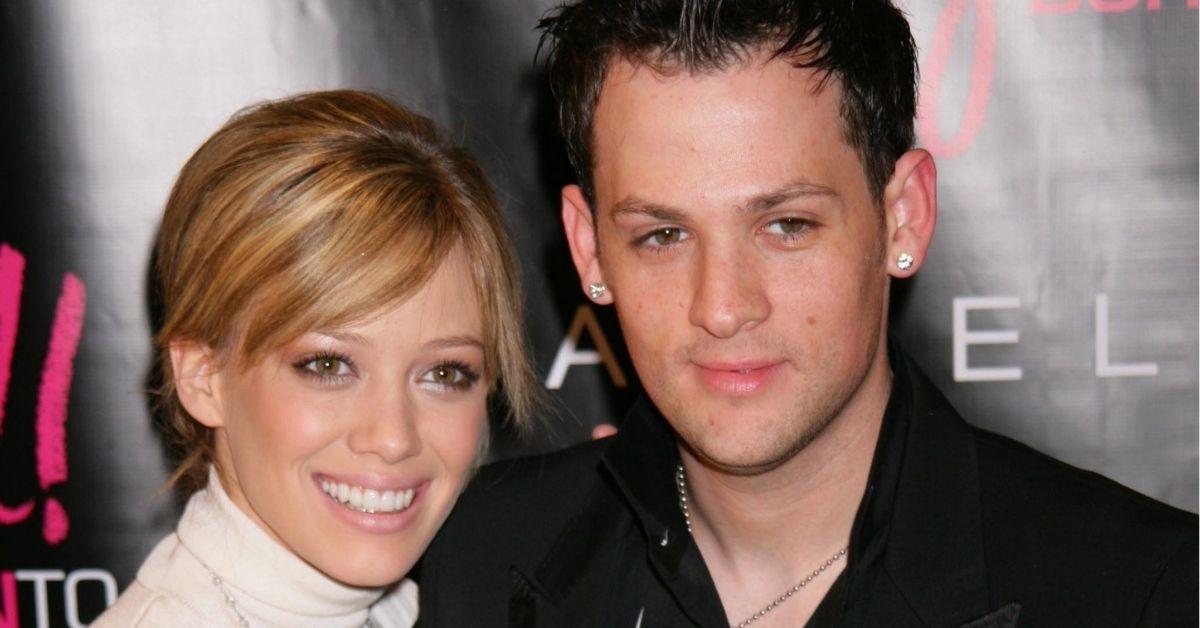 They stayed together for three years. In an interview with Cosmopolitan in 2015, Hil hinted that she may have lost her virginity to him. "I had a 26-year-old boyfriend," she said, referring to Joel. "So everyone can make their own assumptions about what I was doing."
Mike Comrie
In 2007, Hilary began dating Canadian NHL player Mike Comrie. The two got engaged in February 2010 and were married in August of that year. Hilary welcomed her first child with Mike, son Luca, in March 2012.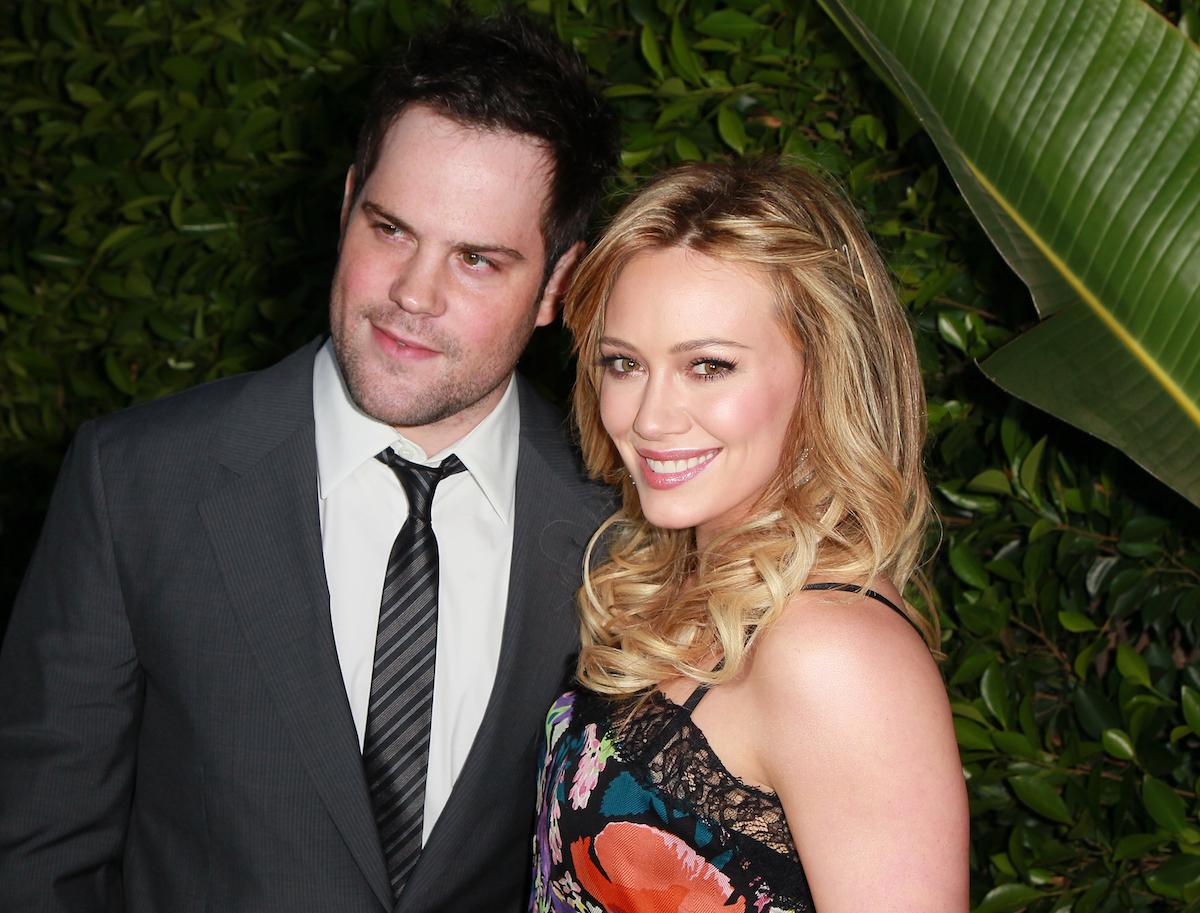 Unfortunately, on Jan. 10, 2014, Hilary announced that she and Mike had amicably separated but would continue co-parenting Luca. Then in 2015, she officially filed for divorce. Their divorce was divorce finalized in February 2016.
Jason Walsh
As the ink dried on her divorce papers, Hil began dating her personal trainer, Jason Walsh in early 2016. However, don't be fooled. He was by no means a rebound. "It was definitely my first more serious relationship since my ex-husband," Hilary recalled to Cosmopolitan the following year.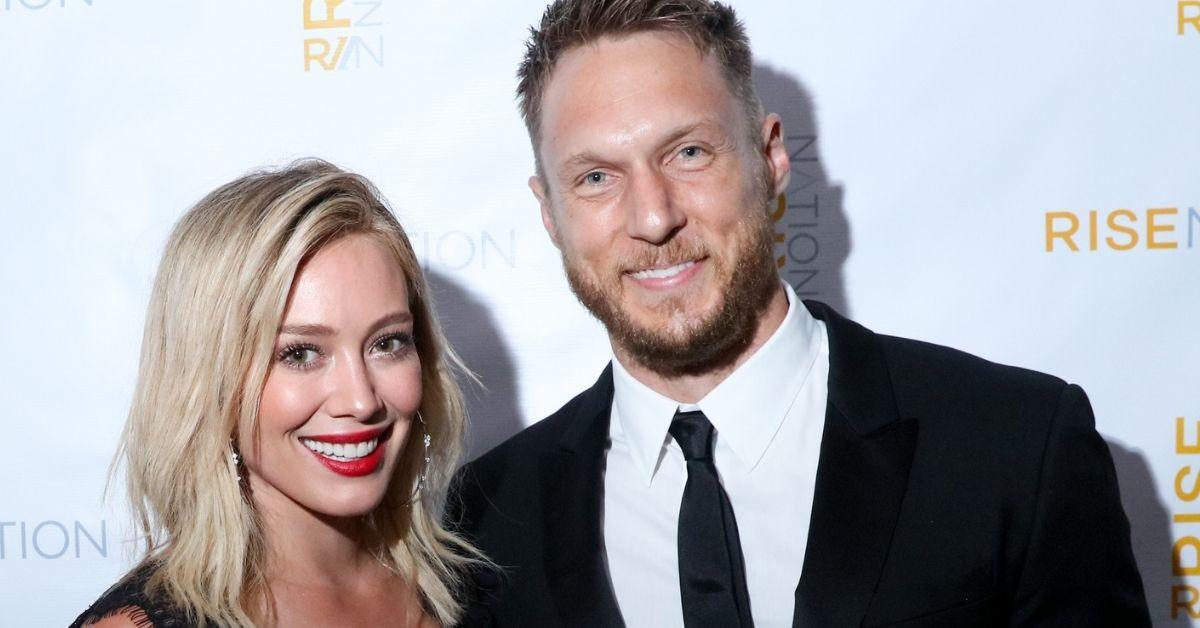 They dated for about five months. Apparently, their plans for the future didn't align. "They weren't on the same page," a source close to the former couple told People. "He wants to move to New York, but her life is in LA."
Ely Sandvik
In the summer of 2017, Hil was spotted getting cozy at the beach with Ely Sandvik, the CEO of SOLr Energy Consulting, per the Daily Mail. However, their relationship didn't last long. By the fall, fans had already noticed they had unfollowed each other on Instagram.
Matthew Koma
Last but not least, we have singer-songwriter Matthew Koma. Hil and Matthew first linked up in January 2017, but split after a few months, according to Us Weekly. In October of that year, Hil and Matthew were back on! Fast forward to June 2018, and they were expecting their first child together, daughter Banksy.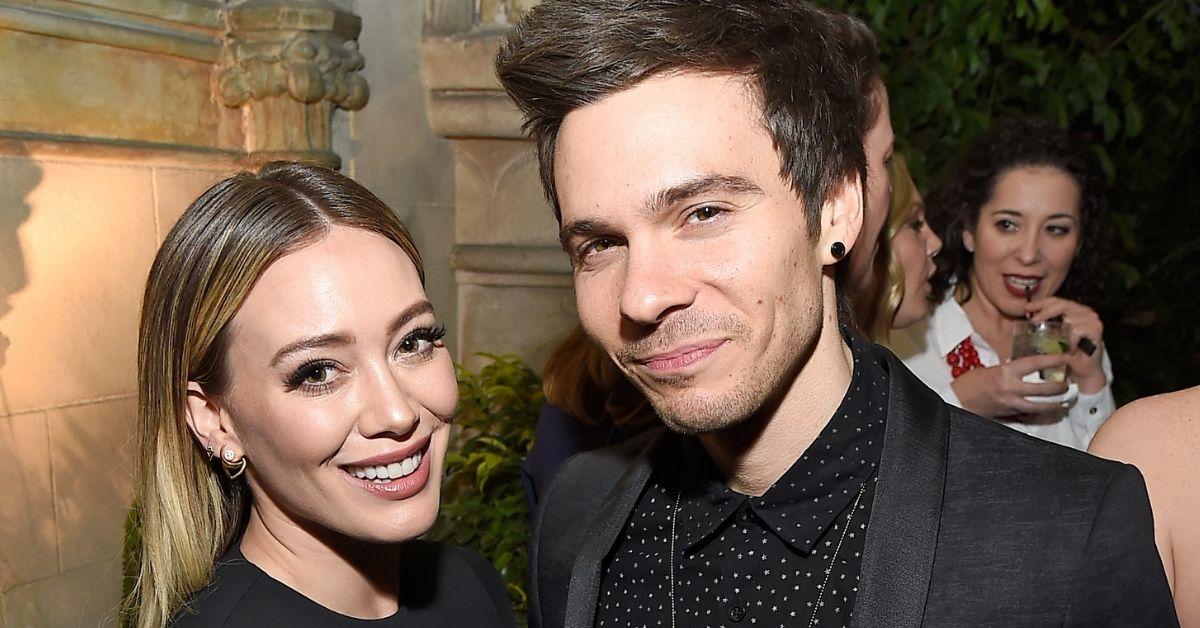 In May 2019, Matthew finally proposed and they were married that December. In March 2021, Hilary welcomed her third child (her second with Matthew), daughter Mae James Bair.