It wasn't love at first sight for 'LPBW' stars Amy Roloff and Chris Marek. Here's the story on how they first met.
The reality series Little People, Big World debuted on TLC back in March 2006. For over 16 years, audiences have tuned in to the show that started off chronicling the lives of Amy and Matt Roloff, a couple with dwarfism who had four children and a farm in Oregon. Over the years, the Roloff family dynamics shifted, but fans still kept on watching. The kids grew up and became adults, and after 27 years of marriage, Amy and Matt divorced in 2016.
Currently, both of them are involved in romantic relationships with other people. Matt has been dating a woman named Caryn Chandler, who he's been with for a few years. With her new life off the farm, Amy found a new significant other in Chris Marek, and they tied the knot in August 2021. But how did Amy meet her second husband?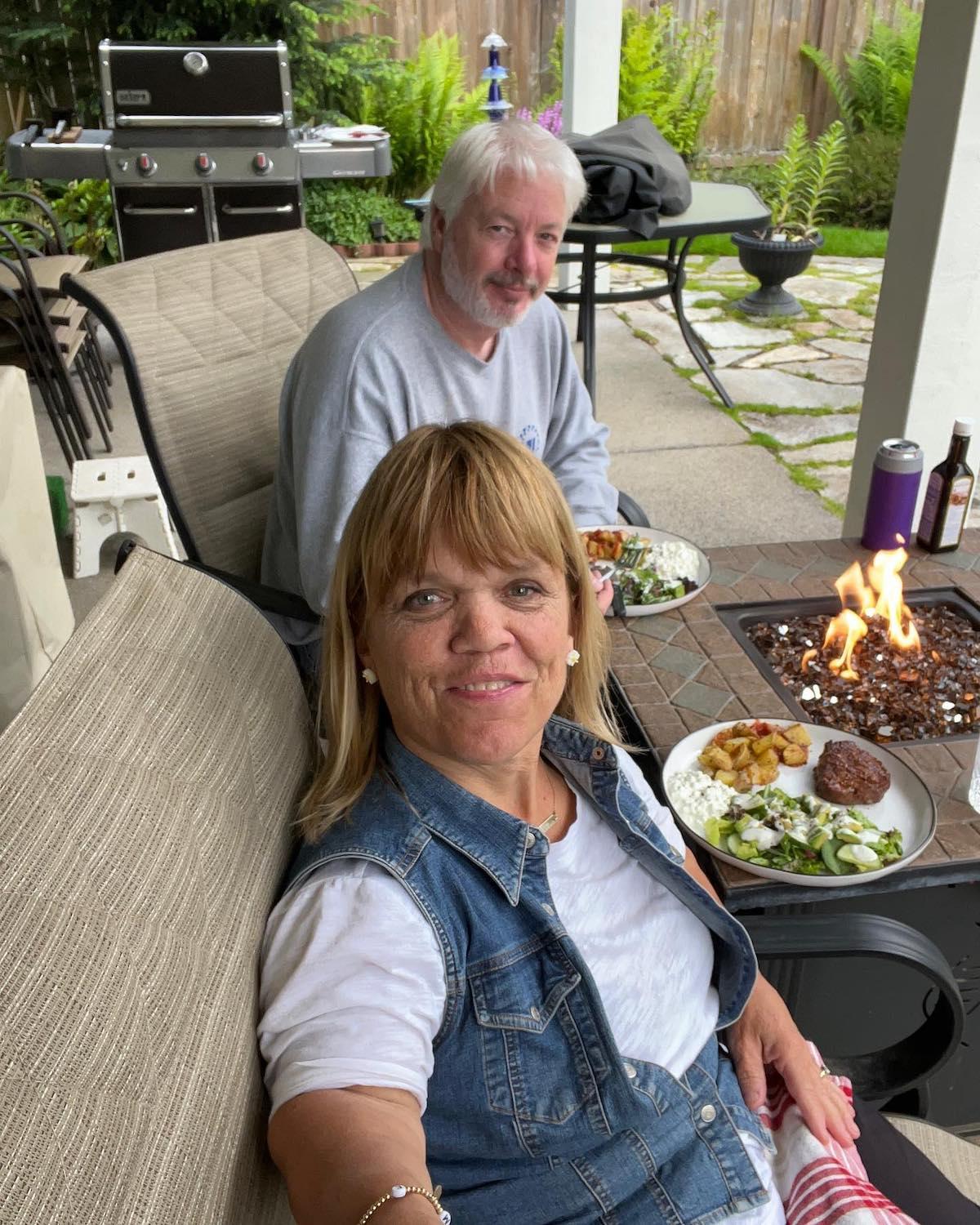 How did Amy Roloff meet Chris Marek?
In Season 16, Episode 2 of Little People, Big World, fans saw Amy express to a friend that she had some insecurities about her height as she thought about dating again. She said that getting back into the dating scene was extremely difficult after being married for so long. However, she got back into game and attended a singles mixer called Paint and Sip. Chris was also in attendance, but they did not hit it off at first.
All the singles at the event were divided into groups of two, and Amy was paired up with a man named Bob. While at the mixer, Amy, who had some reservations, shared, "I'm definitely learning, as intimidating as being single may be, be adventurous, you know, take a chance. Just learn, really, to still be vulnerable."
We know that things didn't pan out for Amy and Bob, but the event did allow her to meet Chris. Later on, Chris asked Amy if she'd like to go riding with him on his motorcycle, and from there, the pair started to date. The rest is history.
Amy Roloff and Chris Marek married on Aug. 28, 2021 — and their wedding was filmed for 'Little People, Big World.'
Amy and Chris said, "I do" on Roloff Farms, which ex-husband Matt solely owns. The decision came after Matt offered to host their wedding ceremony amid the venue issues caused by the COVID-19 pandemic.
"COVID came into play because I think a lot of people either changed or canceled and moved whatever was going on in 2020 to 2021," she explained. "So other places just kind of eroded away, and plan B became plan A."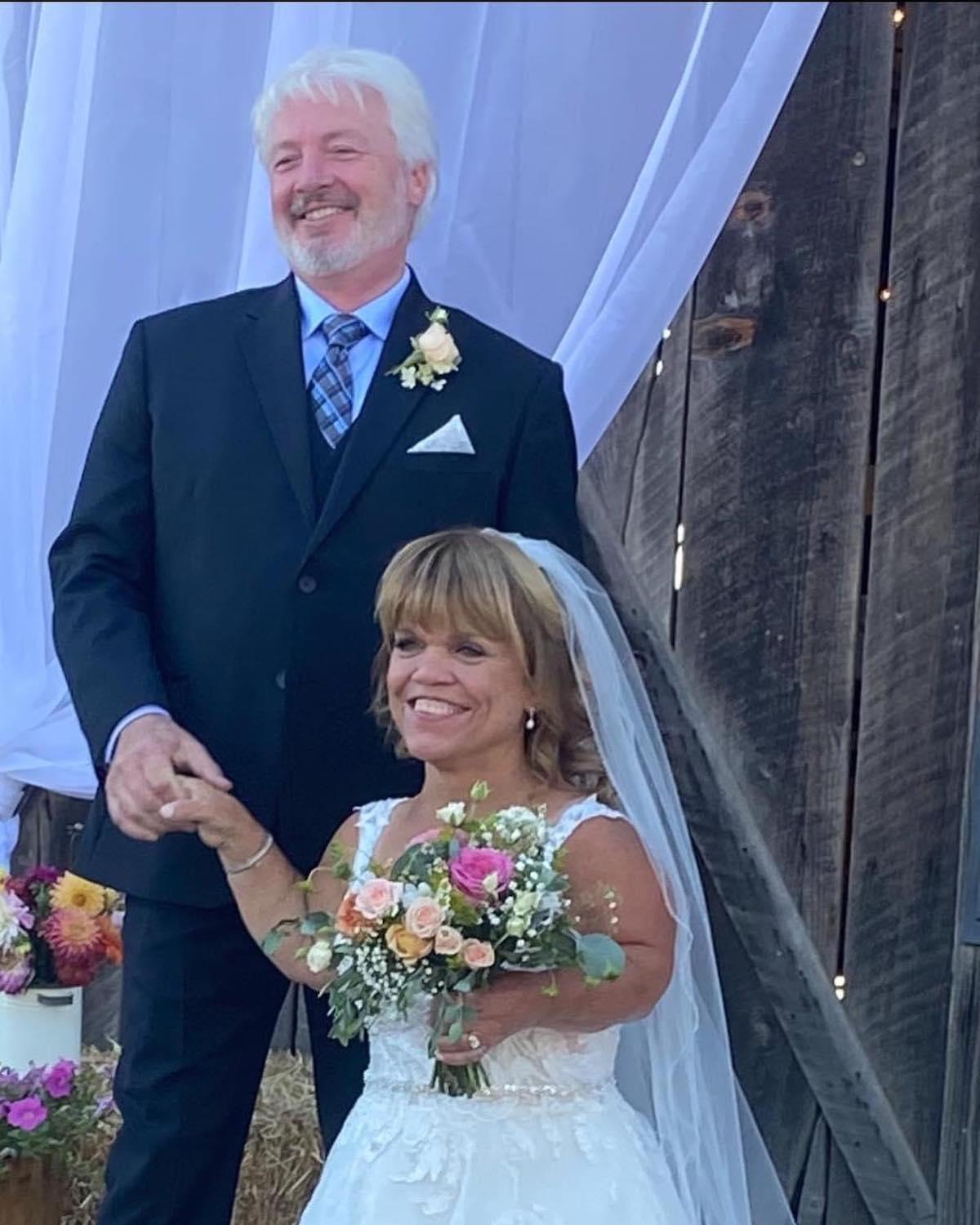 As with many other Roloff weddings, Amy and Chris' nuptials were filmed for LPBW. Fans got to see the festivities play out during a special episode that aired on TLC. (Although Matt and Caryn were invited, they did not attend the wedding, for the record.)
Hopefully, Amy and Chris will continue sharing their journey for many years to come!
Catch new episodes of Little People, Big World on Tuesdays at 9 p.m. EST on TLC, or on Discovery Plus.