The Radio City Rockettes don't get paid as much as you might think they do.
Thanks to their annual show at Radio City, the Rockettes have become one of the most famous dance groups in the entire world. The Rockettes first formed almost 100 years ago in St. Louis, and they've been performing at Radio City since 1932.
The dancers also perform at the Macy's Thanksgiving Day Parade every year, and their annual appearances have led some to wonder what the dancers are paid for their work.
How much do Rockettes get paid per year?
According to The U.S. Sun, there are typically 84 total Rockettes selected each year, and the process for choosing them can be quite grueling. Rockettes are famously very in sync and are also known for being leggy enough to perform incredibly high kicks.
The 84 dancers are split into two troupes, and only 42 of the dancers are ever performing on stage at one time. Each group has six swing dancers that are capable of subbing in for their colleagues if needed.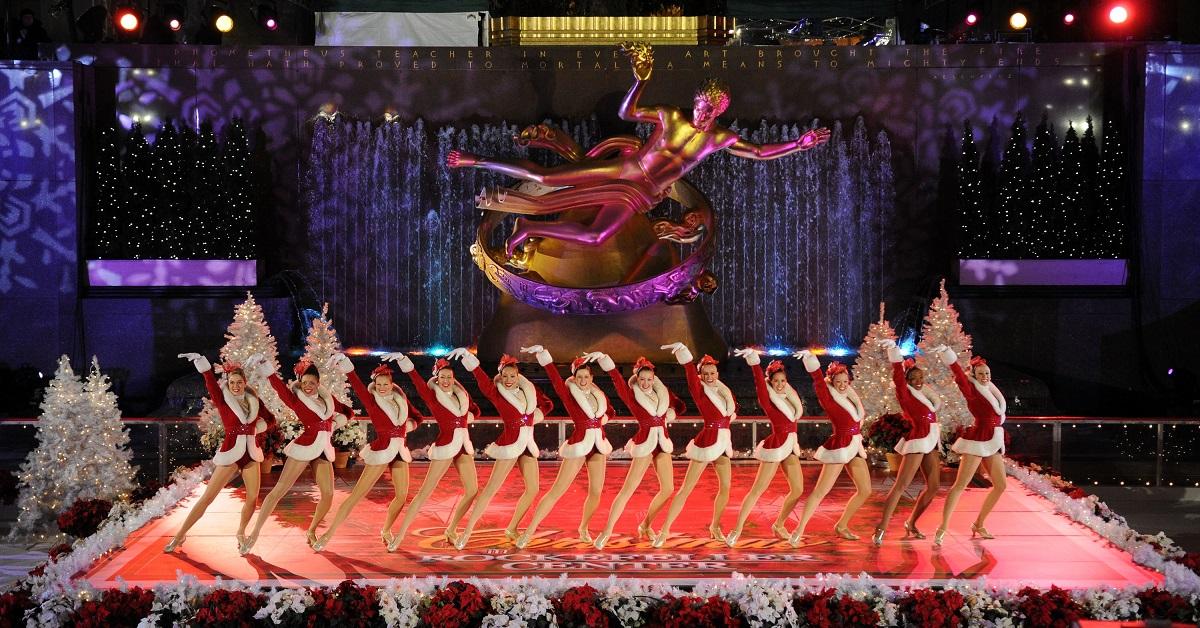 Each week, Rockettes are paid between $1,400 and $1,500 for their work. While that salary is quite good, the dancers only perform seasonally and therefore only make between $36,400 and $39,000 a year for their work with the group.
Although they're only paid seasonally, Rockettes do receive benefits year-round, which means they can always receive medical care and other essential needs without paying for it out of pocket.
The Rockettes are kicking it once again for the 2022 holiday season!
Over the 80-plus-year history of the Rockettes, more than 3,000 dancers have passed through the storied institution. In 2020, their annual Christmas Spectacular was canceled for the first time in history. And while they returned in November 2021, they had to cut their season short "due to increasing challenges from the pandemic," per Playbill.
Thankfully the 2022 season kicked off on November 18 "for a limited engagement through January 2, 2023," as reported by Playbill. The 2022 Christmas Spectacular has been tweaked a bit in the form of a new lyrical number titled Dance of the Frost Fairies. According to Playbill, the Rockettes "transform into fantastical, winged fairies" as they perform "alongside fairy-drones dancing high above the audience."
While fans of The Rockettes are jazzed about their return, many on social media have taken note of the glaring lack of diversity within the company.
"Two whole Black people in The Rockettes," tweeted Alyssa Rothman during their performance at the Macy's Thanksgiving Day Parade. Twitter user @rakiyahinspace rightfully pointed out that it's been 90 years and The Rockettes still don't have more than two Black dancers. This should be rectified as representation always matters.
Tickets for the Christmas Spectacular are on sale at Rockettes.com.