What is Chris Rock's net worth? The actor and comedian has earned an impressive fortune over the years.
The comedy world was never the same after Chris Rock stepped onto the scene in the 1980s. The 57-year-old comedian first gained notoriety after appearing on Saturday Night Live in the '90s. In particular, his role as Onski in the "I'm Chillin'" sketch is what truly set the comedian apart from the rest. Once Chris tapped into the film industry with various roles in movies including The Longest Yard and I Think I Love My Wife, the multi-talented star cemented his place in the entertainment industry.
Chris has now become the talk of the town after being slapped by Will Smith at the 94th Academy Awards for making fun of Jada Pinkett Smith and her alopecia. Now that the world has all eyes on Chris, fans are ready to dig deeper into his life, and naturally, his finances have become a topic of interest. So, what is Chris Rock's net worth? Here's what we know.
Chris Rock has accumulated a solid net worth for over three decades in the industry.
As of writing, Celebrity Net Worth reports that Chris has earned a net worth of $60 million. This figure is a combination of his work as an actor, comedian, screenwriter, film director, voice actor, host, presenter, and television and film producer. Not to mention, Chris has also scored tons of comedy specials that have contributed to his healthy net worth. If Chris keeps up the momentum, we foresee his net worth doubling very soon.
CHRIS ROCK Profile Summary
Chris Rock is an American comedian, actor, film producer, and presenter that has made contributions to the entertainment world since 1984. As of recent, he was involved in a historic altercation at the 94th Academy Awards with Will Smith.
Profession: Actor, comedian, screenwriter, film director, voice actor, host, presenter, and television and film producer
Net worth: 60,000,000
Birthdate: Feb 7, 1965
Birth name: Christopher Julius Rock
Birthplace: Andrews, South Carolina
Father: Julius Rock
Mother: Rosalie Rock
Children: Two daughters born in 2002 and 2004
Marriages: Malaak Compton Rock (m.1996-2016)
Education: James Madison High School
The Los Angeles Police Department confirmed that Chris Rock opted to not file charges against Will Smith.
It's no surprise that the world is still in shock at the events that took place at the Oscars on March 27, 2022. Even though many people have picked sides in the unfortunate situation that transpired, it appears that Chris has opted to leave the situation in the past — for now.
According to The Hollywood Reporter, the LAPD confirmed to the outlet that Chris has decided to not file charges against Will at this time. However, things may change in the future. "If the involved party desires a police report at a later date, LAPD will be available to complete an investigative report," police officials told the outlet.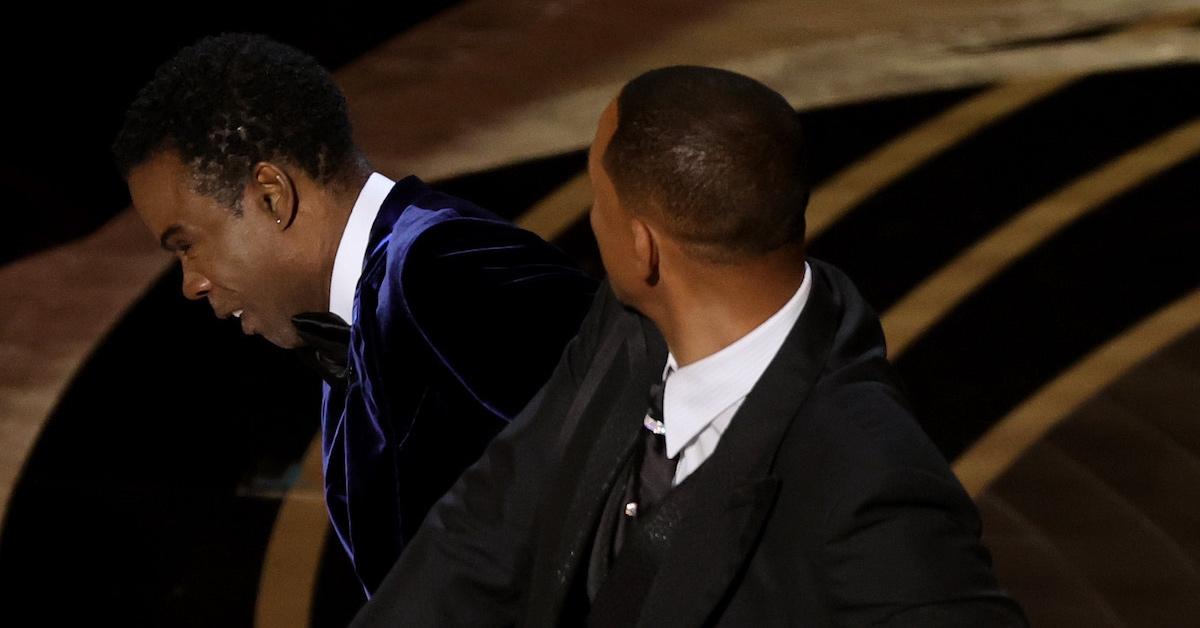 Interestingly, fans are speculating that the reason for Chris taking the higher road may have to do with him not being knowledgeable about Jada's alopecia condition. A source tells TMZ that Chris was indeed not aware of Jada's health struggles and he "doesn't have a mean bone in his body."
Despite Chris choosing not to get the authorities involved, the site shares that the men have not spoken, despite Page Six reporting Diddy's account that the two men have aired out their grievances with one another. Chris's PR rep shared that the comedian has not seen or spoken to Will since the on-stage slap occurred. Hopefully these two men can bury the hatchet and move forward.